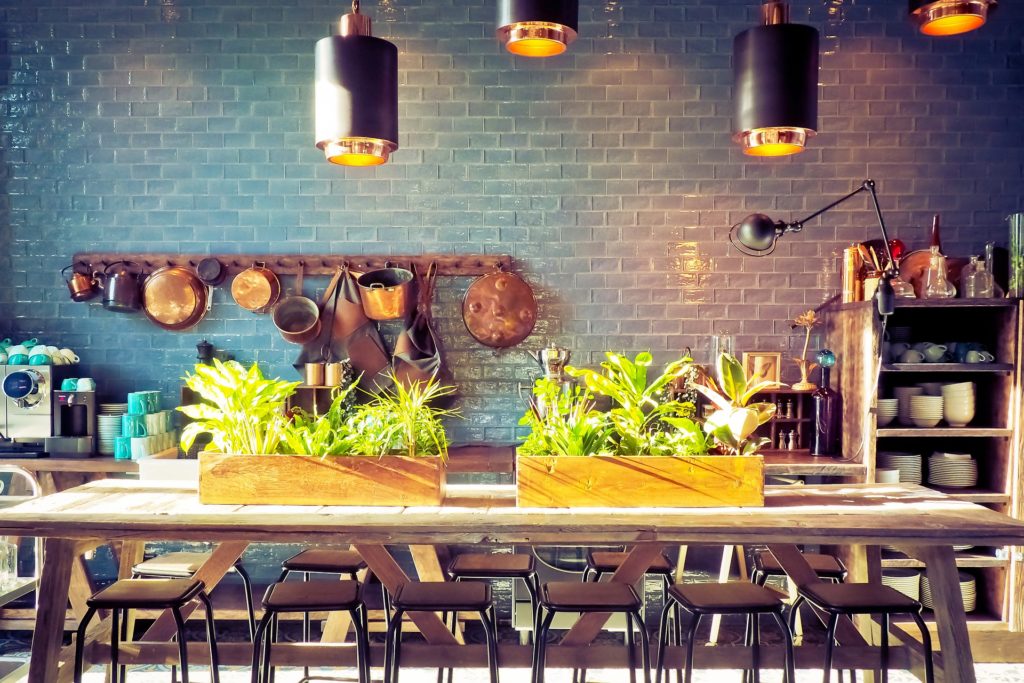 The kitchen is arguably the most expensive room to renovate. It contains some crucial elements that need to be handled with care and precision. Even improving the visual aspect of your kitchen can prove to be pricy if you don't know where to start. Luckily, there are some subtle, yet effective ways to make your kitchen look fancy and luxurious. Below are some great examples.
1.      Decorative legs for the table
Kitchen tables aren't known for being lavishly designed. They're used for practical purposes, it's your dining room table that has to look fancy. However, there's nothing stopping you from installing some table legs that are nice to look at. There are lots of unconventional styles you can choose from. Everything from chunky to contemporary is on the table, or rather, it's under the table in this case.
Legs with detailing aren't suited for every kind of kitchen, though. You should consider them for kitchens that lean towards rustic and chic looks. Traditional types of kitchens might also benefit from some additional lavish details. On the other hand, some modern and minimalistic kitchens wouldn't need such a detail on the table, which is why those should look elsewhere for more elegance.
2.      Marble details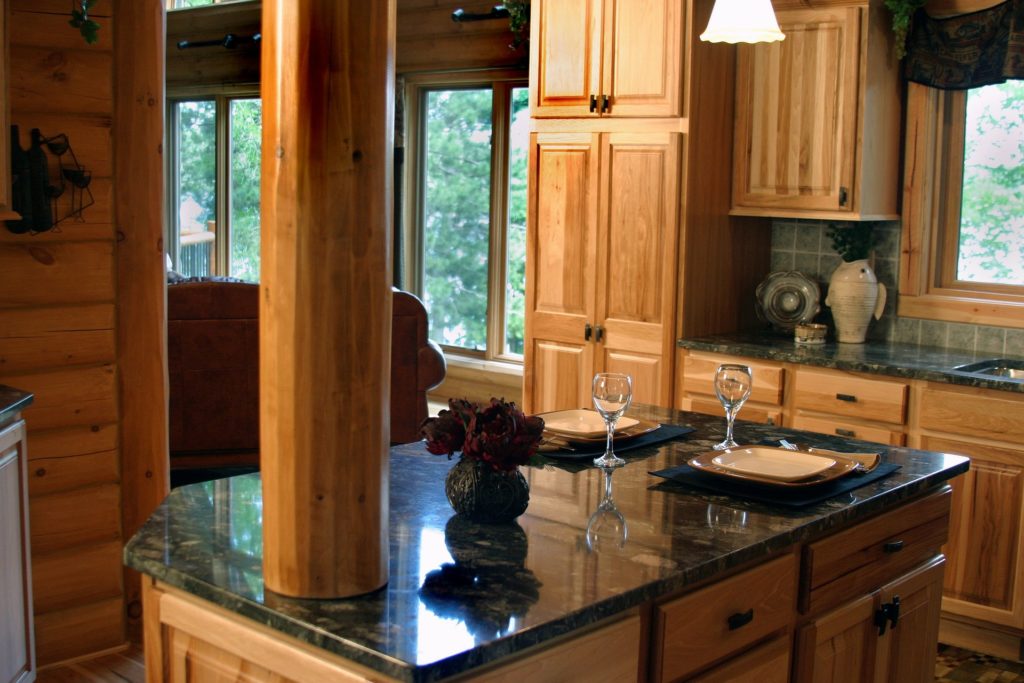 https://pixabay.com/photos/marble-countertop-counter-countertop-96084/
There are very few materials out there that exude luxury and elegance the way that marble does. It's a gorgeous material that quickly becomes the focus of any room or structure that incorporates it. Plus, the material is tough and smooth, making it ideal for kitchen environments, where you need strong surfaces to withstand chopping and tenderizing. The smoothness of marble also makes for much easier cleaning after you're done with cooking.
For maximum effect, you can make your whole countertop out of marble. This would quickly turn it into the main focal point of the kitchen and create an air of elegance. However, such a large piece of marble might be a little on the expensive side. The beauty of marble is that you can add small touches of it somewhere and it will still be very impactful. Marble tiles can make for an eye-catching part of the wall or floor. You don't have to turn entire surfaces to marble, so even a couple of them would do the job. The best thing about marble is that it goes well with every kind of color scheme and design, making it one of the more ideal choices for your kitchen.
3.      Lavish lighting options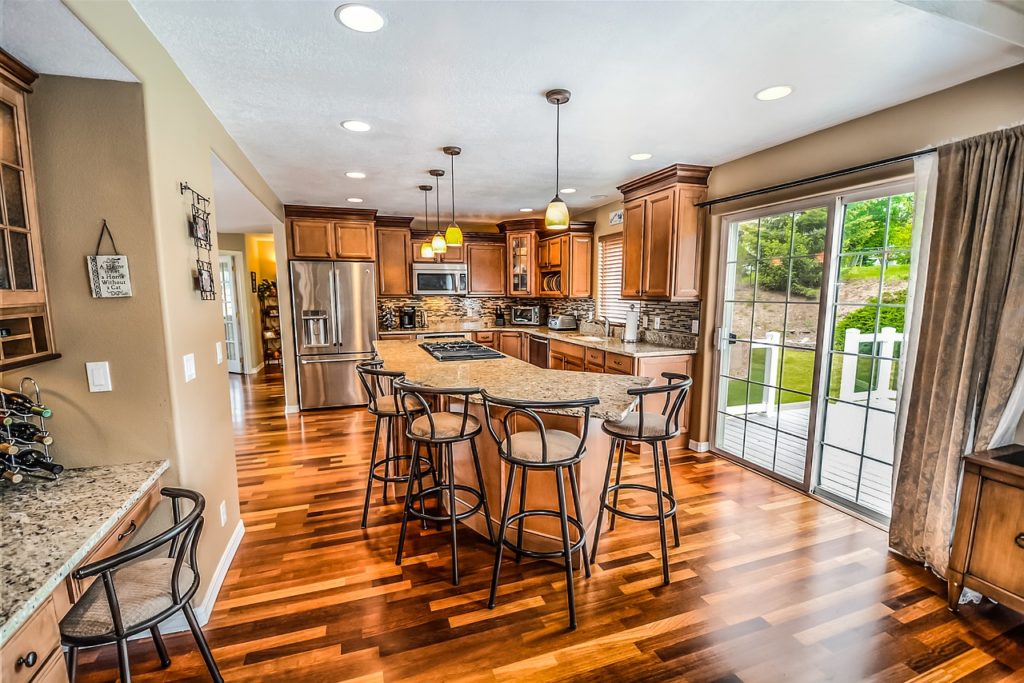 https://pixabay.com/photos/kitchen-center-island-deck-2495602/
The way you design your kitchen is only half the battle. To really make it pop, you're going to want to shine some light on it. Lighting is a very important part of your kitchen design. While you might be aiming to work on the aesthetic portion of the design, you need to remember that the kitchen is also a dedicated workspace. You're going to be using it to cook every single day. Cooking also implies the use of some sharp and dangerous elements, which means you need to keep visibility up throughout the kitchen.
Choosing the right type of lightbulb is an important part of the lighting. You don't want something like fluorescent lighting, which is cold and harsh on the eyes. Instead, opt for warmer lighting options like LED lightbulbs. They provide a much nicer view of your kitchen while using less energy. Globe fixtures are a great way to keep visibility up while increasing the elegance factor. If you want to make your kitchen look truly luxurious, you can install a dimmer for the lights. It's a relatively small and inexpensive change that makes all the difference in the atmosphere. You can make your dinner feel like a trip to a five-star restaurant just by dimming the lighting a tiny bit.
4.      Smooth surfaces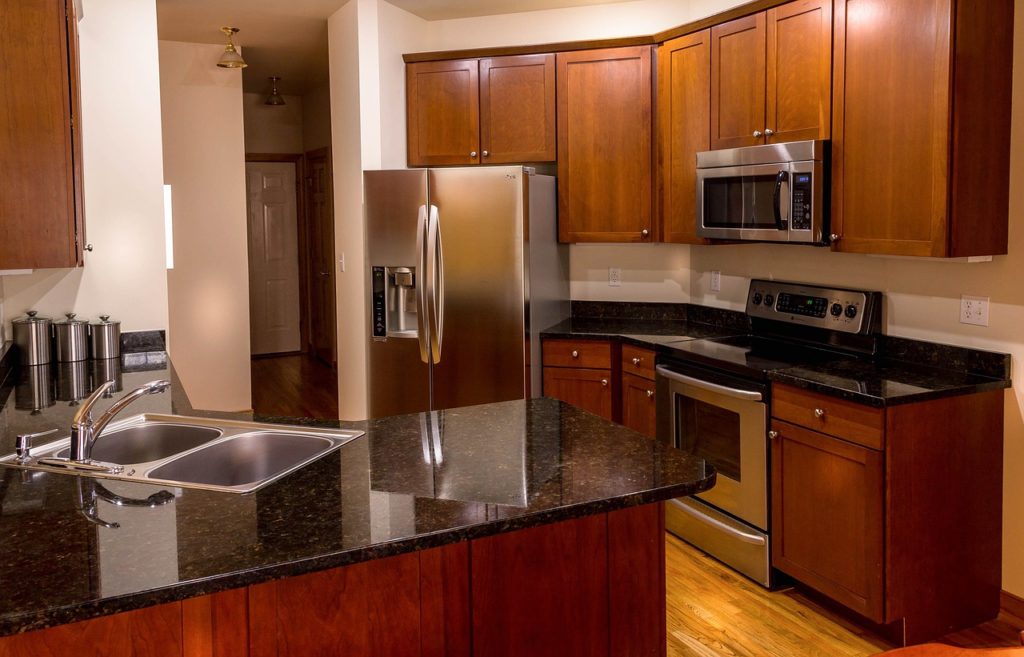 https://pixabay.com/photos/kitchen-cabinets-countertop-granite-670247/
If you want your kitchen to look attractive and luxurious, you might want to smooth the edges a little bit. Smooth and seamless transitions can help turn your kitchen into an elegant oasis. Start with your countertop. Having a protruding kitchen sink makes cleaning pretty difficult. You have to go around the sink and make sure you thoroughly clean all the corners before finishing up with washing. Otherwise, dirt and food particles accumulate on the edges.
An integrated kitchen sink makes cleaning the countertop a breeze. You just wipe down the surface and slide everything right into the sink. Not to mention, it also looks a lot nicer than a non-integrated sink. Make sure you add some details that will compliment your new smooth sink. While you're looking for kitchen and laundry mixers, try to find one that will match both the sink and the new countertop. Together, they can create a very sophisticated and clean look for your countertop-sink combo.
5.      Rich color schemes
There's nothing that a fresh coat of paint can't improve. This is especially true for kitchen renovations. With a couple of changes to the color scheme and palette, you can turn your kitchen into an example straight out of a catalog. What color palette you choose depends on your kitchen's design.
If you're leaning towards a more contemporary look, you're going to want to pick out subtle greys and blacks. With a chic kitchen, you can go for a multitude of colors. Anything that makes it look chaotic and organized at the same time would go well. Adding a feature wall to your kitchen can give it some extra personality and make the layout look more interesting. You don't even have to paint it by hand. You can use decorative wallpapers to make the process easier and have it last for quite a while.
Conclusion
Renovating your kitchen to look like the epitome of style and luxury is pretty easy. You just need to know where to start. There are lots of elements in your kitchen, which when altered, can make space look brand new. You don't have to spend tens of thousands of dollars to get your kitchen up to your standards. It's enough to consider a few of the above examples and you'll have a kitchen that will be a joy to cook in.
—————————————————————————————–
Bio: Patrick Adams is a freelance writer and rock-blues fan. When he is not writing about home improvement, he loves to play chess, watch basketball, and play his guitar. More than anything, he loves to spend his time in his garage, repairing appliances and creating stuff from wood.