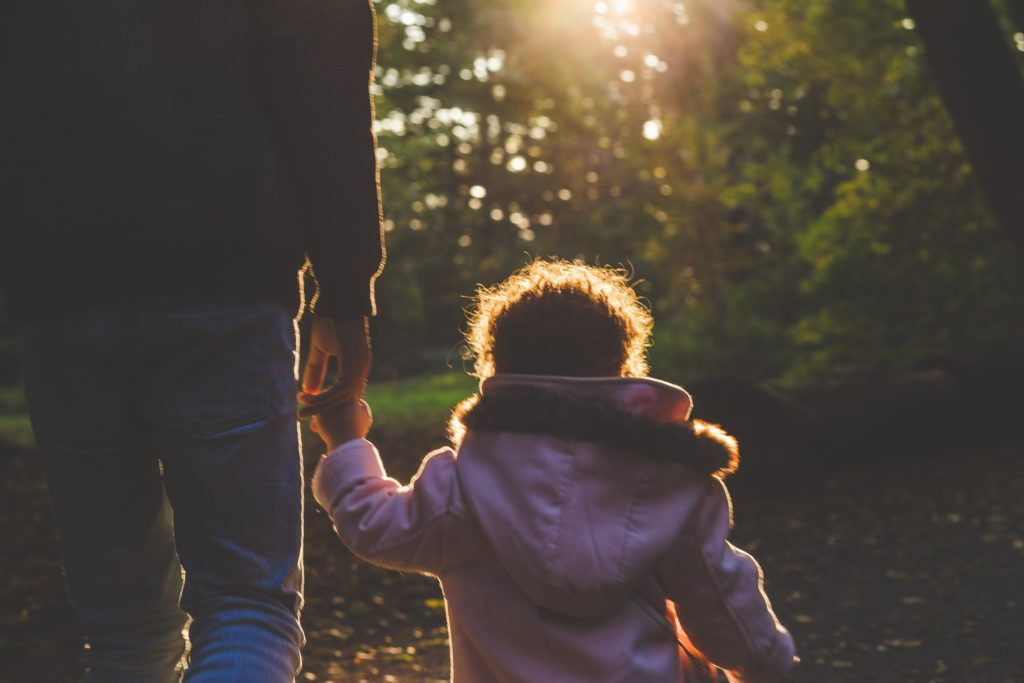 Every child is different, and the difference in all children is apparent when they are born.  Some children are born with the ability to manipulate numbers and solve problems. Whereas, some youngsters are inherently athletic and gregarious. Many of these attributes and characteristics have to do with the genetic traits that have been handed down from generations.
However, we as humans possess one organ that is continuously evolving and can comprehend new things from a very young age. The brain. This allows us to understand that children, especially the young ones, with our help can develop and advance their intellectual abilities.
Harvard University's Preschool Project, which studied the mental development of children between the ages 8 months to 8 years. This study showed the vital significance of the personal experiences and the impact they have on these children, which enable them to develop their intellectual capacity. This study amplifies the thought that the good or bad experiences these children have to form their intellect for the later years.
The presence of both parents plays an essential function in a child's rearing. Parents are the ones that make a decision as to what type of exposure their youngsters will receive, and what kind of experiences and activities they should be allowed to take part in.  This critical role makes an extreme transformation in the whole mindset of a child.
As aforementioned, the cognitive ability of each child is different. However, their mental skills and competencies are something that can always be enriched during their primary years. The brain or executive functions comprise of the necessary skill set of organizing or planning, managing time, and any memory based particulars.
To improve these brain functions, a person will have to work on them with their child. This way, they will be guiding and pushing them to achieve excellence, which will play a substantial influence on their future forms of success.
Many studies have shown that this is easy to achieve. To hasten a child's learning and scholarly proficiencies, mental training activities can be carried out with excitement and enjoyment.  Below are a few ways to boost your child's memory and cognition.
1. Strengthening attentiveness
Through the execution of a small number of straightforward activities, memory and concentration levels can improve. For children in their primary years, their toys can be used to retain their attention.
For example, a certain number of their toys can be placed in a line and steadily, one by one a few toys can be removed. After which, they can be asked which toys of theirs have been removed, and they have to name and describe the toy. These type of exercises will help strengthen their memories.
The activity mentioned above can be done with older children as well, however, a little differently. By using some different objects, ask the child to state the names with just using their memory. If you ask them to reiterate the names, words or numbers out loud, it can help them build their auditory memory.
2. Standard sleep requirement
The development of a child's brain is heavily affected by the amount of sleep they are receiving.  Studies and research have shown that taking a nap or sleeping in the afternoon for nearly one hour can drastically increase cognitive learning skills. During this resting period, the brain may not be learning anything new, but alternatively, it can start processing and saving the information learned throughout the day.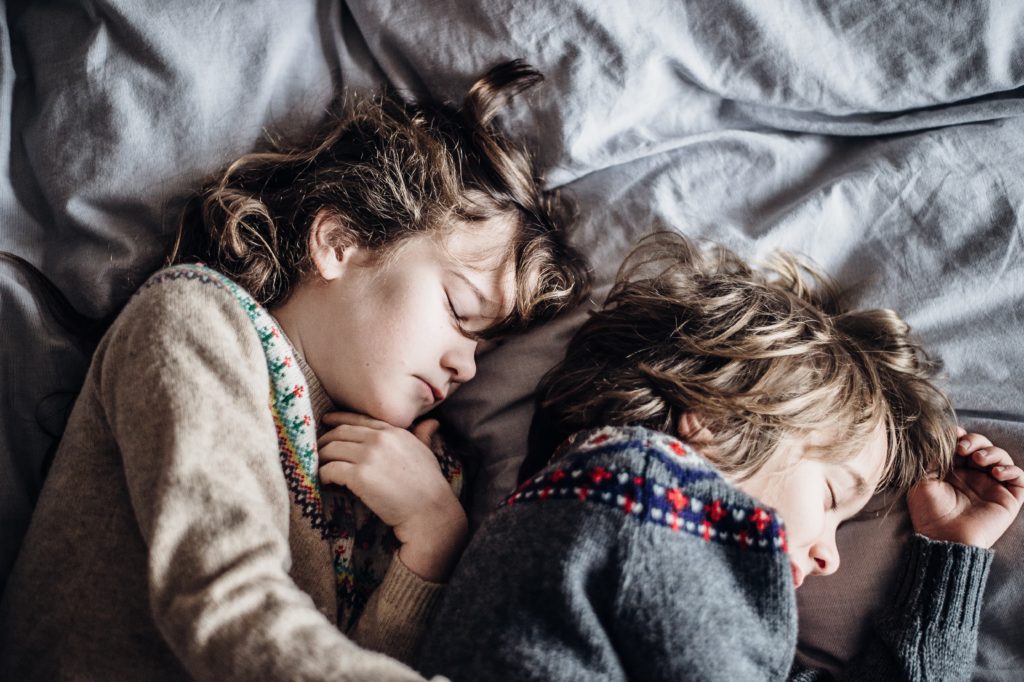 Children in the primary age group require ten to twelve hours sleep, and teenagers may need eight to ten hours.
3. Teaching willpower
To lay a foundation towards a brilliant future, self-restraint and willpower need to be taught to children. If they are taught to learn to prioritize their responsibilities, and how they need to accomplish them – a sense of self-discipline should be born. The art of time management is something that must be taught at a young age.
It is no longer believed that hard work and self-discipline is more important than having a level of willpower. This topic has been studied further, and it shows that children who possess willpower are far more successful in life as opposed to those who do not.
4. Reading time
Reading a book with your children is an essential experience. However, this experience can be amplified if you let the child do the reading, and you listen. This will allow the child to fall in love with books and reading, and awaken their imagination and inspiration.
Reading will also enable your child to become creative, curious through questioning things and help develop different perceptions of thinking. This is a beneficial exercise to help jog the brain.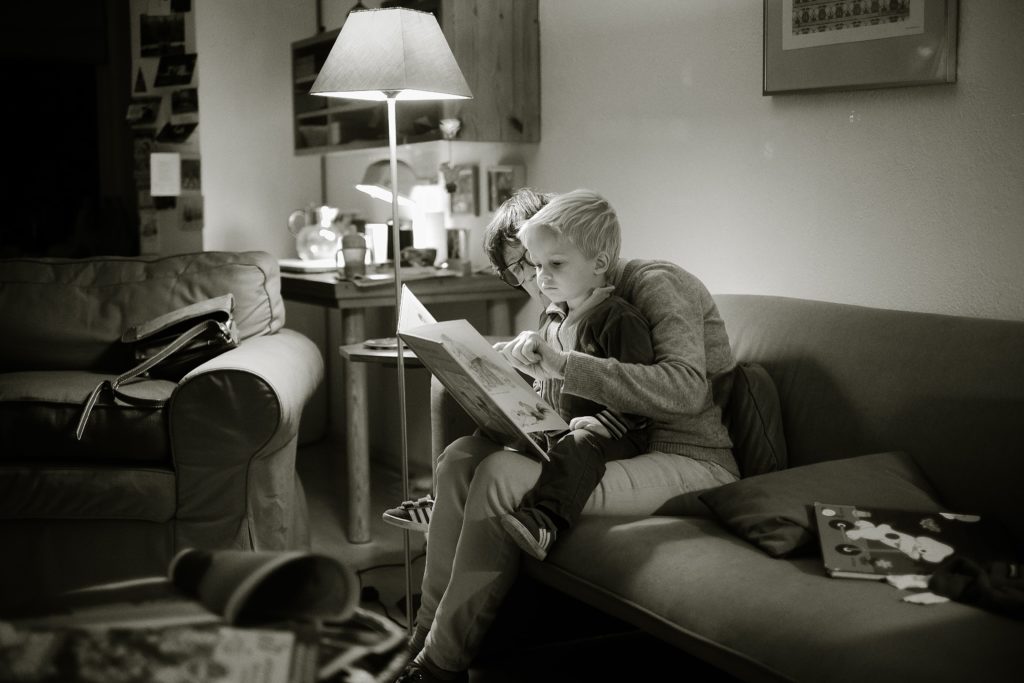 5. Urge physical activity& healthy food
Encouraging children to exercise is a way of fueling the brain to learn more and to be quick-minded. Exercise also rapidly increases the blood flow to the part of the brain that deals with memory and learning.
However, exercise isn't enough for increasing brain activity, a child also needs to learn to eat a healthy balanced diet that acts as superfoods for the brain. This also improves a child's memory and cognition.
6. Prayer and meditation
Meditation and prayer open a door for increased memory and a way to control emotions, by enhancing a calm mind. Children can be taught deep breathing exercises that will teach them to control their emotions and improve their memory and learning skills. The basic exercise of focusing on inhaling and exhaling will help them.
7. Teach them to communicate
Many relationships between parents and children lack communication. If children are taught at a very young age to talk when needed and how to interact, they can form sentences with logic.
Encourage them to ask questions, to come up and talk to an adult. If children are pushed to do as such, not only does their confidence increase, but they also trust and confide in their parents.
Author Bio:
Andrea Bell is a blogger by choice.  She loves to discover the world around her. She likes to share her discoveries, experiences and express herself through her blogs.
Find her on Twitter:@IM_AndreaBell