Having a baby is no easy walk in the park and when you throw in designing a room, the stress can be overwhelming. To create a nurturing environment, you have to weigh crib options, wall color, and much more. Designing a stylish nursery does not require you to sacrifice comfort.
Here are a few tips to keep in mind when decorating the perfect baby space.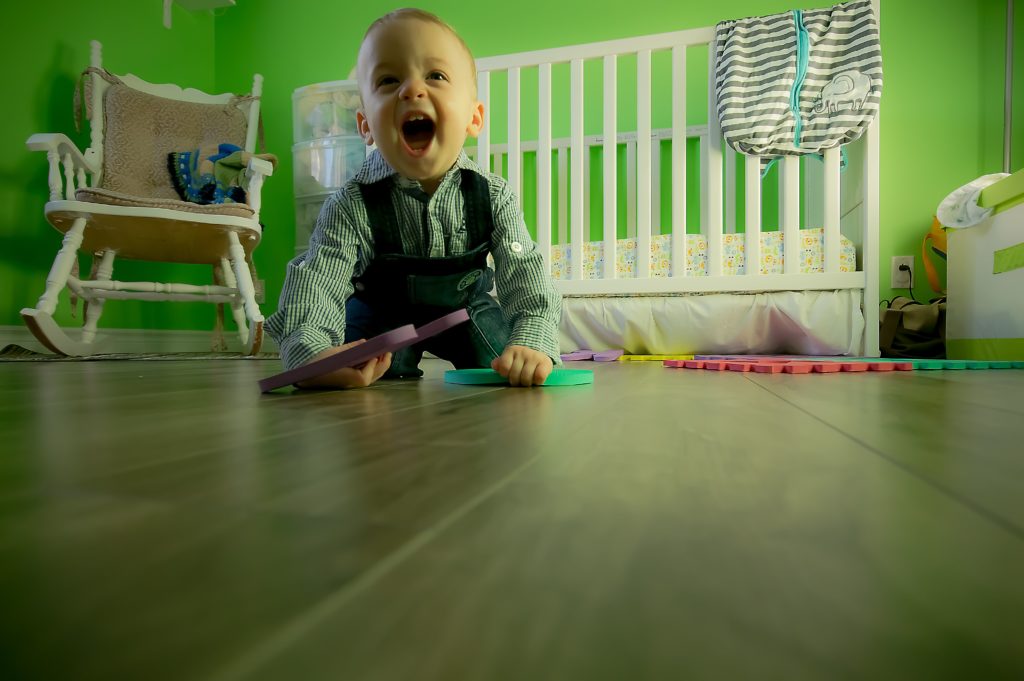 Choose a Crib that is Big Enough to Last
The crib is one of the most expensive purchases you will make when decorating your child's nursery. The best idea for getting the most value out of your purchase is to buy one that can adapt as your child gets older. Cribs are now made to transition into toddler beds. All you have to do is pull up a rail to make sure you child sleeps securely in his or her bed. When you are buying the crib, make sure it conforms with safety requirements. The bars should be spaced 2 ⅜ inches apart. Make sure you buy a mattress that is firm and does not sag under the baby's weight. There should be no space between the mattress and the crib's walls.
Consider Baby Safety in Crib Placement
When deciding where to place the furniture, be careful about where you place the baby's crib. Do not put the crib need the window or glass. Strings from blinds can pose a choking hazard. Also, think twice before hanging anything over the crib. The baby can pull loose items from above. If you do want to hang something, make sure it is firmly attached to the wall.  
Incorporate a Parent Seating Area
While technically the room belongs to your baby, you will spend most nights rocking or nursing them. Make sure you set aside a corner of the room for a comfortable chair for yourself. Choosing a glider with a skirt will enable you to use the chair in the future in another part of the house as the mechanism is hidden.
Choose a Soft Rug
You will likely be spending a lot of time on the ground playing with your child. It's important to cover hardwood floors with a soft rug for comfort. When choosing your rug, fabric such as wool is a good choice. It lasts a long time and is easy to clean. Opt for a large rug that is big enough to cover most of the floor space. You want to have lots of room to move around.
Decorate with Lamps for Night Time Lighting
Go with soft lighting rather than brightness. When you get up in the middle of the night for feedings, the last thing you want is to see a bright light shining. In order to calm your baby and relax, have a dimmer so you can lower the lighting level. It's also advisable to choose thick curtains to shade the room during the day. To mimic night time during the day for naptime, you want to be able to block the light.
Try Not To Go with a Specific Theme
Instead of designing around a theme, stick with a more classic style. You want to make it easier for people purchasing items for you on a gift registry. Simply choose a color palette and stick with it as you choose different decor. You can always build a theme overtime with accessories such as a stuffed animal giraffe and giraffe artwork. Items such as these can be removed and replaced as the baby grows into a toddler.
Buy Furniture with Extra Storage
As friends and family shower your baby with attention, they will come bearing gifts. Choose furniture with extra storage. Cribs with drawers and changing tables with shelves are good options. Keep the items you use the most within arm distance of the changing table. You want to be able to easily grab diapers and wipes without having to leave your baby's side.
Opt for Washable Wallpaper
Chances are you will have some type of accident in the nursery. Your best bet is to purchase wallpaper that you can wipe clean. If you decide to paint the room instead, use a water-based paint with little or no VOCs. Give it a few days for the fumes to settle before leaving your baby in the room. Decorate the walls with art or fabric swatches to tie the room together.
Nursery wall art for any home décor
Whether it's a single framed print on a bedside table or a gallery wall, nursery prints can really add life to your child's wall.  Even better are personalized prints which are very popular. Get your child's name included with beautiful and cute illustrations.
A fantastic site to get some creative designs is https://papersteps.co.uk. Very affordable and unique all from one artist.  They have adult designs but you can jump straight to the kiddies section here.
Paper Steps has kindly given us a 10% discount code for all our readers, use code: DAINTY10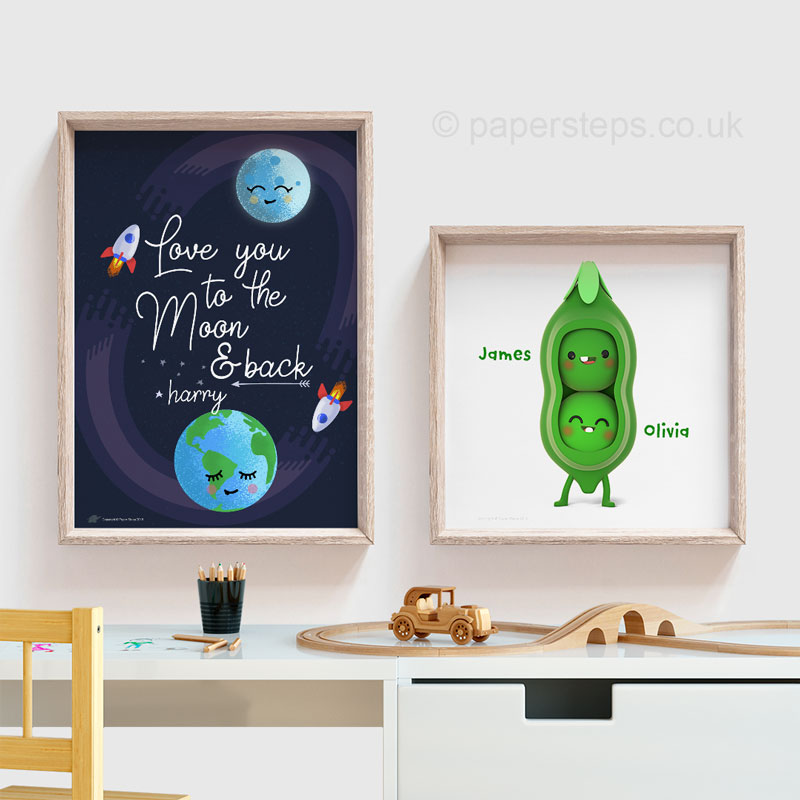 When you are decorating your child's nursery, try not to stress out so much about the look. As long as it is functional at the end of the day, you can count on it working with your lifestyle. Stick with creating a comfortable environment and you will be ready when your baby arrives.