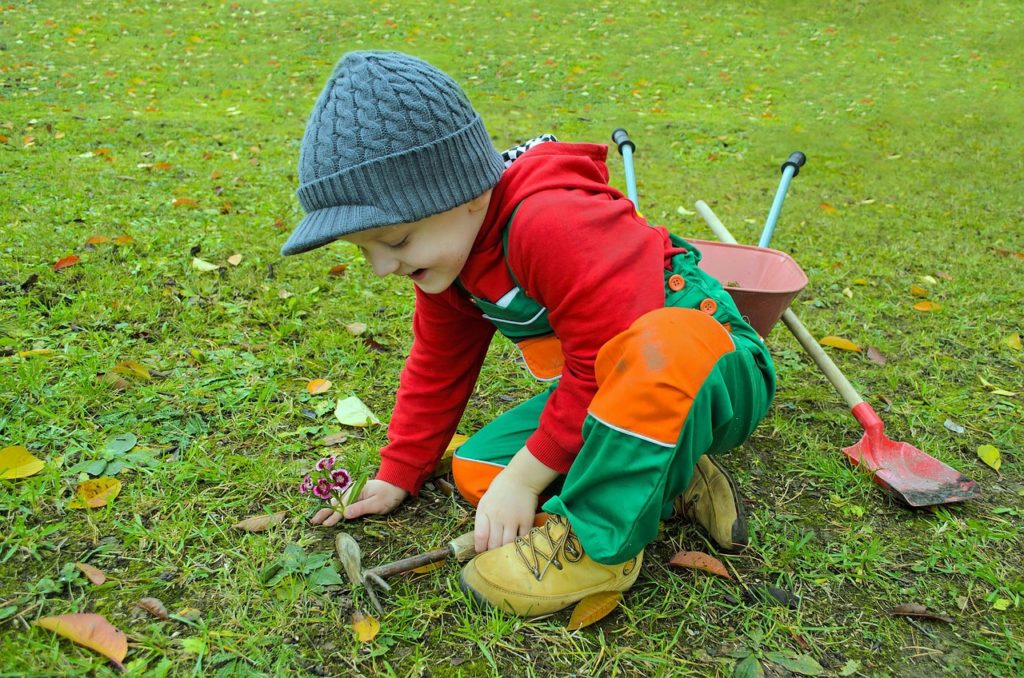 Whether it's the height of summer and you are spending a lot of time inside or it's the chilliest part of winter, there are always games you can play together with your kids. These activities don't have to be one-sided as you might think at first because there do exist games that are equally fun both for children and grownups.
In fact, it is harder to find a fun activity that you'll like; the kids are bound to be thrilled. In order not to be a grumpy mum or dad, here are A to Z activities to enjoy together with your child.
A scavenger hunt in nature
Camping or a simple backyard party is the ideal opportunity to organize a scavenger hunt. Your kids are prowling around as it is, so you might as well join them. In order to add an educational sensation, quite literally, to the scavenger hunt, try to make the kids identify the smells and sounds of nature.
Of course, this is where you come in with your "expertise" in teaching them more about the world that surrounds them. The hunt would not be about clues and detective work but it would be centered on teaching your children about nature firsthand. Oh, did we mention that you'll get an opportunity to lose a couple of ponds running around?
A game of twister
Here is a classic! Ever since the late '60, Twister and Twister spin-offs have been one of the most popular games to be played indoors and outdoors. The minimum number of players is three, so the whole family can take part in an exciting and physically demanding game of Twister. You'll share a lot of laughs with your children twisting your respective bodies around. Mind you, they might beat you every time because of their build.
Taking up gardening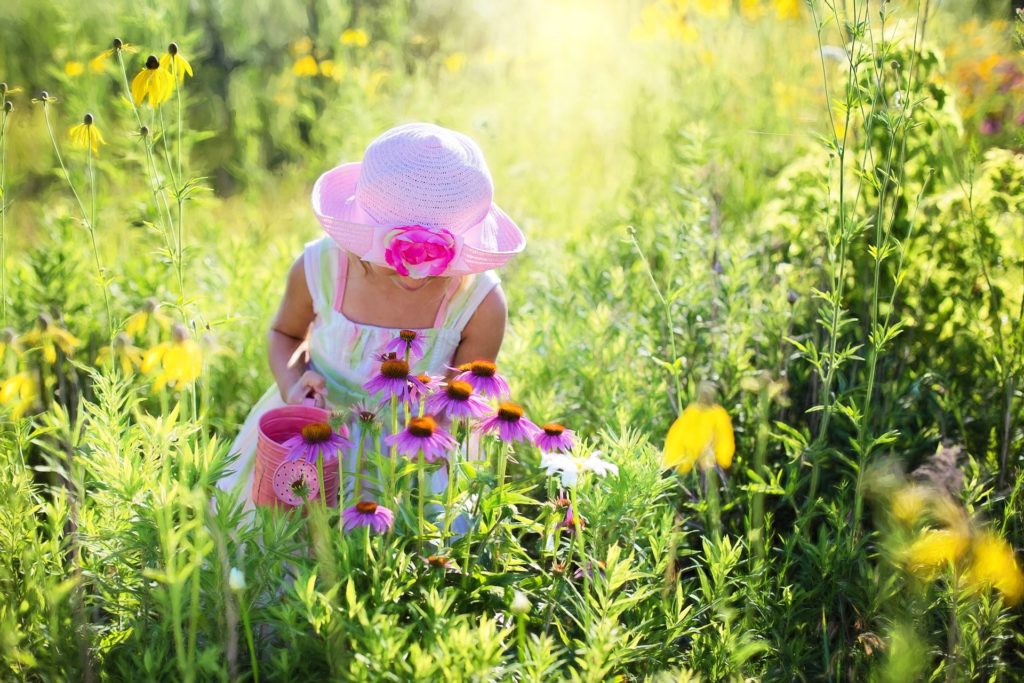 Summertime is the ideal period when you can take the next step in teaching your children about nature. Gardening is more of a hands-on approach that the little ones will adore since they already spend time rolling on the ground and come back home all dirty.
The time has come to join them in this fun activity but instead of playing with dirt, you will use it to plant trees, herbs, and flowers together. Show the kids how to use the basic gardening equipment similar to the one you can see on the Hoselink website or get them a kids' gardening set so you can work side by side. Perhaps the latter option is safer because a child cannot hurt themselves using a plastic garden knife.
Building an indoor playhouse
We know what you're thinking: there is no way for a child to build a playhouse inside. Well, that might not be entirely true, as you needn't have an old shed or a treehouse to have fun inside the house, literally.
Namely, there are toy dice that are large enough to serve as imaginary bricks that the child can use to erect their humble abode in the middle of the living room. Instead of stopping them, why don't you join their startup construction company as the grand architect! They will need someone to tell them where every "brick" goes, a task that strengthens trust between you two.
Painting pebbles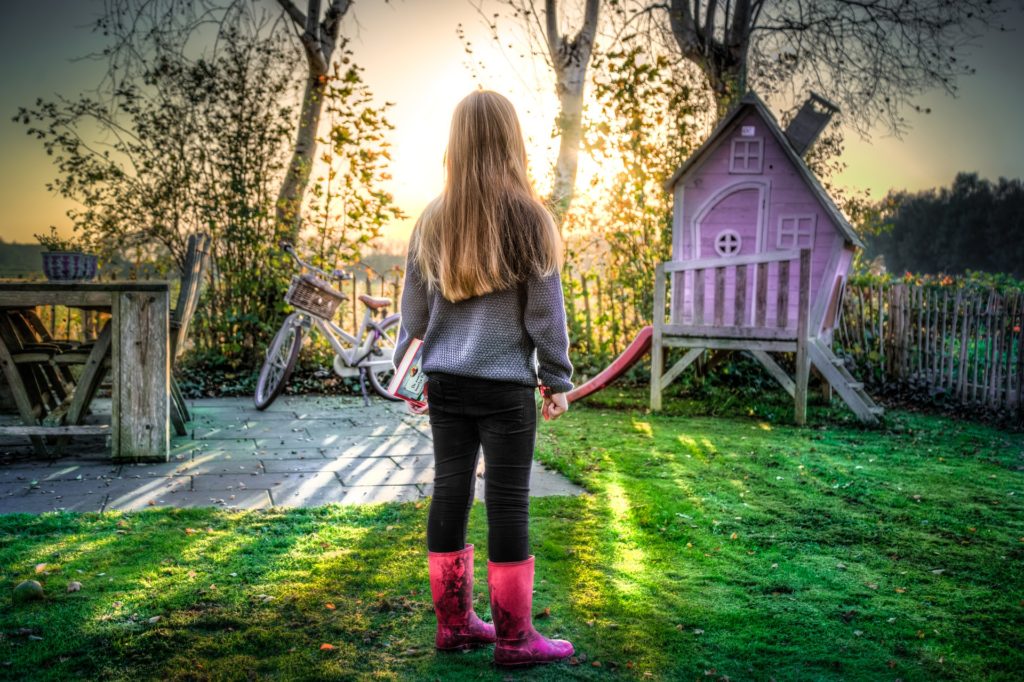 If you're looking for an activity that would start in summer but end in winter, then painting pebbles is precisely what you had been looking for. Whether it's the local park or a beach on your holiday destination, the child can be told to collect the smoothest of pebbles. Oh boy, do they come in weird colors and shapes, as there is even a beach in New South Wales that is rumored to sing!
The pebbles the child collects in summer should then be dried up and stored away from sunlight. In winter, you can buy a kiddy painting set or simple acrylic colors and start painting the pebbles. This activity is not only fun for both the child and the parent but it helps the young one develop his or her artistic side, which is much needed with all the ready-made games they play nowadays. 
Decking the halls
If you feel as if wintertime has limited the number of activities you can do with your kid, don't worry, the holiday season presents plenty of opportunity for joint activates. Of course, we are referring to decorating the house with Christmas decorations. Decking the halls with joy and artificial snowballs is meant to be a fun family activity so why not use it to the fullest. Lift your child so it can reach the top of the tress to set the star in place!
We hope that you have a clearer picture of the games and activities you and your kid can enjoy together. Remember, in order for the activity you come up with to be successful, both of you need to feel relaxed and to heartily enjoy the time spent together.