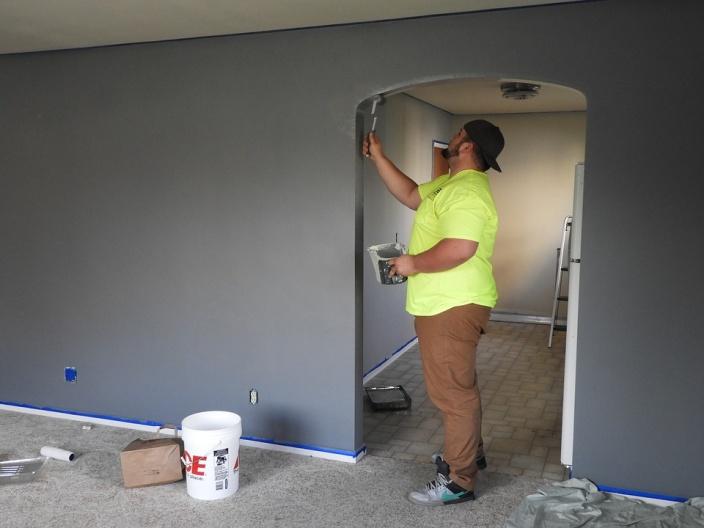 Selling a home in a buyer's market is far from easy. With countless options at their fingertips, many prospective buyers won't hesitate to walk away from a property that doesn't meet their unique needs. As any seasoned real estate professional can attest, first impressions are vitally important when it comes to home selling. When exploring potential residences for the first time, buyers have a tendency to zero in on aesthetic imperfections, no matter how minor or seemingly inconsequential. Rather than allow a sale to fall through because of surface-level issues, sellers should nip this in the bud and get on top of the following aesthetic updates.
Repainting 
When it comes to aesthetic updates, repainting is among the most effective and affordable. A fresh coat of paint can breathe new life into even the drabbest room and get rid of any visible chips or scuffs. There's little wonder as to why the paint in most homes falls victim to assorted imperfections. When we move furniture against walls or bump into them with heavy objects, chipped paint is commonly the end result. Chipping can also occur when a paint job is too old and in need of updating. Fortunately, these issues are easily remedied by repainting. Depending on how many areas of your house are needing to be repainted, you may be thinking "are there affordable interior painters near me?" to help with this hefty task. Luckily a simple online search using your zip code will yield lots of results for you to compare so you can be sure you are getting the best price. 
Of course, this isn't to say that repainting is an end-all solution to wall issues. For example, if any walls in your home have incurred sizable dents or holes, it's recommended that you have them patched before opening the property to potential buyers. More often than not, the aforementioned blemishes can be taken care of in a matter of hours – and at minimal cost to you.
Recarpeting  
No matter how meticulously you've cared for your home's carpeting, it's generally a good idea to replace it before putting the property up for sale. While it's true that some people manage to keep their carpeting immaculate, these individuals represent the exception – not the rule. Carpeting found in homes with children and pets is often loaded with stains, dirt and assorted dander. Upon noticing these issues, many buyers will request a reduction in price that far exceeds the cost of recarpeting. Furthermore, replacing your carpeting right before listing your home can help justify your asking price and is liable to entice certain buyers to come to have a look. 
Reflooring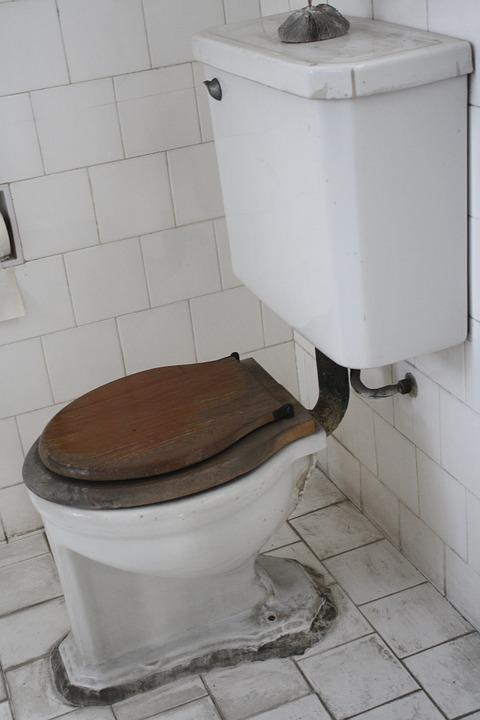 Unlike carpeting, not all hardwood flooring should be replaced in advance of selling your home. Given how resilient most hardwood surfaces are, basic care and maintenance are generally enough to help them last for decades. However, while hardwood floors may be durable, they are by no means invincible, and it's entirely possible for them to incur noticeable scuffs, scratches, and chipping. If this describes any of the hardwood surfaces in your home, you should strongly consider having them replaced or refinished before potential buyers get a look at them. If the cost of new hardwood floors is deemed exorbitant, laminate flooring may be just what the doctor ordered.
Regrouting  
Out of all the areas in the average home, the bathroom tends to incur the most wear and tear. Since this is where each of the home's occupants engages in grooming and answers the call of nature, it isn't hard to see why even the most well-kept bathrooms sport noticeable blemishes. When looking for cost-effective ways to get your bathroom ready for prospective buyers, you can't go wrong with regrouting. This relatively simple touch-up will imbue your tiling with an air of newness without making a dent in your finances. Additionally, if your tub or toilet has seen better days, both can be replaced for a surprisingly low cost. 
No home seller can afford to underestimate the importance of first impressions. When prospective buyers survey your home for the first time, chances are they'll be on the lookout for aesthetic flaws that have yet to be addressed. In some instances, such imperfections will prompt them to demand a lower asking price. In others, they'll simply lose interest in the property altogether. As such, it's in your best interest to nip aesthetic issues in the bud. While doing so may cost a little bit of money in the short term, it stands to save you a considerable amount of time, resources and energy in the long run.