If your child is asking for a pet, you might want to consider getting it a dog. Dogs are good companions for kids as they are loyal, affectionate, and can be great playmates. They are man's best friends after all. If you're not sure which type of breed you should get, here are some that make great pets for children.
Labrador Retriever
This very popular breed is known the world round not only because of its playful temperament but also its intelligence. Labradors love being around people so if you have children in the house who would like to play with the new family member, this dog will probably take an immediate liking to them too! The labrador loves spending time outside so it would love to go out on long walks with the whole family.
Golden Retriever
Golden retrievers are one of the best dog breeds for families who want a pet who's loving towards children and obedient too. This breed is highly intelligent and if you're looking for an athletic animal companion, you will definitely find it in the golden retriever because aside from being smart, they're full of energy.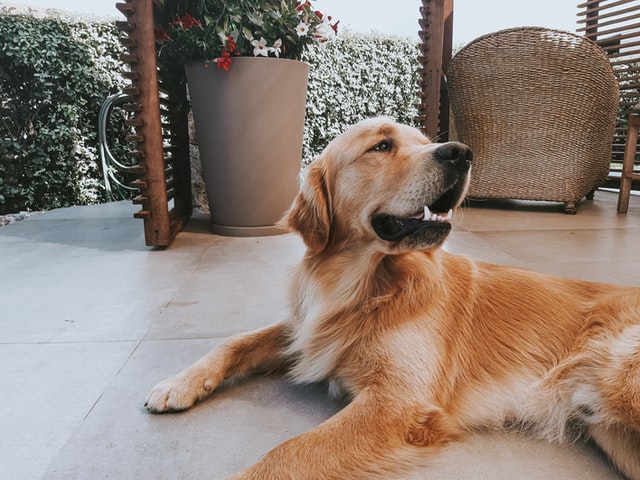 Dachshund
If you have a small property or indoor space, this breed is perfect because it's small, easy to feed, and can be extremely energetic indoors with enough playtime outdoors. Dachshunds might look tough but this is not so as they are very gentle dogs with children. They love being around their owners so if your child wants to sleep with the dog, it won't mind at all! This breed also likes going for walks and playing games inside the house with kids which makes them a fun pet companion for active kids who would want a buddy to tag along on their adventures.
Beagles
These dogs have been one of the most beloved pets in American households for decades mainly because of their kind and sweet nature. They're very docile and gentle to children, even the little ones who accidentally poke, push or pull their tails thinking that it's a toy. Because Beagles have somewhat longer backs than their legs can easily support, they are more likely to develop problems as they get older if they aren't fed properly so make sure to check on their diet regularly. You can also take your beagle on a long walk in the park with your kids because this breed is full of energy and would love to accompany you anywhere!
Labradoodle
If you want a pet who is equally adorable as it is intelligent, then getting a labradoodle might be perfect for your family. This type of dog is an offspring of the Labrador retriever and Poodle which means they have all the best traits from both breeds. Labradoodles are highly trainable which makes them good pets for both adults and children alike. Just don't let them develop bad habits because they might be hard to correct when they get older.
Boxer
When it comes to athletic breeds, you can't go wrong with boxers. They're energetic and love playing outside but will still remain gentle and patient even if your children pull their ears or tail. To compensate for all that energy, they need high protein diets, but other than that – they are super easy to take care of. Boxers are also protective of kids so this dog breed would be a good guard in the house when you're away at work and need some assurance that your child is safe in the home environment.
Bullmastiffs
Bullmastiffs are great all-around pet dogs for families who want one canine companion for everyone within their household. This breed is calm indoors but gets very excited when it goes out on walks or playtime outdoors which makes them perfect for active children who love playing games and going on long walks. They're also very protective of kids which makes them a great guard dog for homes with children.
Yorkie
Yorkies are one of the most popular breeds in Japan and they're also very much adored all over the world because of their cute and playful nature. Kids especially love to play with Yorkies and these dogs also like children a lot because they even enjoy taking naps together! Yorkies are small but not at all fragile which means you don't have to worry about your kids accidentally stepping on them or pulling their tails.
Pomeranian
For those who want a small breed that doesn't eat a lot, and has a big personality, then getting a Pomeranian would be perfect for your family dynamic. This dog is full of life and will keep you and your kids entertained with its affectionate ways. Taking this dog out for long walks is no problem as they are very energetic and can handle playing outdoors with kids. Just make sure you hold on to its leash when you're out in the park because this breed is known for wanting to run around freely without guidance.
Pug
Pugs are a favorite among people who have allergies because this breed barely sheds their fur so there won't be as much dander around the house. If you want a lovable pet with a sweet and calm nature, then getting a pug would be perfect for your family. These dogs don't need to go on long walks or play too many outdoor games because they're perfectly content with staying indoors and cuddling up with children on the couch, but because of low activity, you will need to keep their feeding habits in check. Just keep in mind that since these dogs can get very attached to their owners, it's important not to leave them alone at home all day unless you hire someone like a dog walker or pet sitter to come to check up on them now and then.
Dalmatian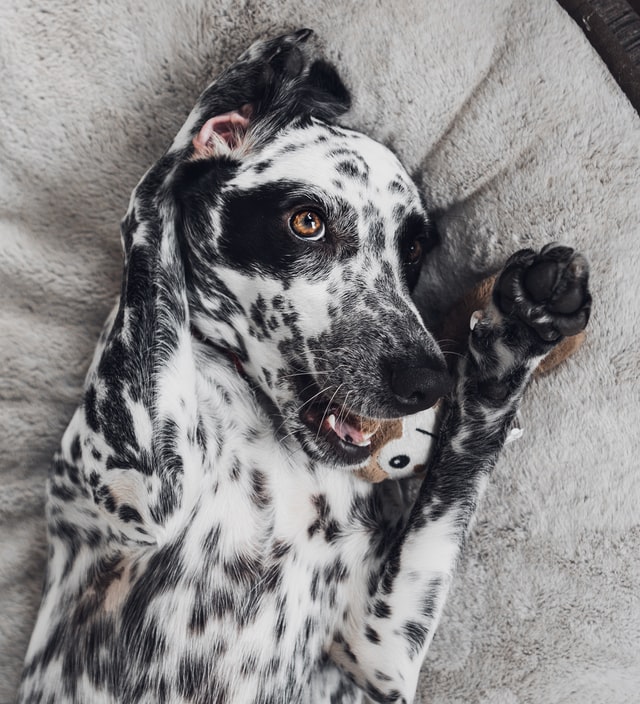 Dalmatians are known for being very active which makes them perfect companions especially for families who love going out on long walks or playing games in the park. These dogs are also very smart and easy to train so housebreaking could be a breeze when you introduce this breed to your child. Dalmatians can grow up to 50 pounds so it's important not to let your children play rough with these easily excitable pups because they might accidentally hurt them by stepping on them or pulling their ears too hard.
Great Dane
Great Danes are the perfect family dog breed because this massive canine is known for being gentle, calm, and patient with kids. This dog is so large that it can actually look after children by itself which means you don't have to worry about leaving them unattended even when they're outside playing in the park. However, just make sure your Great Dane gets enough exercise by taking it out for long walks or letting it run around a big backyard every day because these dogs love being active.
There are plenty of other dog breeds out there of course which are great for families with young children. Just make sure you research more about these dogs before getting them to make sure they'll be the perfect match for your family's dynamic and home environment.