When you are building your dream home or renovating the already existing one, you must be in need of some exquisite flooring options. Though there are different types of marble available in the market, Carrara marble is famous because of its unique characteristics. This kind of marble stone has some great qualities and hence has allowed the creation of some historical monuments, works of art, and even some important buildings.
Even several famous artists were also impressed with this fascinating marble stone, called Carrara marble. So, let us discuss some unique features of this beautiful stone that have made this so special.
However, among these different types of Carrara marble, the most popular one is the white Carrara marble. This white Carrara marble comes with a pearly white background with grayer points and intrusions in some parts. Now, let us discuss the reasons why Carrara marble is so special.
Special Features Of Carrara Marble
·       It Is Made In Italy
Italy's marble industry represents a large part of a workforce that works on the refining and perfected procedures of marble stones.  Italian workers have been working with various types of high-quality marble stones for generations. Hence, whether you are searching for tiles, slabs, or even cut-to-size products like countertops, floor and wall tiles, or even vanity tops, you can find a great variety of products that are processed and designed by some highly skilled artisans.
·       When it comes to tasks such as quarrying the blocks, locating marble veins, or even manufacturing procedures, the Italian artisans have access to the most advanced cutting technology in the world. As a result, they are able to offer you some incredible products made of Carrara marble, along with great finishing details. Its origin.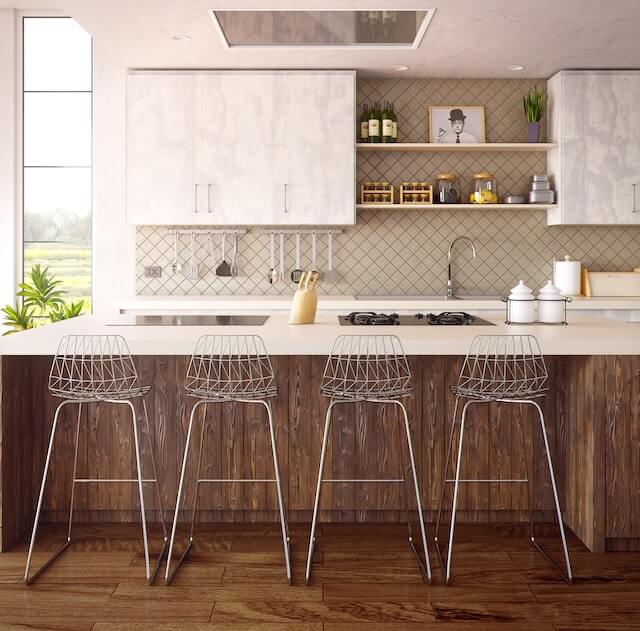 Carrara marble is one kind of natural stone that was created more than 2000 years. A marble stone is created when limestone has a metamorphosis due to the converging of tectonic plates. The pressure and heat of this natural occurrence can change the rock's composition, and over hundreds and thousands of years, that rock can achieve a stunning crystalline appearance. Thus, you can get some great quality marble, like Carrara marble.
You can use this high-quality Italian marble to give your flooring, counters, bathrooms, and kitchens a whole new look.
·       This Material Is Green
Marble stone is an environment-friendly and natural product, and hence, it can bring a deep sense of nature with it. The entire process of quarrying in Italy has seen significant transformations in terms of its impact on the environment during the past fifteen to twenty years. Most quarries now need to comply with some specific certifications and guidelines mentioned by the government.
Thus, you can now enjoy some amazing manufacturing procedures, including improved technology, lower energy consumption, and the installation of completely recycled water systems that can benefit the cutting procedure to a great extent.
This Carrara marble is completely recyclable; thus, you can enjoy a perfect product with a great finish and zero waste. On the other hand, other stones used in the kitchen, like ceramic or quartz, have to undergo a manufacturing procedure that is less eco-friendly.
·       It Is Not Always Expensive
White Carrara marble comes in various shades that can be distinguished by using a specific grading system. The main two grades of this stone are CD, and C. the CD grade stone comes with a greyish background and a darker vein pattern than the C grade stone. In contrast, Carrara marble of C grade comes with a white background, along with a light-colored vein pattern.
· Because of its predominantly white background, the C-grade stone has a higher price tag than the other available alternative. As a result, the CD-graded marble is an excellent choice for a variety of projects that must adhere to strict financial constraints. It is a durable option.
Carrara marble can easily boost the financial value of any property due to its clean aesthetic, unique beauty, and special features. Moreover, this stone is very easy to maintain and also stronger and more durable than the other widely used options like porcelain or ceramic.
Therefore, whenever you wish to give your kitchen or bathroom a luxurious look within a tight budget, you can opt for Carrara marble.