Even though Christmas is one of the busiest periods of the year, with all the cooking and shopping for gifts, you should take the time to decorate your home in order to capture the true spirit of Christmas and the cosy festiveness.
You don't have to break the bank or spend the whole month decorating. If you know what you want and what you're doing, the process can be quite easy and fun.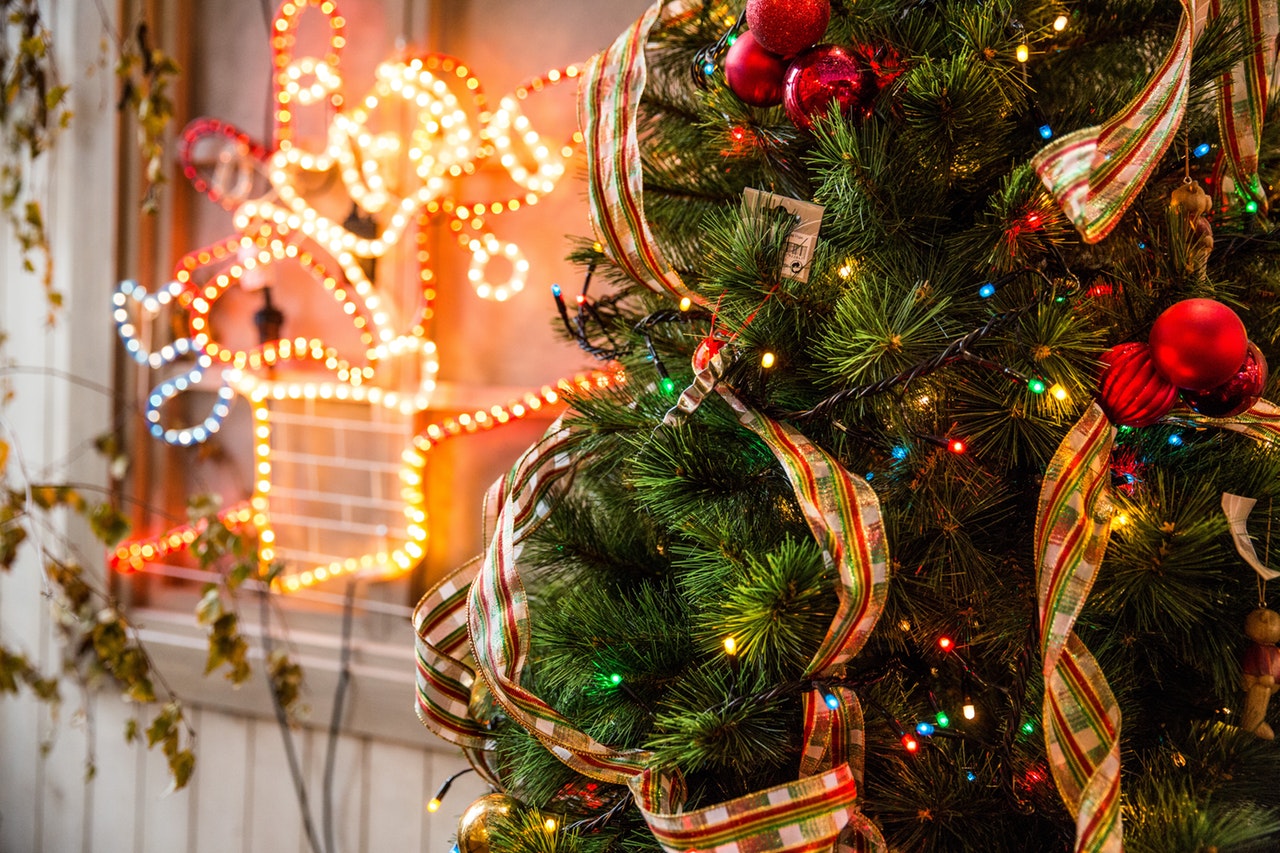 Indoor Christmas decorating ideas
Set up your Christmas tree
This goes without saying, but the Christmas tree is what makes Christmas, well, Christmas.
One of the greatest debates when choosing a Christmas tree is whether to pick a real or a fake one. Basically, this all comes down to your preference and what works best for you. Having an artificial tree is practical and easy to set up, and it will last you a long time.
However, a real tree will make your living room vibrant, and combined with that pine needle smell will create the perfect Christmas ambience. Decorate according to your style of choice.
You can get some great Christmas decoration ideas from Pinterest.
Choose a colour scheme
Starting from the traditional red and gold to the more contemporary blues and whites, there's a Christmas colour scheme to go with everyone's style.
However, nothing says Christmas more than the red colour, especially when combined with green and/or gold.
Using red blankets and pillows, honey-coloured Christmas lights, and natural pine garlands decorated with red and gold ornaments is the best recipe for a perfect Christmas setting.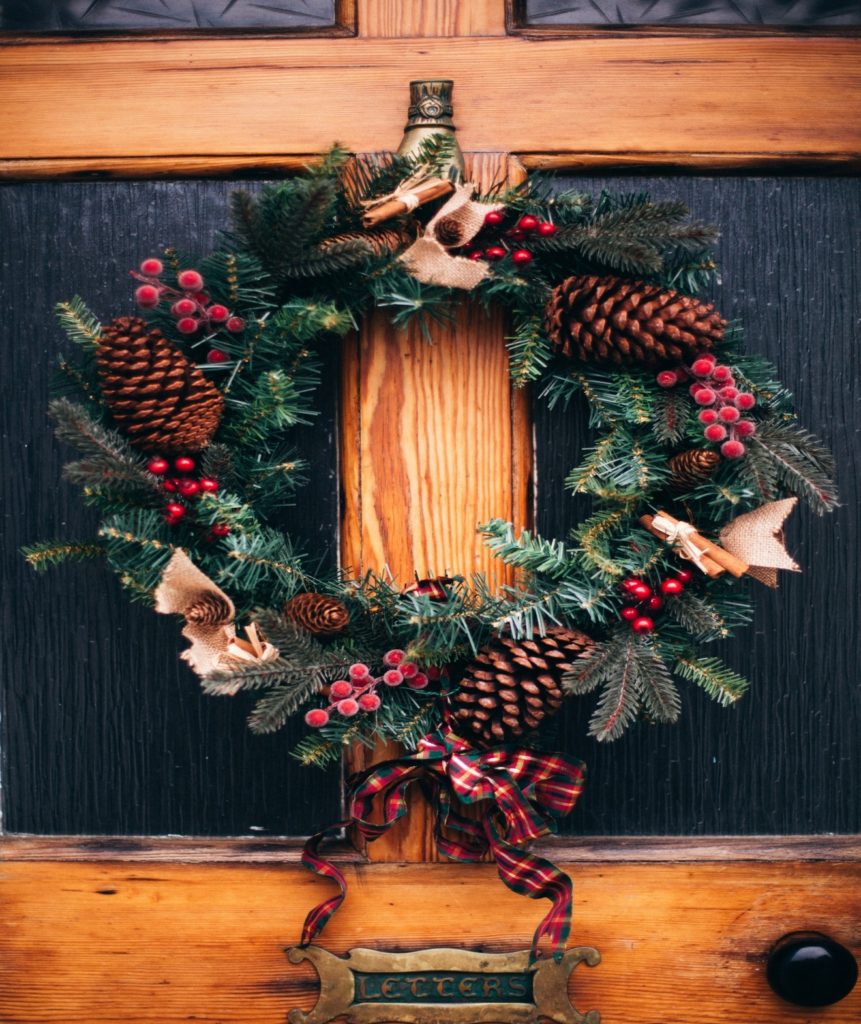 Don't forget your mantelpiece
The mantelpiece is the main part of most living rooms, which makes it the perfect feature to decorate for Christmas. Regardless of your choice of style, there are many mantelpiece design ideas that you can choose from.
To go with the preferred style of this article, we recommend placing a plain wired garland decorated with some red ornaments and pine cones which you can paint gold.
However, if you choose a different colour scheme and style, you can find the same ornaments in a different colour, or spray-paint them.
On top of the mantel, you can set up a few red Christmas candles and hang stockings above the fire.
Use wreaths
Wreaths are an essential accessory for any Christmas ambient. Many people think wreaths are only for front doors, but there are no strict rules, so you can place as many as you want, wherever you want.
One of the best places to put them on is above your fireplace, which will go well with the mantelpiece decorations. We recommend creating your own wreath out of winter greenery such as pine, ivy, and eucalyptus.
To give it that extra color, you can add red berries and gold painted pine cones.  Additionally, throw in a couple of cinnamon sticks to give your home that incredible cosy delicate scent.
Light it up
Even though there are new types of Christmas lights every year, nothing can replace the traditional warm golden-coloured ones.
Even the simplest Christmas decorations can come to life with these classic lights. Make sure to get matching lights to achieve the perfect ambient.
If you're not a fan of candles, you can fill small jars with pine cones and string lights and place them all around the house. You can also put string lights on the top borders of your living room, right where the walls meet the ceiling.
Combined with the lights from the tree, this will make a stunning Christmas atmosphere, and be the only light you use in your living room.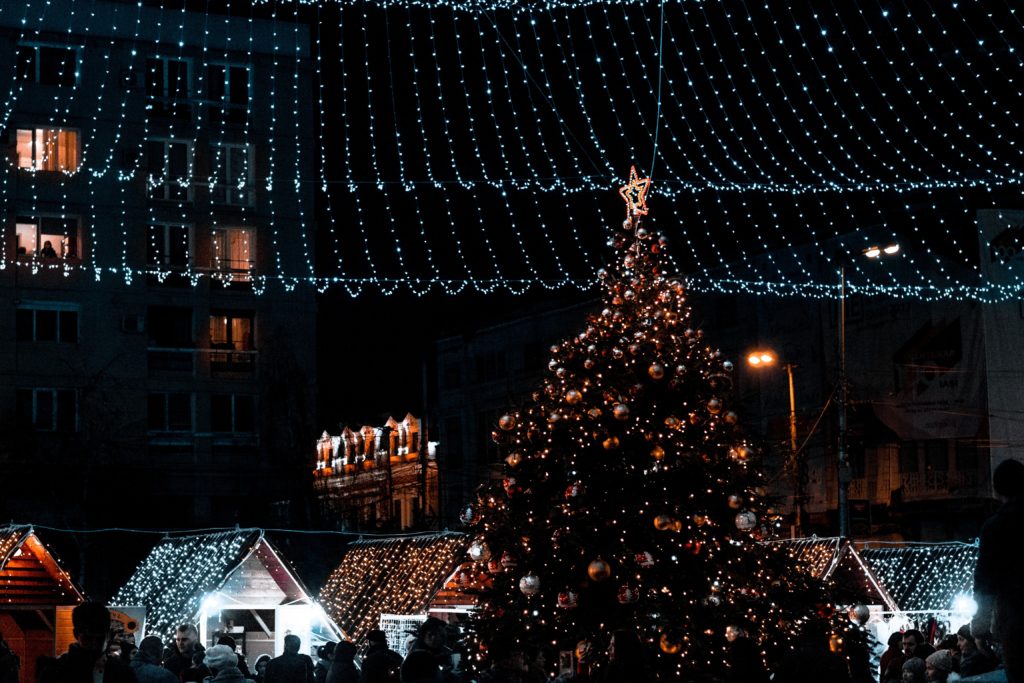 Outdoor Christmas decorating ideas
Come Christmas, you'll want your outdoor sitting area to be just as beautiful and cosy as your living room. This can be an even easier process than decorating inside.
Choosing your ornaments
There are many Christmas ornaments that can make your garden look like a festive magical place. Lighted animals can portray the warmth of nature, while also lighting up your garden.
Place them near trees and bushes for the best effect. They are available in multiple sizes and colours so they can match your style.
Another ornament that will go well with the whole atmosphere is a sled. Ideally, you can place it on the roof, but if that's not an option, you can place it right next to the lighted animals as well.
If your sitting area is covered you can place a garland on the inside borders and hang some of the tree ornaments you don't use any more. Decorate the garland additionally with painted pine cones and cinnamon sticks, just like the ones inside.
You can also decorate your fences with pre-lit garlands and tie red bows on the beams.
What would really give off that cosy Christmas vibe is a beautiful festive centrepiece on the table, with a candle or a lantern in the middle.
A natural centrepiece made out of winter greenery is the best choice, but you can also go with an artificial one if that's more convenient for you.
Outdoor Christmas lighting
No ornaments can depict Christmas without the perfect lighting. This is where you can really express your creativity and make your garden look like something out of a post card.
Even if you are not a creative person, lights are very forgiving and however you place them the "wow effect" will still be achieved. Choose pale yellow lights to get that nostalgic feeling.
Purchase some lights shaped like nets and lay them over every bush and every tree in your garden. You can also light up the pathway from the house to the sitting area using some small light bulbs or lighted candy canes.
Alternatively, you can also buy pre-lit small Christmas trees and arrange them on both sides of the pathway so your guests can feel like they are walking through a magical Christmas forest.
If you've placed any garlands already, put some string lights around them to make them even more beautiful and Christmassy.
Pre-lit garlands are perfect if you have a gazebo, as you can place them on each beam and on the top borders of the gazebo.
Combined with some cosy and Christmas coloured furniture, this will make the perfect sitting area for those who prefer to enjoy the winter weather outside.