Buying a car is a big decision, especially for families, where such a prospect always stirs up much excitement in the house. However, even after all the preparations, discussions, consultations, and suggestions from all sides, car buyers have never had a more difficult task. While manufacturers are spoiling us with the choice of models, types, sizes, and colors, dealerships and banks are offering financial incentives and gifts such as free insurance, extra accessories, and other attractions which are difficult to resist. While we are bombarded by almost every brand out there on TV, in newspapers, and on ad boards, it's important to remember that every car comes with its own set of perks, which we should match to our preferences. So, let's begin.
Check out the safety rating
Whether you're buying a car for the family or not, you are strongly advised to look only for models with four-star ANCAP and above crash safety ratings. You may also check EuroNCAP reports, as it's very particular about child safety in its assessments. Other considerations include the support for Isofix seats that meet the specific safety requirements. When using an Isofix seat, you don't have to use the top-tether strap that runs from the top of the child seat and latches onto a point on the roof or behind the seat.
Decide on the 'must-haves
Much in the same way as compiling a functional and stylish wardrobe, the car which would be perfect for your family needs to have certain features. Before you go car shopping, you need to decide what those are. First and foremost, decide whether you're looking for a new or used car. How many passengers should it fit? Does it need to have Bluetooth connectivity? What safety features should it have? Is a tail camera going to make parking safer for your kids and pets? Eventually, you should make a list of models that make a good fit, and those that are absolutely out of question. Finally, go over the less important features, such as the color that everyone in the family loves.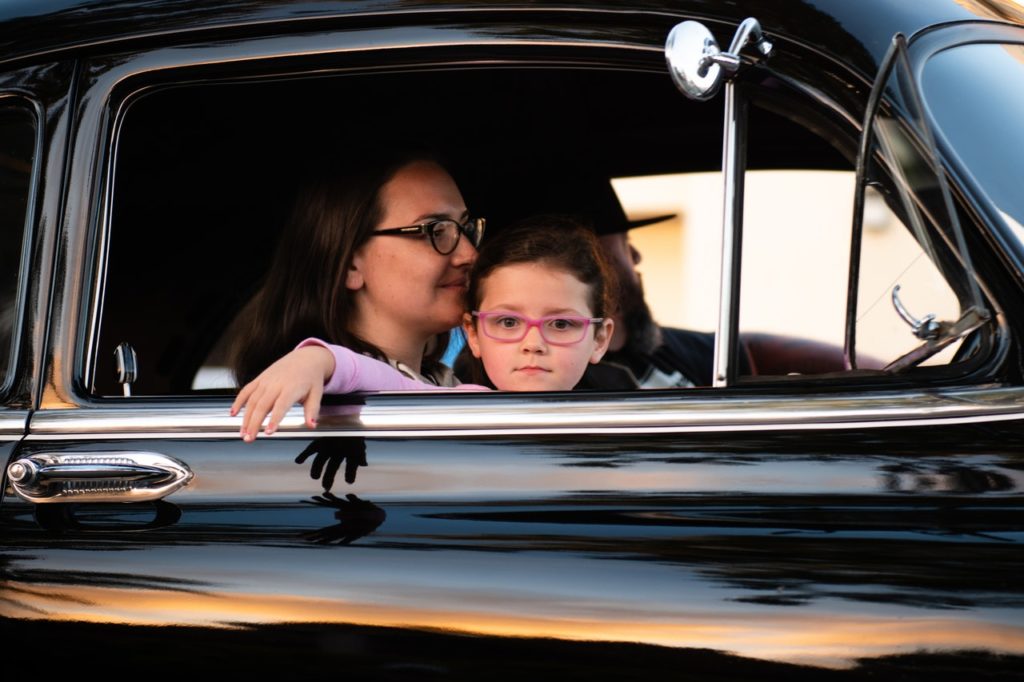 Choose the right body
There are five main body styles: hatchback, saloon, estate, SUV, and people carrier, so depending on where you live and how many children (or pets) you have to accommodate, you are going to consider or overrule certain body styles. Hatchbacks are, for example, much more practical than small sedans, with bigger flexibility of useful space to accommodate prams and port-a-cots. A smaller, A-segment hatch, on the other hand, will be tight concerning space as soon as you add a baby capsule or a child seat. While estates have long been the best fit for families, the SUV range provides all the convenience of estates, with the latest generation engines offering staggering fuel economy, which also makes them great family tourers.
Test drive the candidates
When you take potential purchases for a test drive, make sure you take your child seat, if you have one, or even better, your kids with you. This way, you'll be able to spot potential problems before the money changes hands and documents are signed. Check how easy it is to get a child seat in and out, as this is an action you will need to be comfortable with for years. Also, take a look at the windows, and make sure the kids see out easily enough. Are there rear vents for heating and cooling? It goes without saying that you should climb back yourself to get the feeling of that experience.
Car extras
Modern cars, even in the most basic of trim levels, are well-equipped, but every owner has their own set of extras. The ability to lock rear windows and doors from the front is invaluable for families with small children because if they can open them, they surely will. If you are going to use the car for road trips and holidays, rear cup holders might help you prevent spills. Some higher trims include DVD players that are integrated into the front seat headrests, however, it's always easier to buy portable DVD players, which you can sell and replace with better ones over the years.
Size matters
Although smaller cars have many perks, when it comes to passenger safety, larger vehicles win hands down. The skill and caution of the driver aside, the simple matter of physics makes bigger and heavier vehicles fare better in crashes than smaller vehicles. As most analyses of the likelihood of a fatal injury compare cars of the equal size, the results are a bit problematic. A small family hatchback crashing into a car of a similar size is going to sustain much less damage than the same car crashing into a full-size SUV.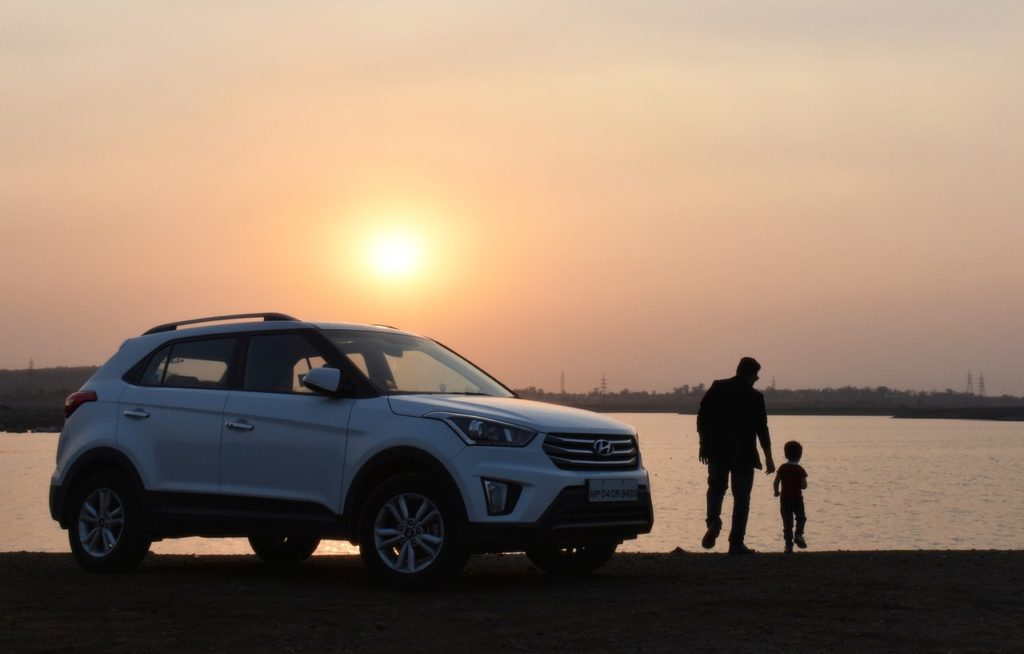 Apart from the current size and activity level of your family, you should also consider your family's growth potential. Your kids might be small now, but they're going to need more space as they grow, so besides getting from point A to point B, it will have to fit all the athletic equipment, books, musical instruments, and other hobby kits. After all, this is a long-term purchase, but you should be quite content if you keep to our words of wisdom.
Infographic created by Capital Auto Auction