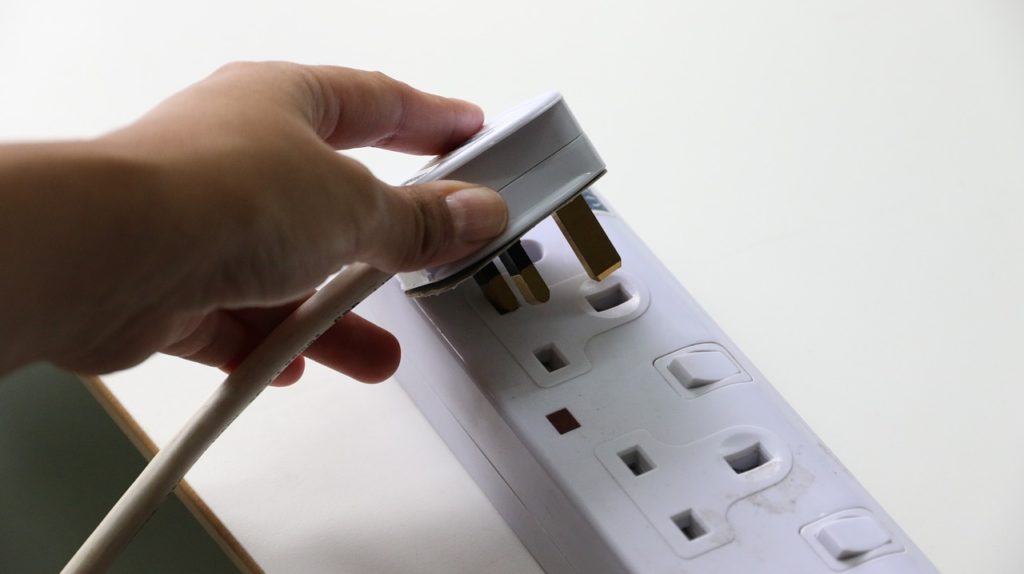 However useful our power cords and cables may be, nobody likes to put them on display. With so many appliances that we use in our kitchens, these cables showing up becomes an even bigger problem. People try all sorts of solutions to be able to hide or make it look less unattractive, but always run out of ideas when it comes to dealing with them.
If you are one of those home-owners who take the looks of their kitchen serious and hate seeing tangled cables and power cords plugged everywhere, then this post can help you immensely. Check out these easy hacks that will help you hide power cords and cables in your kitchen.
Getting the cables in your kitchens tied is the most basic way you can keep them from tangling or spreading everywhere. It may not completely hide the cables lying in your kitchen, but at least it will make them look well-managed and clean. Keeping these cables together in this manner will restrict any breakage as you'll always know where you keep them tied. While these cables are together, you can place them where they are less likely to be spotted or hide them in the background.
Velcro hook is also an option if you don't want to tie and cut threads or rubber bands on your cables day after day. You can easily clump all of them together using velcro hook. The velcro hooks are durable and can hold even heavy cables. Using these hooks is secure, and they come on and off in a snap whenever you want them to. Even data centers use velcro fasteners for managing a large number of data cables. Velcro hooks can carry many wires at once, and you can put the cluster in one place strategically to keep them from showing up as less they allow to.  
Power Strips for Better Organization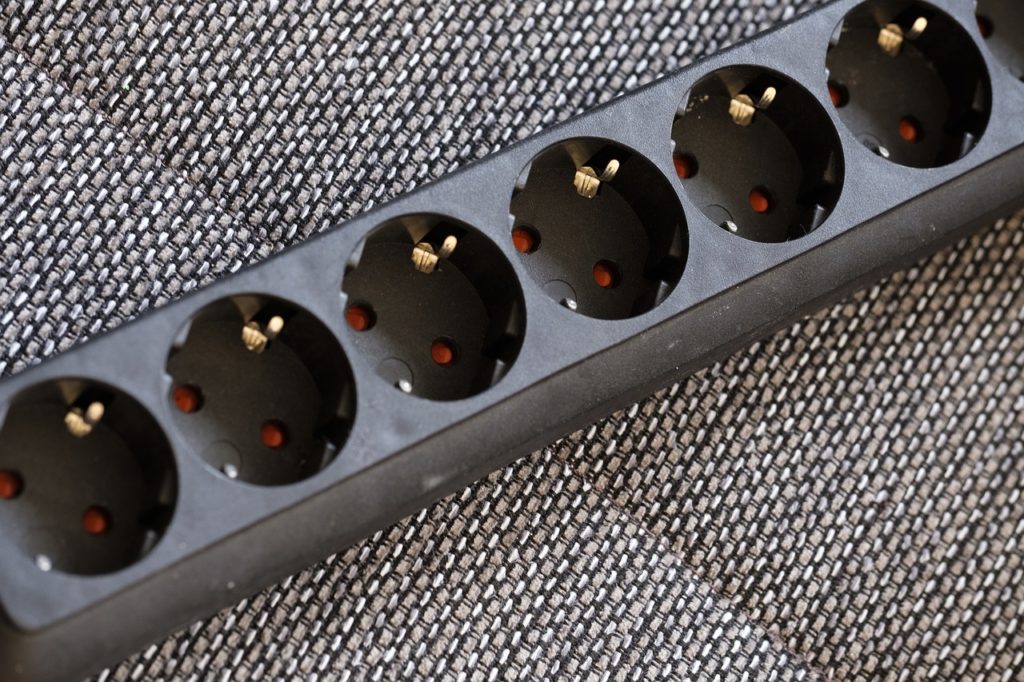 Power strips are another option to consider if you want to hide the cords by using a convenient option. By using a power strip you can plug all the cords of your kitchen appliances in one place. After getting them plugged in one strip, you can simply slide them under a table or in a corner. It can certainly make it easy for you to handle all the appliance cords and cables in the kitchen at once. You must make sure that these power cords and cables of your appliances are not stretched enough to cause any damage to them. At the first sign of any damage, we suggest you replace them with compatible power cords and cables.
Using Kitchen Racks as a Cover
Using your kitchen rack for the cover is a smart option of removing the appliance cables out of your sight. People often use the method of using clips to keep the cables in one place. In this way, they can make the cables less noticeable while keeping them together. Arranging your cables around the corners is easy and takes next to no time in doing so.
Using the clips along with the corners or under the kitchen rack will keep them from coming in your way when you move in the kitchen. One hack that you can try to manage the cables better is using small clips that are just wide enough to hold them. If you want it to catch less attention, find a clip that is of the same color as the rack so that it blends with it.
Running the cables behind the wall can completely take away the cables out of people's sight and make your kitchen look more organized and a much better place. It is an arrangement that is done better while your kitchen is going under a renovation or your home is under construction. Also known as electrical fishing wires, people do it all the time to manage cables. Running the cables of your microwave, juicer, or any other appliance from behind the wall that you wouldn't move out of place makes a lot of sense as you wouldn't need to plug them in or out time and again.
Using drawers to your advantage is another impressive way to hide the cables, which may be giving your kitchen a messy look. Placing the wires or a power strip in a drawer will restrict anyone from stumbling over them and causing an accident. It is also helpful in keeping the power cords away from the reach of your kids at home.
Using the drawers in the kitchen would also mean that you will not have to get any extra tools or furniture to hide the electrical extensions, cables, and power cords there. Avoiding extra additions will not only help you save some extra effort but also not take up space.
Managing the cables of appliances is not only about the looks of the place but also its safety too. The tips that we mention in this post should help you out in restricting them from coming in your way whenever you work in the kitchen.