When you are in consideration of purchasing a new garage door, the choice of color should be a priority. The garage door carries the external aura of your house exterior. Most of the aspects, like the width, color, space inside, and position, taken into serious consideration. Your garage door should have the trendiness in it to make a statement about your living habitat. Thus, its features and outlook are a very significant factor in having a definite charm!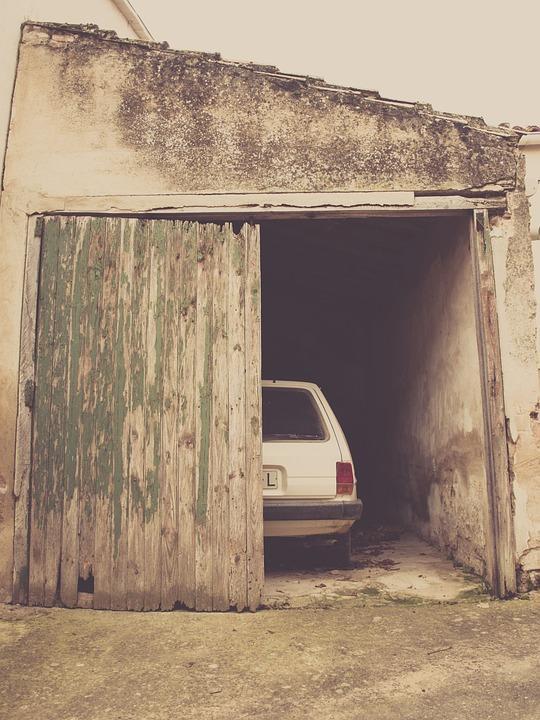 https://pixabay.com/photos/car-door-garage-wood-1406870/
In consideration of the garage door color, it can either make your living habitat an attractive one or else curb the whole charm. You are the best judge to take a stand on choosing the appropriate color for your garage door. Still speculating on what color to cherry-pick for your garage door? Here lies below certain essential aspects to consider and also keep in mind while choosing the same. These following points are worth considering.
Color selection
A handful of things taken into consideration while choosing the color to paint the garage door. Firstly, when choosing any garage door color, you have to stoic decision whether to blend the color with the rest of your house features, or whether you desire to look different. Secondly, the garage door's color should try to coordinate with your house color scheme. If it is not so, then chances are high of lowering the valuation of your living abode, when you plan to sell the same. Thirdly, choose a garage door that should complement your house's exterior décor. Considered to be a critical decision, you have to be very particular on this matter. Specific important color and their significance is discussed below to help you make a call on what to lay your hands!
White/Off-white – White/Off-white looks crisp and classy. It is so far the most considered color for your garage door. A vivid white might put up with a less-appealing factor. But then, you can always experiment with your designing skills and the color white.
Gray – This is a trending color, which looks chic and stylish. The brightness quotient remains the same as the color white, but the outlook is much softer. This color permits the garage doors to mix with the all-over look, instead of being a central point.
Charcoal black – This color connotes a hip feel, as the color black is a classic color always. It adds to the uniqueness and style to your living place. Moreover, it quickly hides any dents, scratches, or marks. The color black works very well with most of the color scheme. The appearance of your house takes a new turn altogether. It makes your home look to a different level. Sometimes, it looks sharp and sleek, if painted right.
Beige – This particular color gives a sophisticated and warm feeling to the house made of stone or brick — the beige color aid in blending the garage doors into your home's patio. A similar effect felt for the color gray, and it seems to be a helpful and comforting color, provided if you are not a white or black person.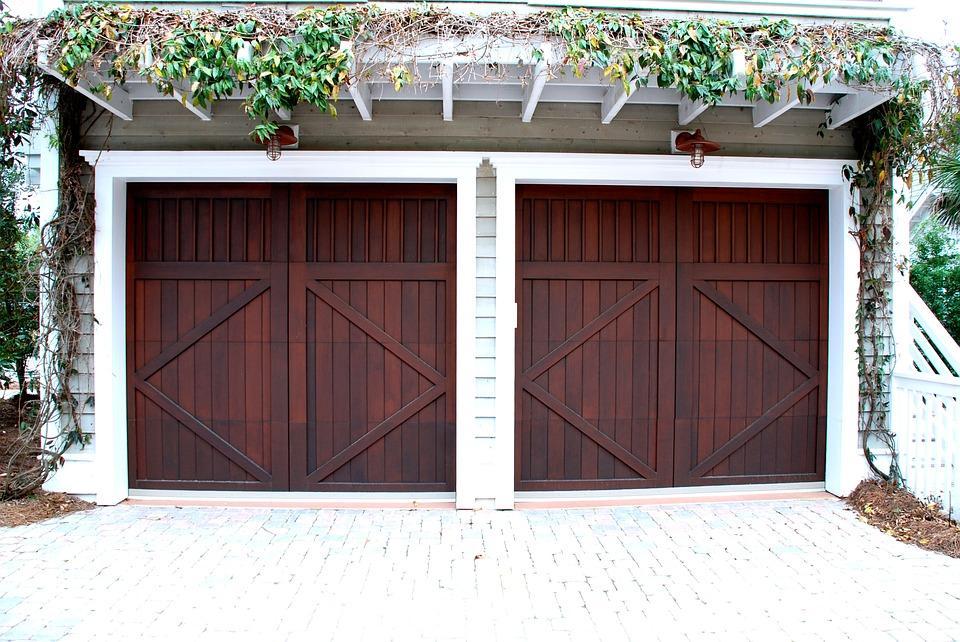 https://pixabay.com/photos/garage-door-door-overhead-door-2578738/
Chestnut brown – Chestnut brown looks sleek and warm too. Instead, it emits a bright outlook, giving an illusion of an expensive wooden door. The tonality of this color is full. You have to be extra careful and attentive in choosing the same for your garage door. It is also advisable to consult any color expert to get hold of better guidance.
Do's and Don'ts while selecting
Register these primary dos and don'ts for choosing the right color shade to complement your garage door with your house.
Do: Coordinate your color
Pick a color that will be a perfect match for your house color. Stick to neutral shades, as they are the safest and the most obvious choice when you are in a dilemma.
Don't: Keep at bay from bold color
Try to avoid bright colors, as they might have a high chance of devaluing the real estate value when you plan to sell the same. Moreover, they have an adverse effect by curbing the charm. Thus, be practical while selecting the garage color shade.
Do: Contrasting Color shades
It is always an excellent option to have more than a couple of colors to make your final decision. Plan for a contrasting shade, like a cream-colored house exterior and a chestnut color garage door. They would turn out to be strikingly attractive.
Don't: Highlight the garage
Be a bit mellowed down, while getting your garage door painted. Though your garage door should complement your main entrance door, but should never over-power the same.
Metal vs. Wooden
The paint is directly related to the garage door parts. Apply the latex paint externally is the right choice for either wooden or metal garage doors. Moreover, it also depends on the age or condition of your garage door. The best time to repaint the garage door, when while rubbing the paint leaves a powder trail on your palm.
Choosing the right day and time
It will be an unpleasant experience for you to paint the garage door on a wrong day. Some seasons and weather conditions are rightly suited for painting the exteriors. Skip painting the surfaces on a rainy day or a day full of humidity. Along with an unpleasant experience, it will take ages for the paint to dry. Keep in mind that the humidity ratio should be less, along with a moderate temperature. Choosing painting in an area, which does not come directly under the sunrays.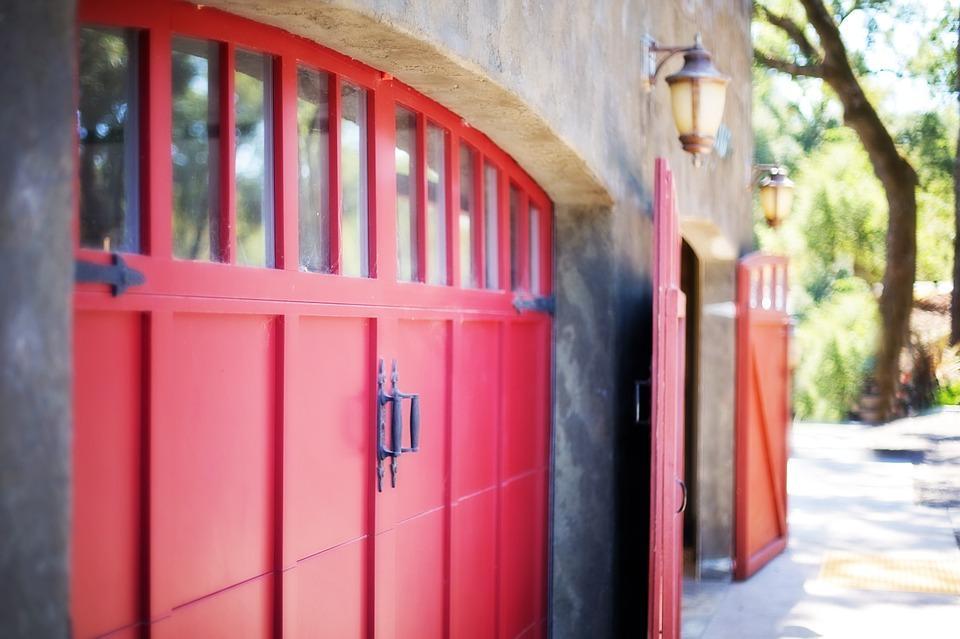 https://pixabay.com/photos/garage-door-door-barn-coach-doors-553458/
Stoical resolution
Renovating a house comes out to be a significant question, as homes are any individual's most valuable asset. The whole outlook changes when you, in a very well-coordinated manner, plan to design your priciest possession. Along with creating the house interiors, you have to be thus well-versed with designing the exteriors. And, the garage door also comes as one of the essential criteria. A very sleek and stylish looking garage door does most of the talking while catering to the actual worth and acuity of the house. The above shared various significant suggestions surrounding the right color combination of the garage door, and your exterior will thus act as your guiding light while taking a stoical resolution on the same.
Author Bio:
Jessica Is an Interior Decorator and a passionate writer who loves to write about creating an aesthetic and ambient living environment for everyone. She focuses on sharing ideas and techniques learned from his experience as an Interior Decorator in a concise manner so that it can be used by everyone to make their surroundings beautiful to live in. Currently, She's working with Elitetech Garage Door Repair Services.