When it comes to your wedding day, it's never as easy as just showing up and walking down the aisle to marry the person of your dreams. There are months of planning that go into getting to those important last steps. Picking a venue, ordering the food, and putting together your guest tables are just a few of the laundry lists of jobs to be done in preparation for the big day. The last thing on anyone's mind going into a wedding is the gifts they need to purchase for their important guests. With so many people to buy for, there are a variety of interests to think about it. But don't worry, we have you covered in this one-stop post! There are some great sites out there that cover all the bases when it comes to wedding gifts. And don't forget, when you personalize a gift, it makes it that much more meaningful.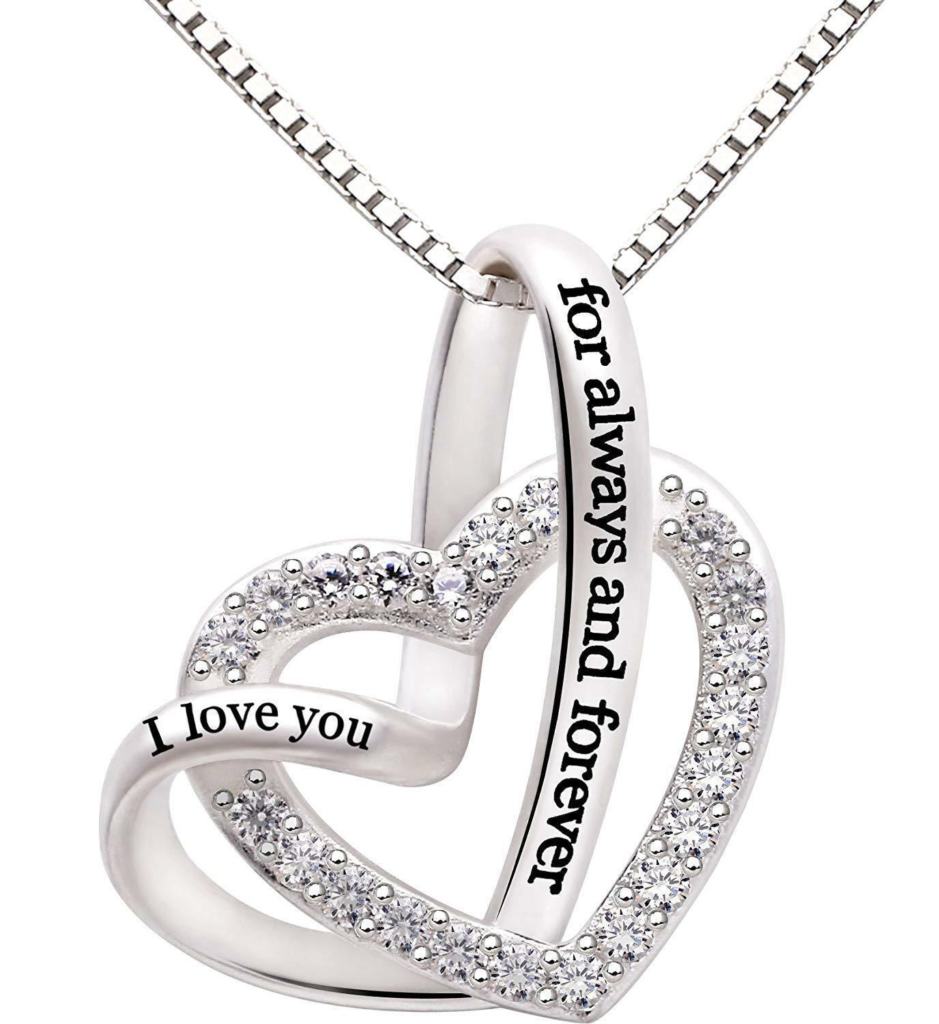 Grooms, get your bride something that will bring a smile to her face that covers ear to ear. Hearts and Love messages are where it's at! Accompany the item with a love note and leave it for your bride in her dressing room right before she walks down the aisle. Make sure to reassure her that she is making the best decision of her life by saying I do to you! The "I Love You For Always and Forever" 18k gold plated necklace is an ideal gift for your bride. It literally says it all! If your bride is more into bracelets, then check out this blog post.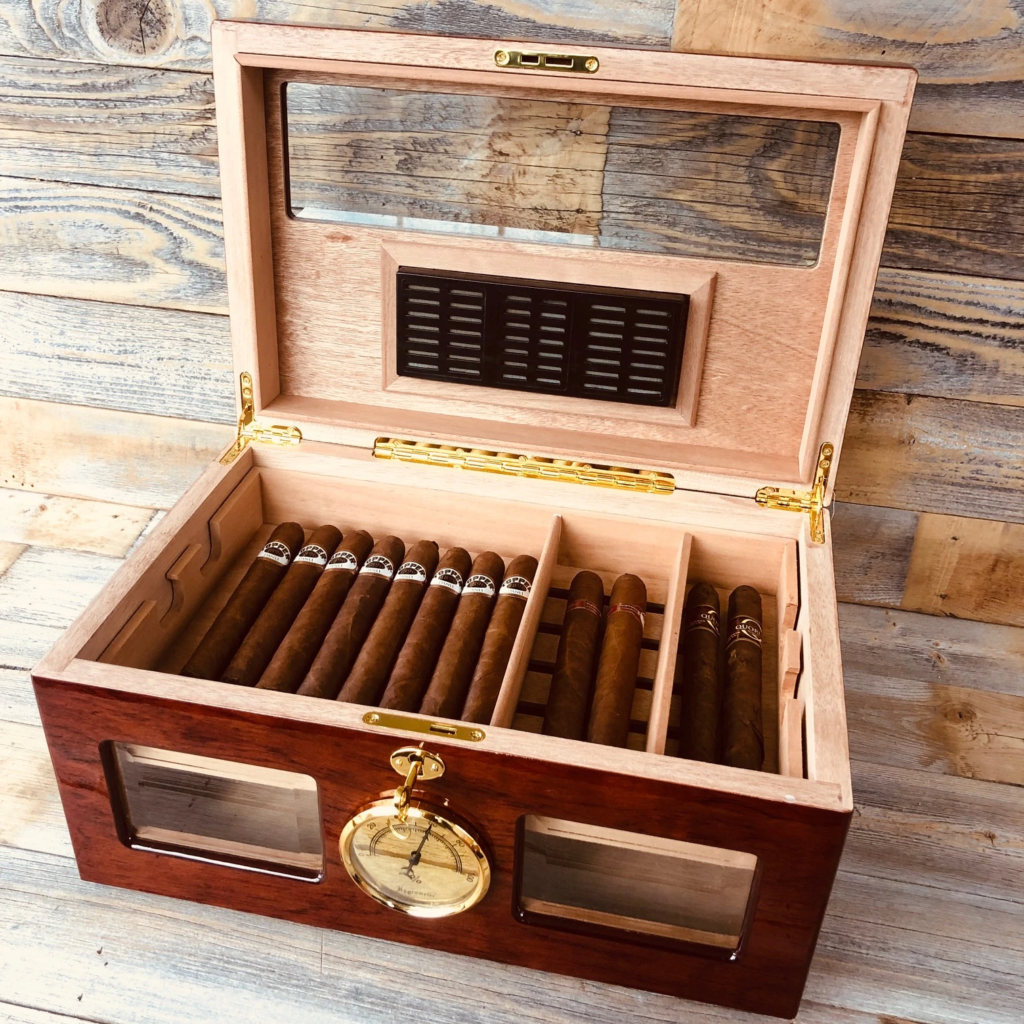 Brides, shopping for your groom might initially seem like a tedious task, but with so much cool stuff out there, it can actually be pretty fun! Groovy Guy Gifts has a wide variety of personalized gifts for men. The site literally has it all – from classy engraved cufflinks to funny animal golf head covers. No matter what type of man you're marrying, they've got you covered from top to bottom. If your man is a cigar aficionado get him one of these great personalized humidors. He'll love to show it off to his buddies!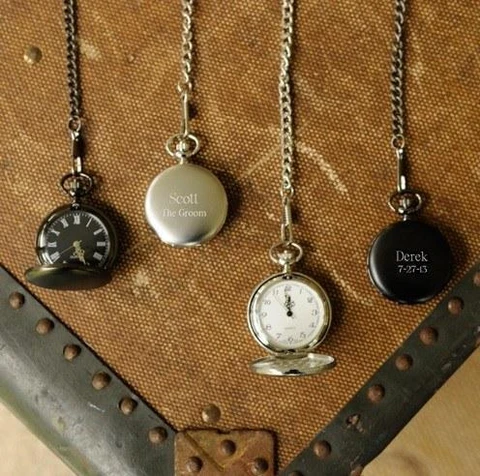 The wedding couple must always think about their parents. The people who love them unconditionally and have done so very much to get them to their wedding day. From rides to practice to helping them move into their dorm, parents have literally done it all for their kids. Now, it is time to thank them for all they have done. Most couples these days are marrying older. Marrying in your early 30's puts their parents right about retirement age. Gift them something age appropriate, and something personalized they will love. An engraved pocket watch would be a perfect gift for them. Write a message of thanks they will show off and cherish forever. Take a look at other great gifts for Mom and Dad here.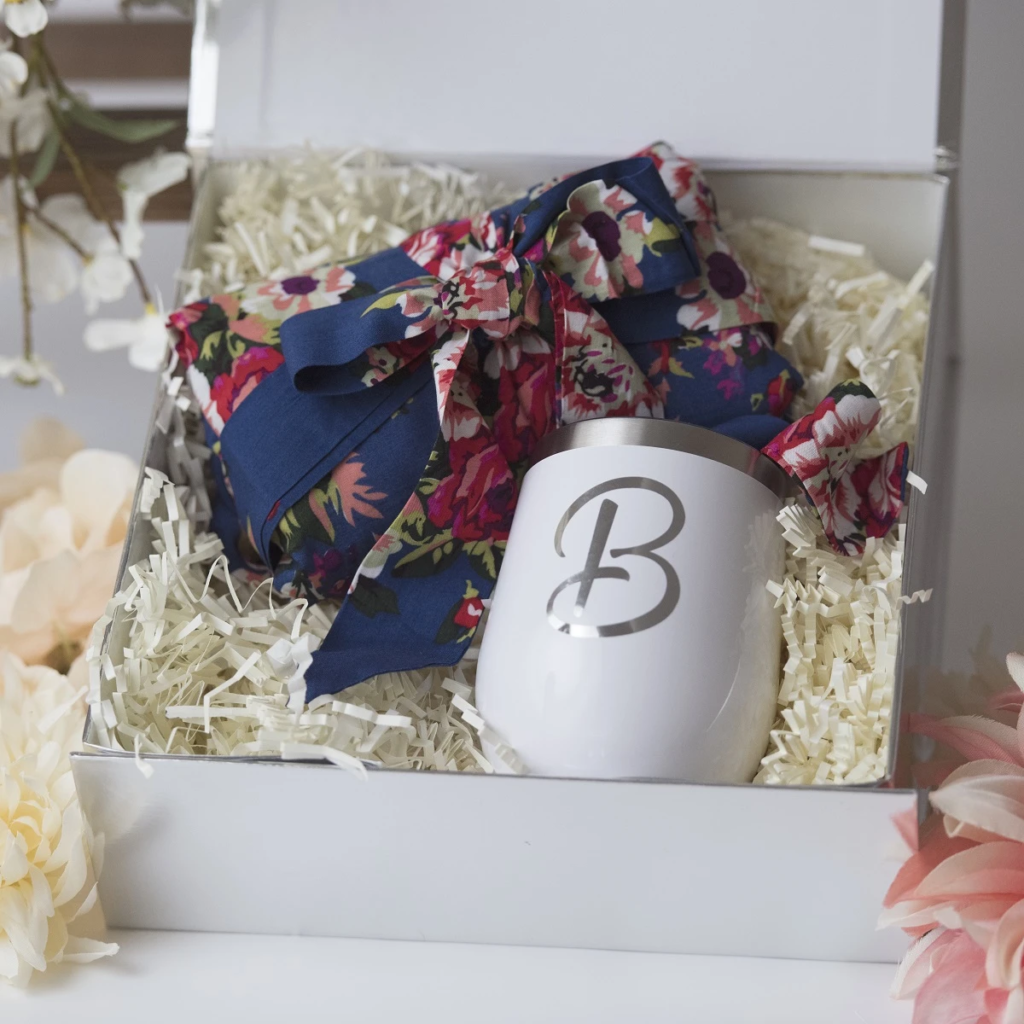 Bridesmaids and Groomsmen need fun and creative gifts! This may be the most fun part of your wedding purchase experience. Tap into what your friends enjoy and gift away! For the ladies, they love handbags and luxurious gift box sets. The Sip n Style gift box set from Bridesmaid Gifts Boutique is an ideal gift to personalize and give to your bridesmaids to wear and use together as you get dolled up on your wedding morning. As for the guys, gift box sets that include fun personalized items like shot glasses, flasks, cigars, pocket knives, and matching socks is a creative way to say thanks for always having my back. For younger members of your wedding party, you may need to be a little more creative. If they just graduated or are tweens, you may want to think a little more outside the box for them.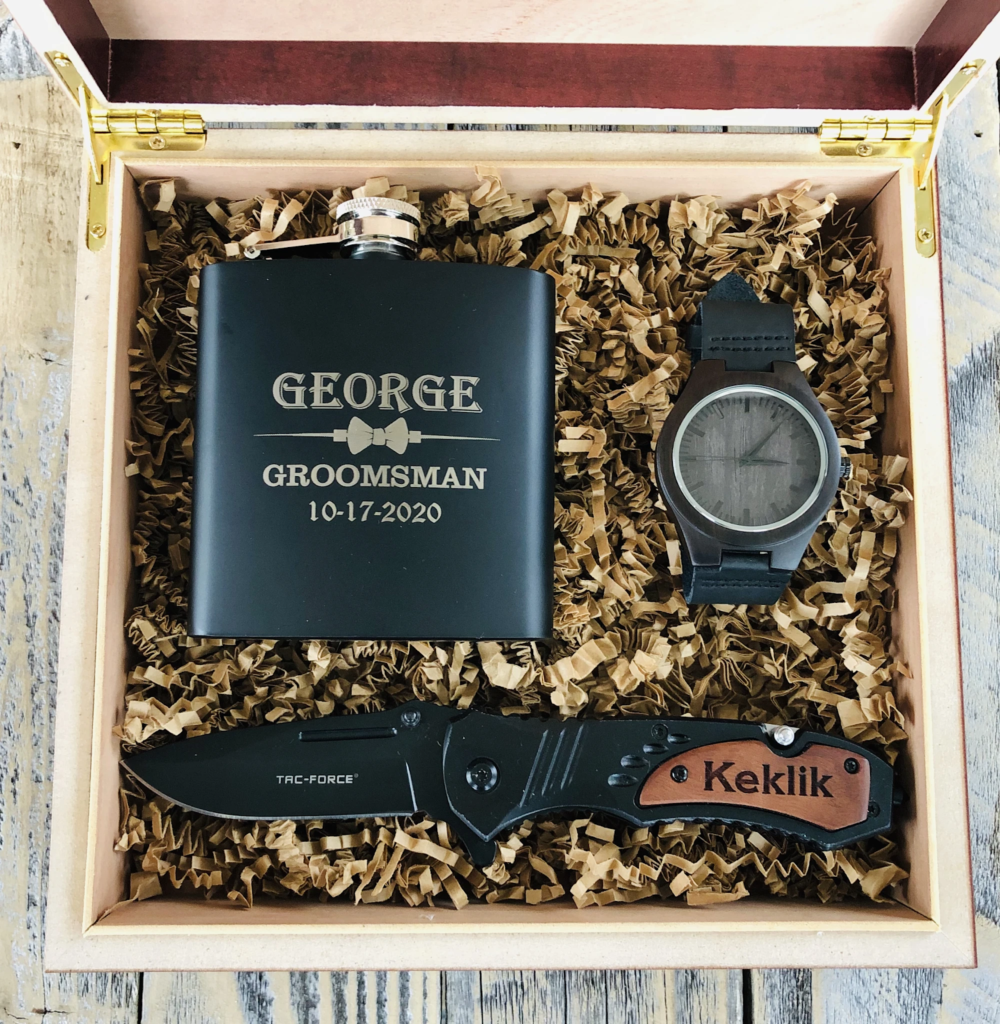 We've covered the most important people in your wedding, but loved ones have come from far and wide so we need to include them all. The wedding reception table gifts are probably last on your list of items you want to waste time on, and that's where Forever Wedding Favors comes in handy. This one stop shop full of a wide variety of wedding themed trinkets and favorites is the ideal place to check out. From engraved coasters to bottle stoppers and openers, this site has it all. And they cover all wedding themes from beach to journey. If you're having a destination wedding, or if you're planning on an outdoor warm wedding, pass out these stylish hand fans for each of your guests. Not only can they use them to keep cool while you say your I do's but they can bring them home and use them while sitting by the pool.