Life as a parent of a baby is never a bed of roses. A baby is extremely needy and it's always a juggle of feeding, comforting, putting to sleep (there's enough horror in that for an entire post of its own!) and entertaining baby.
Out of all of these, an entertaining baby is probably one of the few tasks where the choice and quality of your 'tools' truly makes a big difference.
Some toys may look great but upon closer inspection, you may find that they are not truly baby-friendly because they contain toxic materials. Some are just not designed to match a baby's capabilities and development. Or some are merely less engaging and interesting than others.
How to Choose a Toy Best For Your Baby
It helps to understand your baby's development stage and whether he or she is hitting their milestones before you decide what toy would be best for your baby.
For example, if your baby is just learning to crawl, you will want to purchase a toy that encourages your baby to crawl.
On the other hand, if your baby is already crawling well and is moving onto walking, he or she may find push walkers a lot more interesting.
The key is to understand what development stage your baby is at or moving onto next.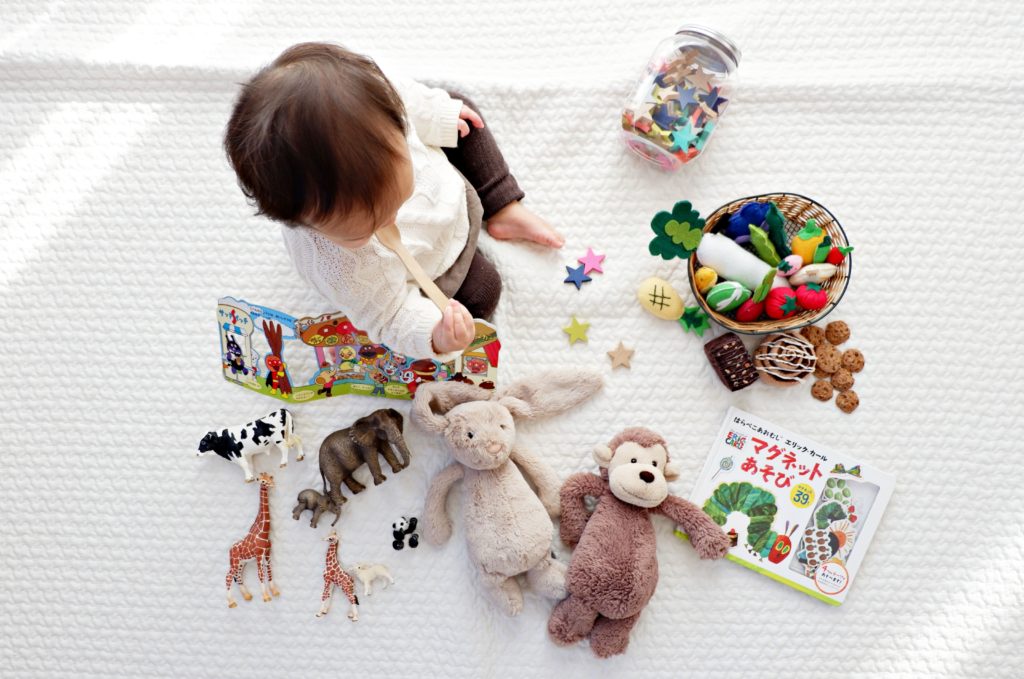 Characteristics of Great Toys For Your Baby
Taking these factors into account, there are, however, some universally useful toys that every parent needs for their baby. These toys normally bear the same characteristics:
Promotes Sensory Stimulation
As your baby grows, he or she is learning to engage with the world through his or her senses. Toys that encourage sensory stimulation such as toys with multiple textures, contrasting colors or that make a variety of sounds, are normally great choices.
For example, some babies love holding onto tags while other babies like to listen to the sound of a soft rattle.
The bigger the variety of senses that the toy can engage in your baby, the better the toy is going to be.
Encourages Interaction and Engagement
A great toy will have features that draw your baby to play with it. It could be vibrant colors, interesting shapes, flashing lights, a cute face (babies like looking at faces) or a catchy melody.
Some of the most popular toys on the market have a combination of all of these!VTech and Fisher-Price are well-known toy brands that produce a lot of toys that have lots of bright colors, catchy melodies and come in interesting shapes.
Good toys reward curiosity by doing something such as making a sound, playing a melody or moving after your baby reaches out to touch it.
Your baby is growing up so fast that you want to make sure that the toy is still going to be interesting after one month.
Normally great toys will incorporate a number of functions suitable for a younger baby and more complicated features for an older baby. For example, an activity table may have legs that can be removed so that you can put the table down on ground level for your baby to play with while he or she cannot yet stand. When your baby is able to stand, you can put the legs back on to encourage your baby to pull himself or herself up.
Safe for Baby to Play on Their Own
There is nothing worse than buying a toy that needs close parental supervision because the toy's design is not safe. Not only does this add to your burden but you also feel uneasy letting your child play with it. For example, some toys have sharp edges while others may have small parts that can easily be bitten off.You may think that the likelihood of small parts getting loose is small but when your baby tries to put everything in his or her mouth, the risk is too high.
It can be amazing how much damage a small baby can unleash on a non-durable item. For example, your baby may not intend to tear a page from a storybook but while he or she is still working out how to control his or her finger strength, those pages are vulnerable.
Because of this, it makes sense to get toys that are durable and able to withstand the onslaught of a baby's play. This includes drooling getting on the toy, being sat or stepped on and being thrown around.
Needless to say, great baby toys are made of non-toxic material. This is especially if you have a baby that still loves to put everything in his or her mouth. Even if your baby doesn't do that, your baby probably will often lick his or her fingers.
The basic thing you should look for is non-toxic finishes such as paint, BPA-free plastic, and PVC-free toys. If you have a choice, always go for wood or organic materials.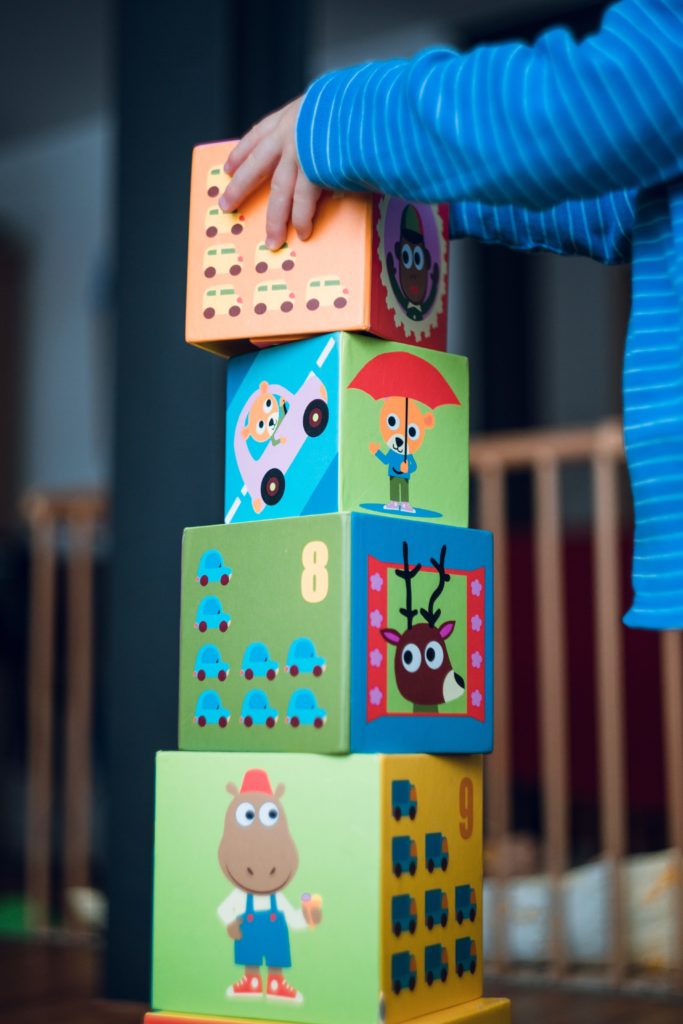 Universally Useful Toys That Every Parent Needs For Their Baby
So what are some of the universally useful toys that every parent needs for their baby?
In our opinion, every parent needs at least play mat (activity gym), crawling toy and push walker. These are important because they all play a vital part in your baby's growth and development.
When your baby is a newborn, he or she will be spending a lot of time lying down. A play mat with hanging toys will entertain your baby while encouraging him or her to look up and develop his or her eyesight and hand-eye-leg coordination. When he or she is on tummy time, the play mat will be the perfect spot to place baby too to practice tummy time.
A crawling toy will encourage your baby to make the effort to crawl towards it. It helps if the crawling toy can move in one direction as this may persuade your baby to go after it.
Finally, a push walker is useful for helping your baby to pull himself or herself up onto his or her two feet as well as to make those first few steps forward. It also acts as a support for your baby to practice staying up on those wobbly feet.
So toys are not just for entertainment. They actually can play a vital role in your baby's development, if you choose wisely. If you need more ideas on what toys to get for your child, you can follow us on Twitter or Facebook.