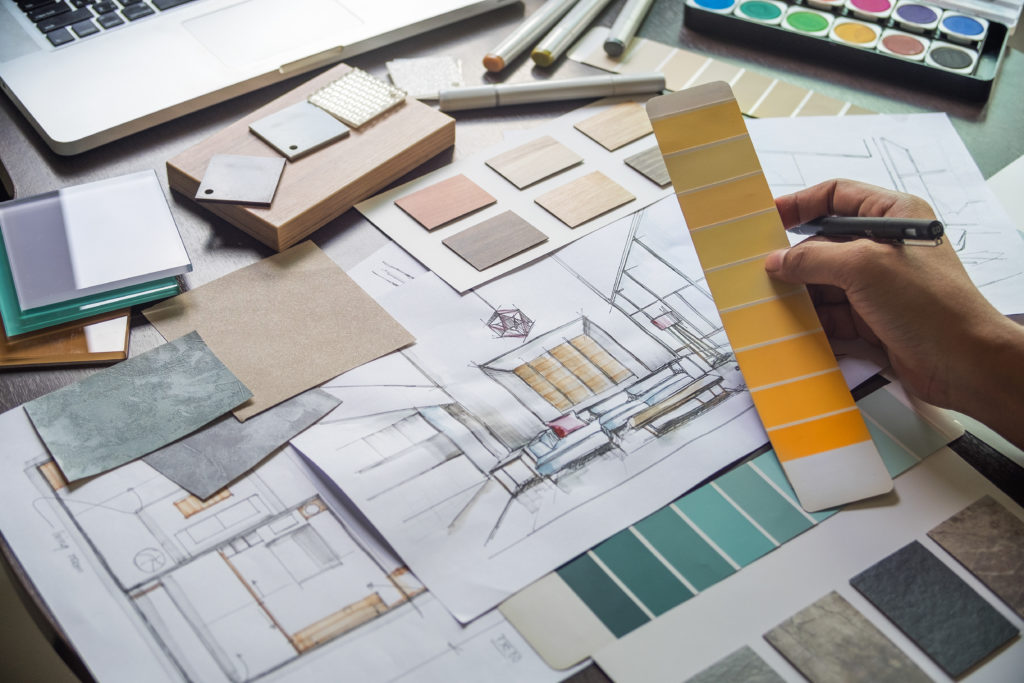 When moving into a new property, put your stamp onto it so that it feels like home. Even in rented accommodation, it's possible to express your personality through decor to create a comforting, relaxing, and joyous space.
Interior inspiration is abundant on social media but mirroring someone else's vision isn't the best way to design a home specifically for you. Here are six home design ideas that you can tailor to your taste and preferences, to turn your house into your favorite place.
1) Gallery Wall
Displaying artwork is the easiest and most fun way to inject character into your house. Gallery walls can follow themes or be curated randomly to show what inspires you. For added interest, integrate different textures and forms of media to the display.
You can design a gallery wall to suit any interior style. If your home exudes minimalism, form a grid of four A4 pieces in the same color scheme as the room. To produce a dramatic gallery wall, exhibit an odd number of pieces from floor-to-ceiling in different sizes and mismatched frames.
With an endless amount of art available, knowing where to find unique pieces is often the hard part. However, the online gallery Bleur Art showcases a range of art from independent artists. The collections include a variety of different artwork, including spray paint art, embroidered creations, and abstract prints.
2) Cosy Lighting
Lighting has a powerful influence on a room's ambiance. Avoid using bright overhead lighting when you're relaxing as this enhances alertness, and instead install a dimmer to reach a softer light. For ultimate coziness, display chic lamps and twinkling fairy lights. A beautiful neon japanese LED sign could also add a modern and welcoming touch to your room, especially if you have designed your home with a theme in mind.
3) Colour Scheme
When decorating a room, don't choose to paint color based on trends. Colour is a key factor in expressing your personality, so pick something that makes you feel happy and will complement the room's function. For example, green hues can exude calming emotions due to its association with nature, which is perfect for turning your bedroom into a relaxing haven.
Examine the color wheel to find the perfect color schemes for your home. Opposite colors on the diagram, which often includes a warm and cool color, will complement each other, and generate a striking aesthetic. Whereas producing an analogous scheme with three adjacent hues such as blue, purple, and turquoise, can emit serenity.
You can also add pops of color by painting wooden floorboards, the staircase, and furniture to make a statement.
4) Soft Furnishings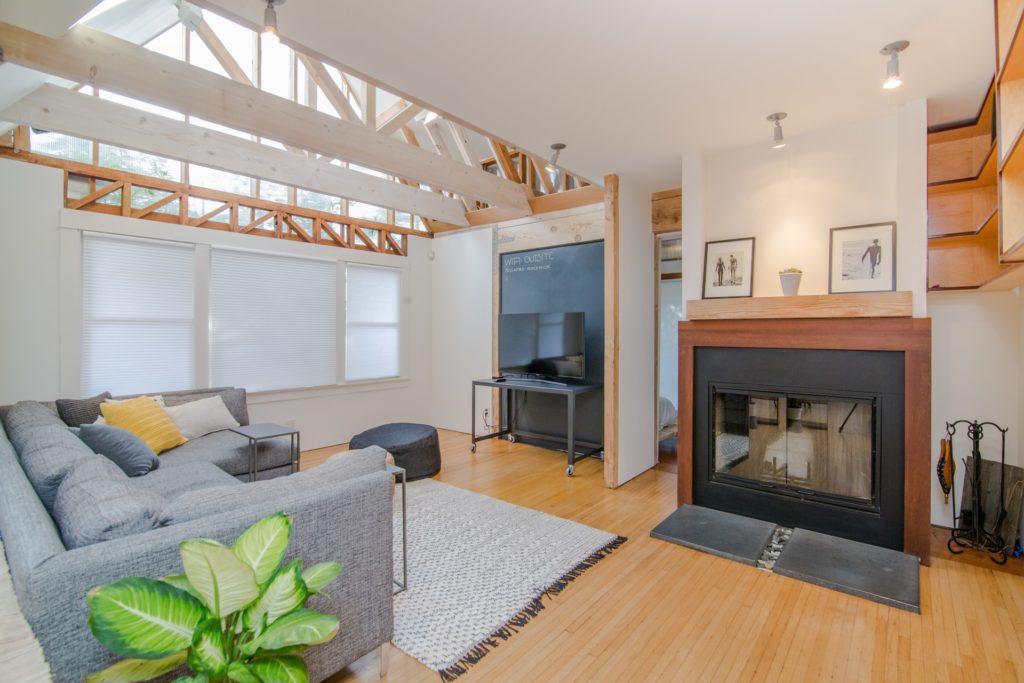 If you aren't allowed or don't want to paint the walls, inject color through accessories. You'll be surprised at how much different cushions, throws, rugs, and curtains can make, especially when they all match each other.
When choosing your soft furnishing, don't just focus on how they look and ensure they feel extremely cozy and comforting. Changing these through the year is also a great way to adapt a room's aesthetic to different seasons.
5) Independent Shops
When shopping in retail chains, your buying products that millions of other people are too, making it much more challenging to establish a personalized aesthetic. Instead, browse your local independent shops for unique homeware that will help your home tell a story. Check flea markets and antique stores for one-of-a-kind furniture items too.
6) Home Fragrance
A home's smell is often the first thing you notice upon entering. It can make a property enticing, or it can make you want to turn around and walk back out the door. Use strong-smelling candles, essential oil diffusers, incense burners, or room sprays, to exude a delicious scent. You could even treat yourself to a bouquet of freshly cut flowers once a week to enhance the home's aroma.
It's difficult to feel settled in a property with bare walls and lacklustre décor that hasn't changed since you moved in. These final touches will allow your personality to shine and give you pride in your home.