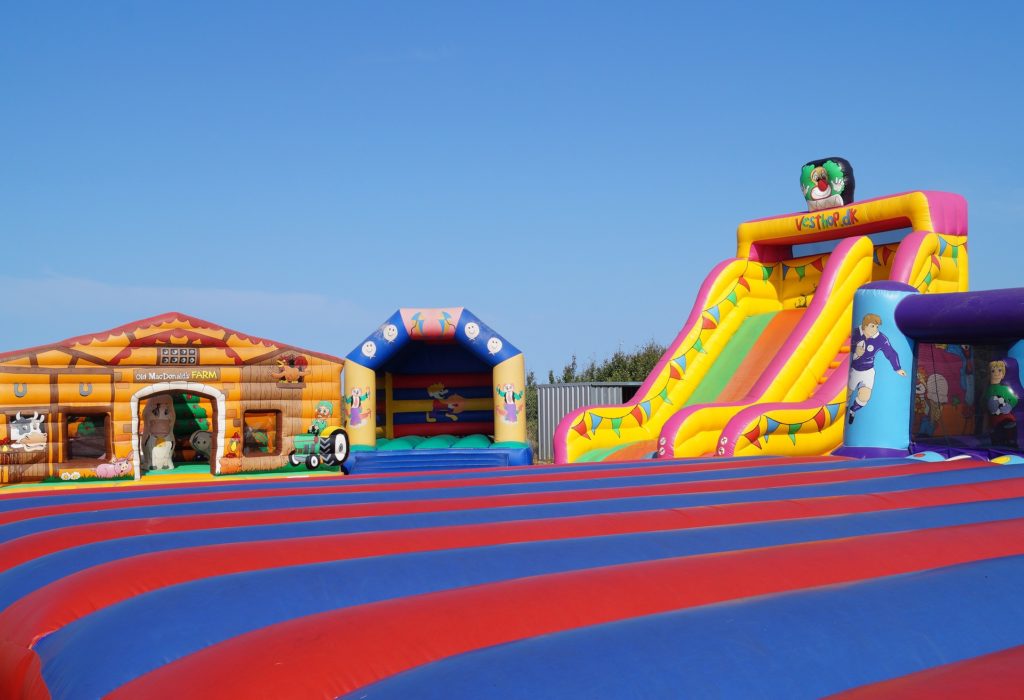 Let's become kids for some time, and think from a child's perspective! Isn't it thrilling to get an invitation to a kids' party? And imagine getting to see a bouncing castle with a big panda face and colorful body, we are sure you would be tempted to jump on it and bounce till you get tired! Well, that's the excitement of having à bouncy castle at a children's party!
No matter how many arrangements you make for your next all kids' party, there's something that may miss a beat. Either the games aren't properly carried out, or the children don't have much to do and stay entertained, or there's a child getting a knee injury while playing in the yard. It's really very difficult to tackle all those naughty bunches of tiny heads and keep them entertained, full and safe – all at the same time. You need to be a superhero to manage all that perfectly or a very wise and  patient human being
Ø
How can a bouncy castle complete your kid's party in the best possible way!
Talking about wisdom, one such wise decision you can make at the time of organizing a children's party is to opt for a bouncy castle hire in Auckland from CastleMania. They provide these in attractive themes and a wide range of colors in the intact and safest possible condition for your party. The children would go gaga over this addition to their event, and even you'll smile seeing them so excited about it. Let's read as to why just the addition of a simple bouncy castle can turn your party into the best euphoria event your child could desire!
1. Kids adore them — If you could ask for anyone's prime reason to hire it, it would be the unexplainable love of kids for the bouncy castles. We are yet to discover the magical wand that it possesses, but these colorful bouncing castles are loved by all tiny tots. Thus, the addition of this all-time favorite kids' item to your party is surely going to thrill them to the core and you achieve the ultimate motive of the party – the happiness of the kids!
2. It suits all-weather and themes — No matter whether it's a winter or summer party, with a Frozen theme or an Avengers theme, these bouncing castles settle everywhere proudly. This makes it a perennially preferable entertainment package for the parties by the parents.
3. These are safe — One thing you can be sure of, these bouncing castles are extremely safe for the kids. Now, you can heave a sigh of relief that the kids wouldn't harm themselves while they enjoy jumping and playing in the soft and fluffy interiors of the castle. But it's always better to keep a guard to manage the children's exit and entrance, and even keep an eye on their activities inside.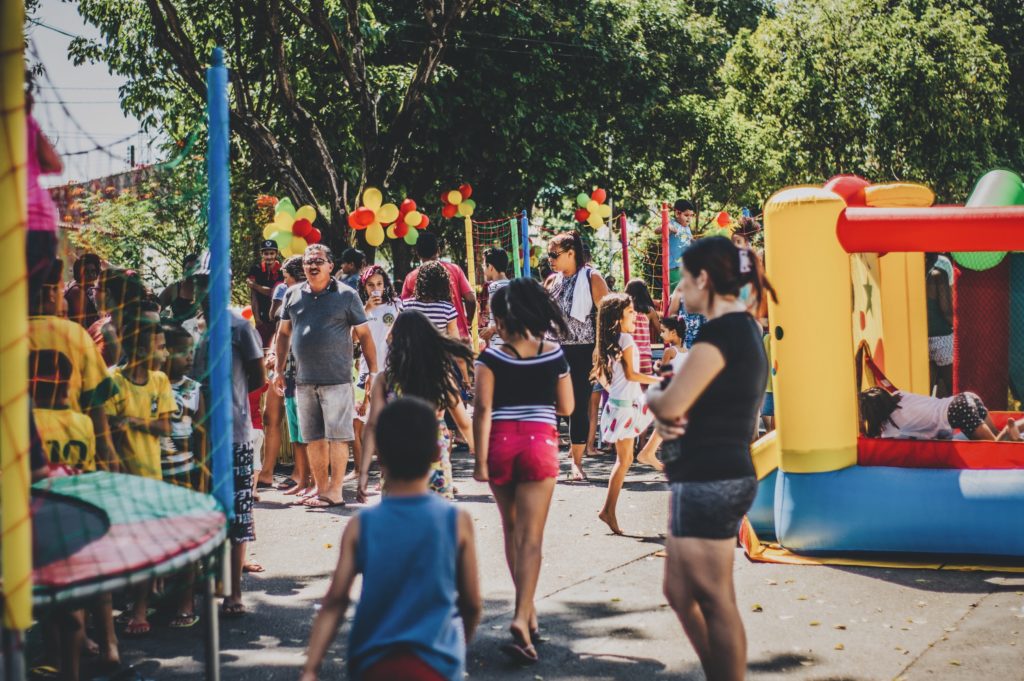 4. Children can mingle freely — Not all children are alike. Some are pretty outgoing, while some prefer staying quiet and aren't easily open to others. When these kids meet and play at the same time in the castles, they tend to laugh and mingle together. This gives even the introverts a chance to be open to other kids and they don't even realize the pleasant change that is happening so easily to them.
5. They are available in numerous variants — Bouncy castles are dedicated to kids' fun, and therefore these are available in all those attractive variants that kids love. If your child likes Doraemon, you can hire a castle with its theme. If your child is a huge fan of the Arabian Knights, you can get a bouncy castle with its theme too. You can actually sit and select what you want from a hundred variants and have the one that speaks to your child's fantasy, in your party.
6. They are a God-sent blessing for parents — Whether you are all alone managing twenty kids at a children's party at your home, or there are their parents attending the event too, a bouncy castle proves to be a blessing in disguise for all of you. You obviously couldn't organize a game that can run for hours and even keep the kids hooked to it all the while! Even all those parents wouldn't attend a party just to look after the running kids. Thus, this bouncy castle not only eases your work of entertaining the kids but also for your adult guests. Now you can have a relaxed chat time with their parents too, while these little munchkins can run a riot inside the castle. 
After reading all the above factors, we are sure you are searching for the contact number of your nearest bouncy castle provider and enhancing the fun factor in your next children's party!