Travel ignites your soul with a spark of everlasting memories. The world has so much beauty beyond the boundaries you can see that is left for you to explore and learn. Life is worth living when you take the chances to travel to these places and soak in their beauty. Living a fulfilling life always starts at home. Having a comfortable home with a beautiful family to get back to makes you feel warm and happy. Having the chance to travel the nooks and corners of this world with your family is a blissful adventure of its own. Here are seven reasons why traveling with your family can be an exciting opportunity.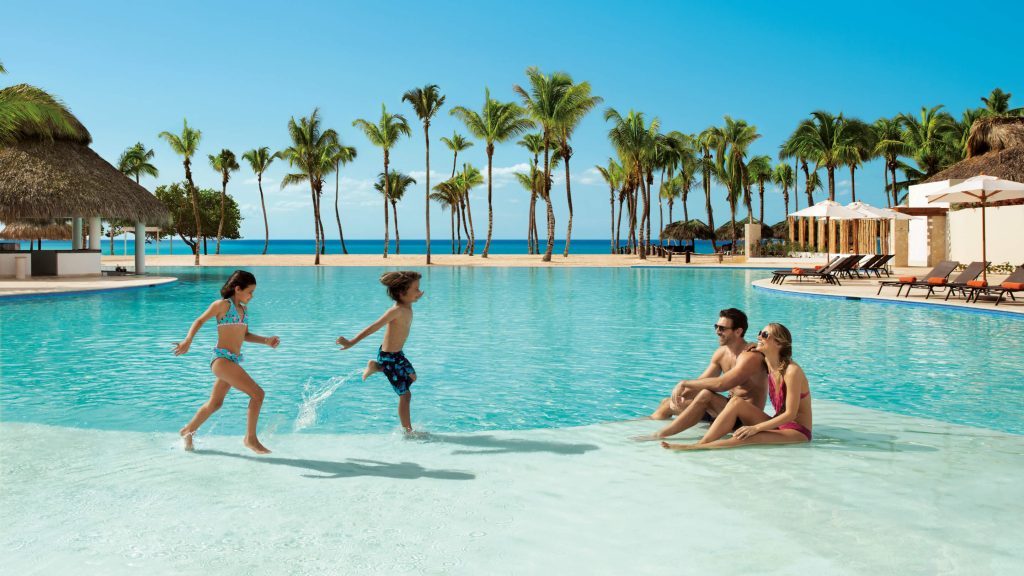 Source
 1. It would be a great way to break free from the routine, stress, and monotony of your everyday lives: We all love to live in the vacation bubble filled with fun, laughter, and relaxing bliss. And this would feel much more amazing when spent with the family. Most of the times, we end up dealing with everyday problems at school, work, and even at home. The stress of our everyday activities leaves us tired and drained out by the end of the day. But a family vacation can be a time to relax and break free from the problems of our everyday lives. Rather we can enjoy time with our loved ones in a faraway land, and explore the mysteries of the place. A gorgeous destination and the people you love the most by your side – It is the recipe to an ideal vacation.
2. It could be a great chance to catch up and connect: Sharing pleasantries at the dining table alone cannot be enough to know about each other in a family. When family vacations together, they get the chance to connect. They can share their ups, downs, and learnings and the various things happenings in their lives. Talking could help connect and know more about each other and their lives. It could give you a chance to discuss and share your feelings and opinions about various things other than just everyday conversations. These conversations can help you bond with each other. These memories would reflect in the future when you live away from your family.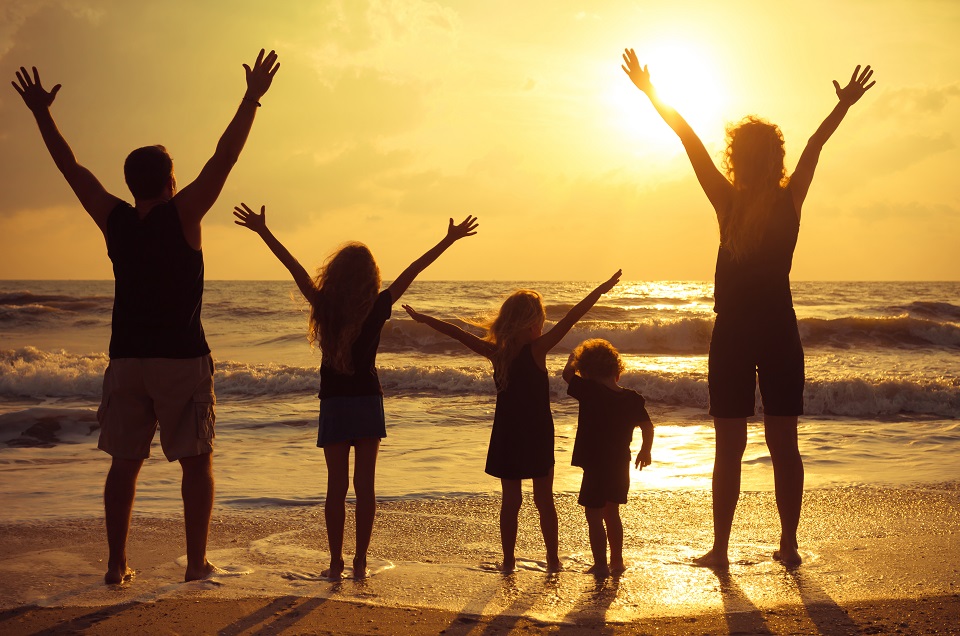 3. It can help experience new places, cultures, and adventures together: Life is an adventure of its own and sailing through it with your family by your side can be amazing. Travel takes you to new places and introduces you to new cultures and beliefs. And as a family experiencing these can help build a good outlook of the world. You can experiment with something new together and understand how each of you responds to the experience. Maps like the one you can find in amazon can help you to plan your trip easily.
You can learn, enjoy, and create memories in a new place together and build as a family. These experiences could bring you closer, help you share more or know more about the other person than before. It could bring out the wild and adventurous sides in all of you to cherish and embrace all your lives.
4. It can weave beautiful memories that will brim your life with love: Traveling with your family is a personal experience. It is intimate and cozy, and the memories you create during these trips will stay with you for as long as you live. The places and the people you explored them with become a part of you and stay with you forever. Creating these memories could pave the way to some nostalgic revisiting to these moments in the future. These moments will give you a taste of home every time you think of them and fill you with happiness and joy. You also get to know your family better while you create these memories together. These memories could be about wandering in a strange city or experiencing the craziest cuisine. Every good and bad during your travel will weave a beautiful story around your experience with your family.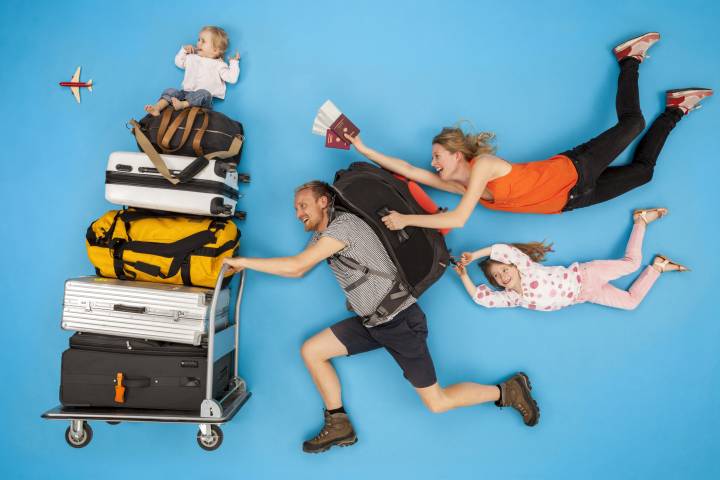 5. It can help build problem-solving and adaptability skills together as a family: There are various skills that we need to build as a family. Planning and going on a vacation is quite an intense drill that can help teach children the value of planning, time, money. You can also teach them skills like problem-solving and how to adapt to different situations and surroundings. You can learn these together during your vacation at different times. These experiences could help build great life skills that will last a lifetime with the family.
6. It can help you return home with a new perspective and a positive outlook: Traveling together with your family is a unique experience that can help you feel rejuvenated and energized to take the year ahead. It helps you clear your mind, relax and rethink your goals, and priorities to ensure you are living your life to the fullest. Sometimes a problem you had left before you went for the trip could seem more clear, and with fresh thought, you could find a simple solution. Traveling with your family can give you an optimistic outlook, and also increase your patience and tolerance towards people in general.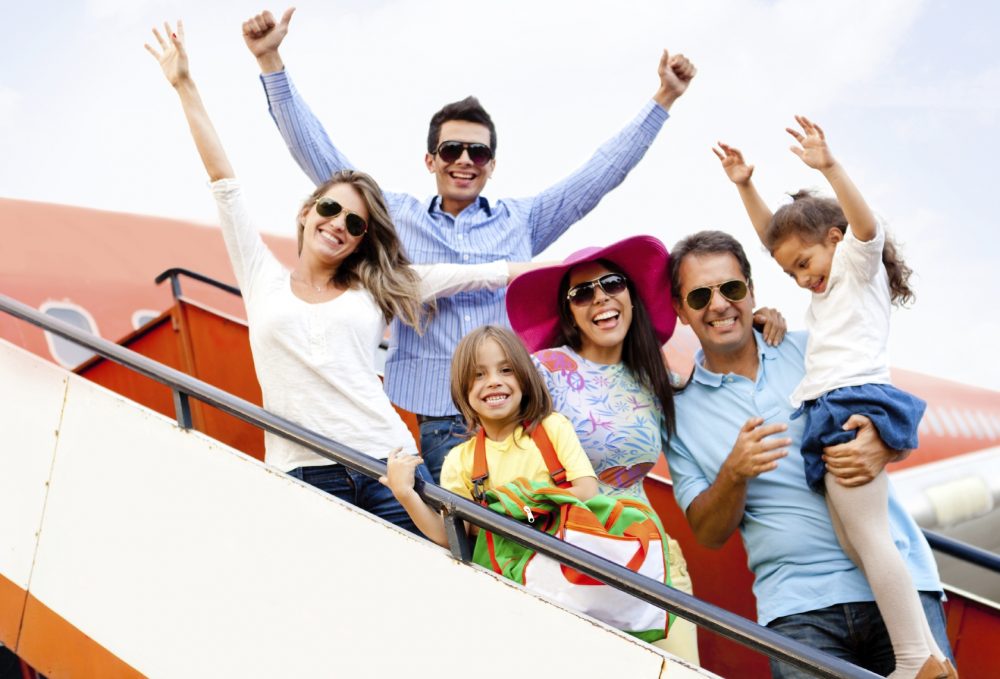 7. You can enjoy a chance to soak in the beauty of the world within a good budget: While there are tons of reasons that make travelling with your family wonderful, there are some practical reasons that would make the trip budget-friendly too. Travelling with family can introduce you to new discounts, save money through cashback, coupons. Several times discounts on rooms are possible if you have your family with you. These discounts are especially applicable off-season when hotels would love to offer multiple rooms together at discounted rates. This way, you can enjoy a budget-friendly vacation with your family.
Taking some time off routine to enjoy a lovely vacation with your family can be good for you to grow and build together. It can bring your family closer and help you create an unforgettable memory.