The construction industry has grown, and with technological intervention, the processes have become faster. Various tools make construction work quicker and easier. One such tool that we will be exploring here is the air nail guns. It was first introduced in 1950 to fasten the construction works and floor sheeting. The operator of an air nail gun can nail 40 – 60 nails per minute.
Air nail guns use air pressure that creates an intense force that drives nails into wood, metal, concrete, and few other rigid materials. The compressed air causes the fastener to forcefully shoot nails into the wood or any object which you are nailing.
Nail Magazine Configuration for Air Nail Gun
The air nails are equipped with magazines in the form of a coil cartridge or stick cartridge; the coil cartridge can hold small rolls of rolls up to 350 nails, which are held by plastic or wire. Another type of cartridge that you can find is the stuck cartridge, which can hold long strips have 20-100 nails. It looks similar to that of the stick of stapler.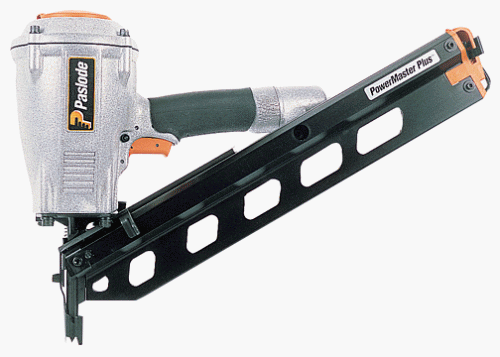 Uses of Air Nail Gun? 
If you are planning to use the air nail gun, you must first choose the air nail gun, which matches your project requirement. The type will vary, here are the different types of nailers for air nail guns: 
Framing Nailers

– It is used for large projects like building decks

Finishing Nailers

– these are lighter than the others and are used as assembling furniture.

Roofing Nailers

– These are used for fitting the shingles

Flooring Nailers

– As evident from the name, these nailers are used for installing hardwood floorings.

Palm Nailers

– These are smaller in size; it can drive individual nails into tight spaces.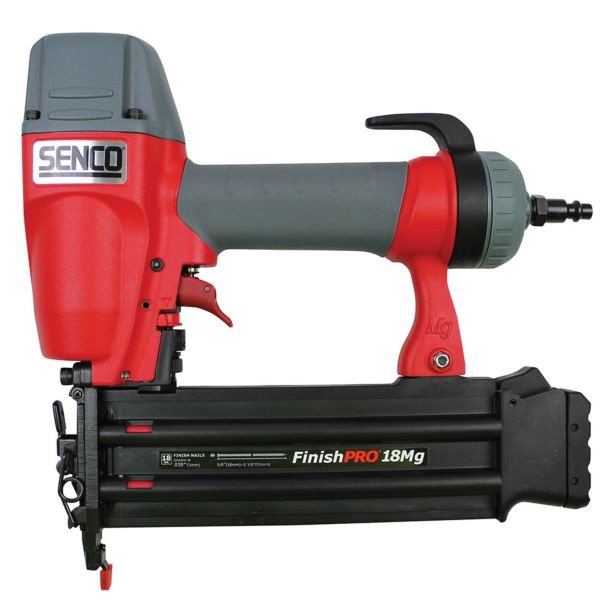 How to Diagnose If There Is A Problem With The Air Nail Gun?
When it comes to a heavily used air nail gun, which drives hundreds of nails on the worksite, we can see many moving parts in an air nail gun, now these are mechanical parts and can get damaged over some time. These nail guns are tough and strong when it comes to function; even these machines need proper service and maintenance to work efficiently.
The air nailers break down over larger time for normal wear. Symptoms due to Low air pressure can cause:
If you notice abnormal sound while using the gun 

The driver doesn't fall back in place after using it

The nails are not getting sunk properly
The wood or the surface on which you are using the nail gets split 
Symptoms Due to High Air Pressure Can Cause:
Leakage of air

Damaged part
Now you what can be the probable cause of the problem while nailing. The best way to overcome this is to avoid such issues.
Safety Measure While Using an Air Nail Gun
While using an air nail gun, one has to follow certain safety measures, ignoring the same can be accidental.
Make sure that you thoroughly read the manual before using an air nail gun. 

Don't forget to wear safety glasses and earplugs for additional protection. 

If you need to clear a jammed nail, make sure that you discount the gun. 
Conclusion
An air nail gun is the best alternative way to a usual nail and hammer combination; instead of accurately holding the nails and hammering them, one can use an air nail gun that makes your task easier. By following the information, we have put forward one can decide and buy the best air nail guns in the market.