With drawers, bathtubs, and cabinets all posing a threat at any point in time, the bathroom is a potential minefield for little ones. Childproofing makeovers require a keen precursory assessment of what bath safety products are to be deemed necessities.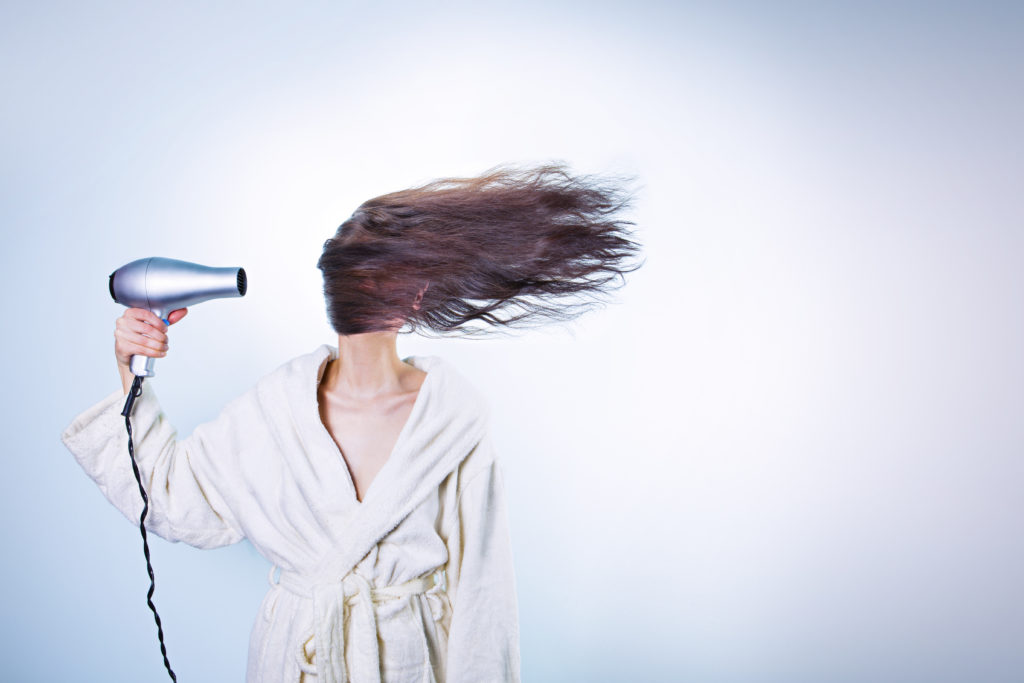 SOME MUST-HAVE BATHROOM SAFETY EQUIPMENT
Faucet Covers and Bath Mats
With their spontaneous curiosity, little ones find it difficult to keep their hands to themselves or their bodies in stillness. Injuries may result from their unending tingling with faucets and uneasiness about staying still. However, covering faucets and drain plugs with washcloths or sleek plastic covers minimizes your child's exposure to injury risks. Also, using suction cup bath mats in place of bath seats can help you keep your little one's movement in check as he/she is being bathed.
Grip Bars
Although little ones don't really deem bath time happy hours, they still get all excited and go skipping around. A slippery surface like the bathtub can be unforgiving to the children's feral air. To prevent any accident that may occur when your child is getting in or getting out of the bathtub, it is advisable to install some good grip bars on the either sides of the bathtub.
Shampoo Shower Bathing Cap
Shampoo showers are no doubt one of the most demanding aspects of bathing children, as the children's eyes and ears must be protected from shampoo and water. The shampoo shower bathing caps are tenacious in preventing water and shampoo spillage from entering the child's eyes and ears during shampoo showers.
Shower Valves
Shower valves allow for regulation of water flow and temperature, supplying the shower system the power it needs for operation. Undoubtedly, the control of water flow and temperature are key determinants of how good a showering experience is, so shower valves are of vital significance in a shower system. An unexpected blast of cold or hot water stream can result in thermal shock, causing falls and serious injuries, including scalds. By ensuring only a steady soothing stream of water escapes the shower's orifices, shower valves provide effective safeguards against thermal shock.

There are different models of shower valves that regulate water flow in various ways, and you should have a fair knowledge of them all before making a purchase:

Manual Shower Valve: This valve, which features a single regulation handle, is the oldest model, and is still a very popular household equipment. Since the water flow and temperature are controlled from one central handle, temperature adjustments are temporary and must be done anew each time the shower is turned on. Also, the manual shower valve has no capacity to even out temperature changes resulting from water circulation in other outlets in the home.
Pressure-Balance Shower Valve: It basically regulates water pressure levels. It is primarily designed for places where water flow is unstable.
Thermostatic Shower Valves: Designed with two or more handles that control water flow and temperature separately, thermostatic shower valves are the ideal bulwark against thermal shocks. They give users the ability to set a constant temperature for their shower's water supply, so a user need not re-adjust the temperature setting over again every time the shower gets turned off and on. In addition to a tenacious temperature control mechanism, most constant temperature shower valves come with an anti-scald device, providing an additional layer of protection against thermal shocks. In models that feature three handles (triple thermostatic valves), two handles are designed to regulate the flow of water through two different outlets, while one handle is dedicated to temperature control. You can also make a choice between valves with hidden working parts and those whose working parts are exposed. The valves with the hidden parts make for a crispy appearance, as the klutzy looking working parts are concealed behind the walls. However, for decorative purposes, some thermostatic shower valves are designed with exposed working parts.
Some Vital Bathroom Safety Tips
The above-mentioned bathroom safety equipment, on their own, are vital to your child's safety. Nevertheless, there is no close alternative to paying to stay 100 percent focused while bathing your kid. The following write-up offers advice on how to deal with two of the most notorious problems associated with bathing an angel face: Drowning and Scalds
Preventing Drowning
Top-heavy toddlers are very vulnerable to drowning. The major cause of death for children five years and under is drowning, as even a few centimeters of water is parlous enough to extinguish the flame of life out of a baby. Without splashing or squealing, a drowning child can quickly jerk to death within a few seconds. A minute is too long a time to leave your child inside the water unattended to. Given how delicate the situation is, it is crucial that you do not let the child move beyond your arms-length throughout the period spent in the bathroom. You should not overestimate the ability of a young one to look after another in a bathroom; these fragile ones should only be watched and attended to by adults who know how to handle emergencies. Also given the fragility of your young one, you need to have a better plan for handling phone calls and ringing doorbells when you're bathing your kid, then leaving the kin in the bathroom all alone. Before going into the bathroom, ensure that everything you need including towels, clean nappy, and clean clothes, is within reach and you won't be leaving the bathroom for any reason.
Preventing Scalds
Children have much thinner skin than grown ups, hence they're more vulnerable to skin burns and scalds. Whereas a safe adult's bath temperature can reach 42°C, a child's bathing water temperature is safe only when it measures between 37°C and 38°C, according to government regulations. It takes only a second for water at 60°C to wreck a full blown scald, but water at 50°C is a lot less lethal and leaves a scald only after some 5 minutes of exposure of skin to it. The temperature at 50°C is therefore considered the most optimum for hot water taps. Some buildings used by children institutions such as creches and nursing homes prefer a further reduced standard temperature at 45C. However, this standard temperature should only be put to use as the definition of the extreme. As a precautionary step, always run the cold water first before gradually warming it up with a stream of hot water. In the absence of a thermometer, use your hands to feel the temperature of the water. Always ensure the hot water is turned off tightly when not in use. If your shower system does not already have an anti-scald system, it is highly advisable to have one fixed by consulting a licensed plumber.
By having such bathroom safety equipment in place, along with some practical safety tips at the back of your mind, you're well equipped to ensure smooth sails and all smiles during bathroom moments with your kids.