Living in a tiny apartment does pose some challenges, especially if you have a family. If there's not enough room for your furniture, let alone your kids' countless toys, you need to reinvent your space. You'd be surprised by the number of space-saving ideas and creative options that will not only open up your small apartment but also make it adorably stylish.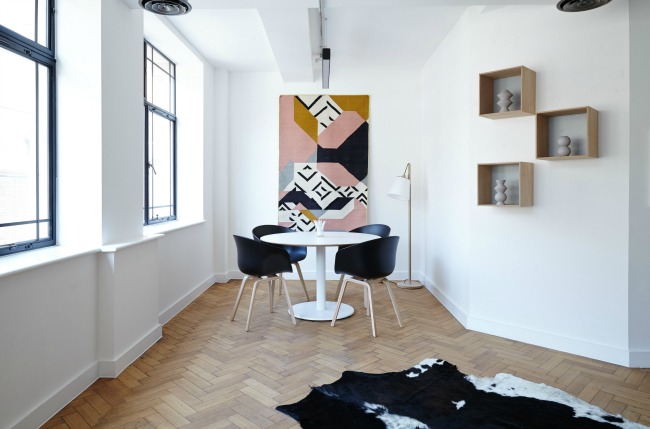 Brighten up
Colors and light are perhaps the two most important elements that can help you create an illusion of spaciousness in your tiny apartment. The right color palette in combination with plenty of light will help you create a more open, spacious and positive atmosphere in your small home. Neutral, subtle shades are typically the best choice for small apartments because they can create an illusion of spaciousness. They won't create an overwhelming effect that can take over your entire space. Furthermore, when illuminated by plenty of natural light, such a color scheme will look truly inviting and elegant.
Aside from maximizing sunlight in your home, you should also introduce multiple sources of light to your tiny apartment, using understated, light fixtures. You should introduce lamps to your dark corners to brighten them up and open up your home.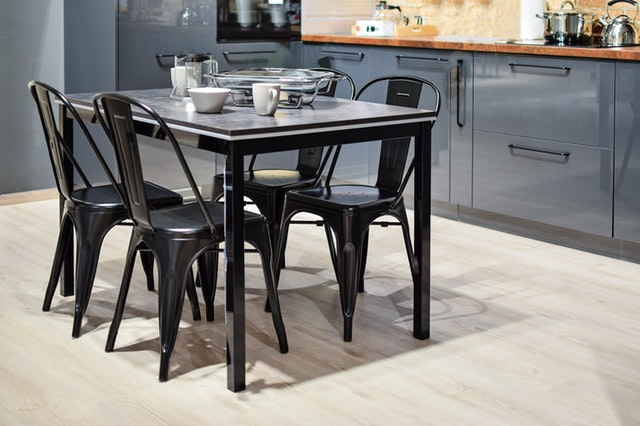 Use storage to your advantage
Small homes can greatly benefit from storage, especially if children rule your space. You should always find ways to introduce additional units that will help you use your space, both floors, and walls, to the fullest. While cubicles and baskets can be a great place for your kids' toys, large bookshelves can be used as room dividers for separating different zones within your tiny home. Built-in and floating shelves are also highly practical for a small apartment. Just remember – the more storage you have, the less valuable space you'll waste.
Design a functional kitchen
Since a kitchen is the heart of a home, it needs to be functional and practical. Your kitchen should include plenty of space-saving solutions, from storage units to kitchen appliances. If you want a kitchen island, you should use one with plenty of drawers and built-in shelves. As for your kitchen appliances, think of units that can be easily incorporated in your layout. For instance, a stylish and space-saving Bosch single wall oven can be integrated seamlessly into your kitchen design, leaving you a lot of free space for other elements. You can also place a microwave on top of it as a practical solution for your tiny kitchen. You don't have to sacrifice your kitchen's style either because these elements feature the forever-popular stainless steel finish.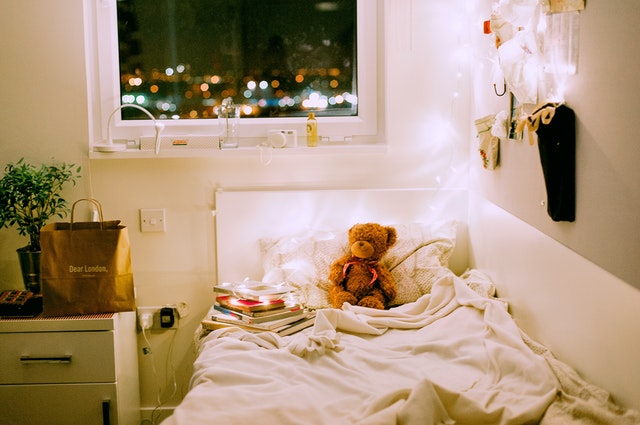 Utilize your space completely
To make the most of your space, you need to use the overlooked areas in your home. For instance, if you need a chic home office, you can place it under your stairs or in the corner of your living room. There are plenty of inspiring ideas that will provide you with a stimulating work area that's not limited by its size. If you're working from home so that you can keep an eye on your little ones, you probably know the importance of having your private space for work. It doesn't mean that you need to sacrifice your success just because you have a tiny apartment.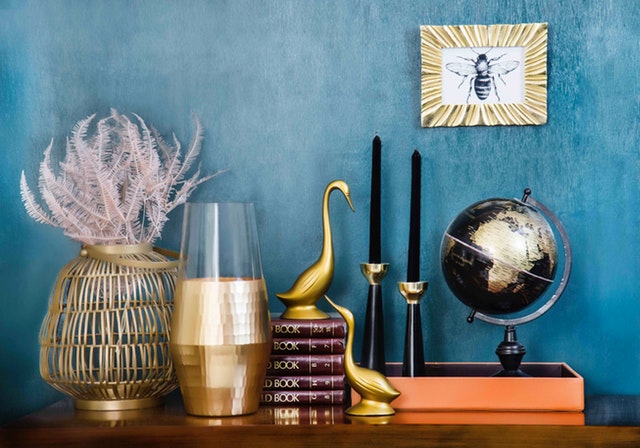 Pay attention to your decorative choices
Even your home décor can help you make your tiny apartment seem bigger and more open. In particular, mirrors are a great choice for creating an illusion of spaciousness in your home. These elements can visually extend your space while also reflecting light throughout your space. You can achieve a similar effect by incorporating glossy finishes and plenty of glass. Not only will this open up your apartment, but it will also elevate its style to a more glamorous level.
Keep it clean and clutter-free
One of the easiest ways to make your home look more spacious is to keep it squeaky clean and clutter-free. By keeping your surfaces clean and clear and removing unnecessary items, you'll remove visual clutter and create an atmosphere of openness and airiness in your apartment. This will have a great effect on your space because it won't seem cramped and stuffy.
A tiny apartment can be an enjoyable home for a family as long as you know how to make the most of it.