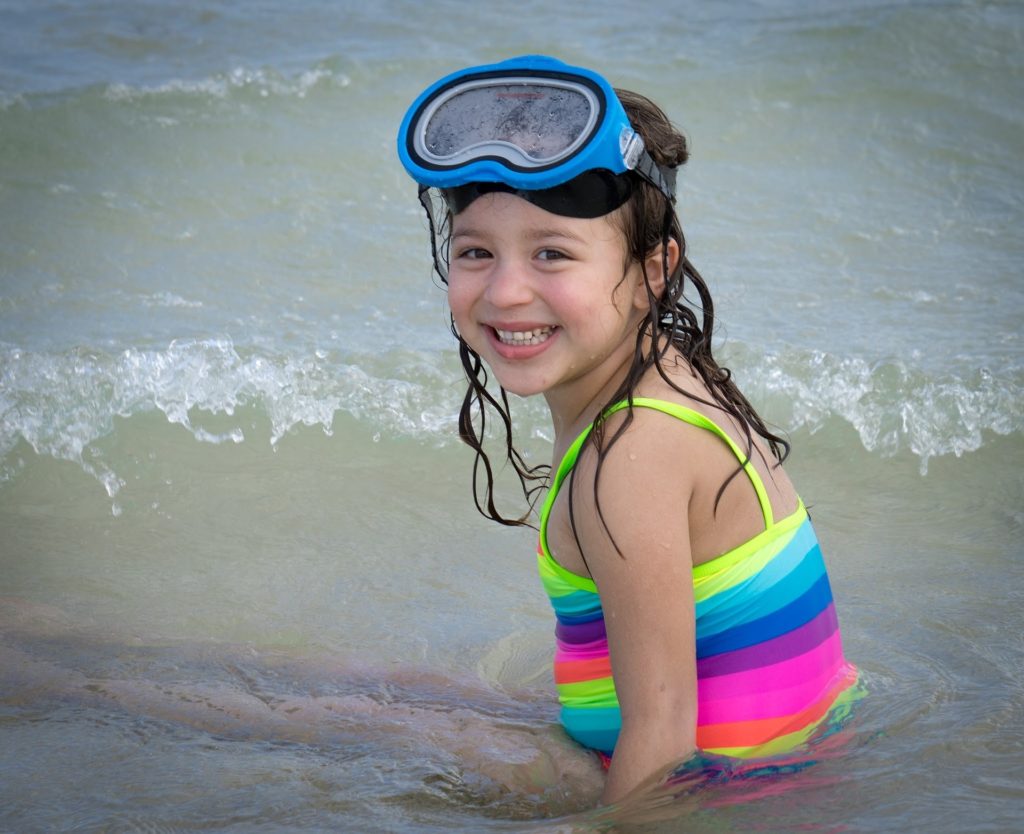 Traveling with your little ones comes with its perks and privileges. While there might be certain downsides if your kid is small, you can always engage with them in fun and interactive activities. All you need to do is stay "unplugged' and "actually' put in some efforts to bond with your child. In case you're muddled with the multitude of options- here are some fun activities your kids will love!
Snorkeling at the Grand Cayman Island
Located in Georgetown, Grand Cayman Island is one of the best places to travel with your kids. The island comes with a wide range of options for snorkeling, particularly in Stingray city. If your kid is fond of swimming or staying underwater, this is an excellent activity to try out with them. As they dive amidst the water, they'll get a chance to pet and swim with these stingrays. The waters are pretty safe as the river itself is quite shallow. Going by the ancient folklore, it is of immense good luck to kiss a stingray. Share this story with your little ones to get them even more excited about the trip.
In case you're looking for other shallow dives, try heading to the area which is perfect for the Junior Open Water Divers. These include the underwater USS Kittiwake and a completely sunken rescue ship from the Navy which is widely popular for recovering the space shuttle Challenger debris. If your kids are observant enough, they'll catch a glimpse of the blue iguanas while snorkeling around this area.  You can also try paddle-boarding or take a trip on the authentic pirate ships available in this location.
Scuba Diving at the Wakatobi Dive Resorts
This is yet another sport, that'll top the list of fun activities to try with your kids. But like the earlier option, this one too is particularly more ideal for those kids who enjoy swimming. Located in Indonesia, the Wakatobi Dive Resort is a private island monitored by the staff of the scuba center (6 -10 PM). So you can be assured our child's safety entirely in this spot. The dive site to is pretty shallow. So if your kids feel that they need bigger weights or if they encounter a sudden leg cramp- the staff members will get back to him and address his requirements right away.
Owing to the strong support system of the staff, this is a perfect diving site for the kids who have a hard time figuring out how long they'll be "actually' able to sustain the waters without getting hunger pangs or cold. This will help you move quickly and also turn out to be way better than constantly asking them if they're okay.
In addition to the diving service and boat reefs, this place also comes with every kind of delicacy you'll expect in Indonesia. So, whether its frogfish, leaf scorpionfish or any other macro critter- this place will have it all, in the best shapes, and the most vibrant shades.
Sightseeing at the Black Hills, South Dakota
If your child loves indulging in outdoor activities, this is one destination that they'd never miss. Located in South Dakota, Black Hills is one of the best historical places in the region. While several people visit the place to see the lofty mountains of Rushmore, this beautiful area also comes with other attractions and sites.
If you're traveling with your kid, they'd readily jump into the opportunity to dig mammoth bones and splash waters in the water parks. And that's not all! Once they head to Wind Cave, they'll be amazed at witnessing the beauty of the longest caves of the world.
In case you're looking to make things even more interactive, visit the Custer State Park. This area comes with every family-friendly activities. The most popular activity, however, is paddle boating on Lake Sylvan. Other than this, you can also try horseback riding, fishing or watch wildlife with your little ones.
After you're done with participating in these activities, take a short turn to the Wildlife Loop Road. Here, you'll encounter the huge begging burros along with a wide number of elks, deer, bison, mountain goats and many other animals. While Hill City will give you the chance to relive the history of the Old West with your little ones, visit Rapid City for embarking on an unforgettable wildlife safari. As you visit this spot, don't forget to take a selfie with the huge Aldabra Tortoise.
Visit the Walt Disney Amusement Park
Your trip with your kids will be truly incomplete unless you take a visit to an Amusement Park. And the Walt Disney Amusement Park, in Orlando, Florida is one of the best parks out here. A park is a great place for pleasing a massive crowd of kids. Sure, it'll be exhausting; but at the end of the day, when you look back to the things you've done, it'll surely make you smile. The park comes with something for kids of every age, and since they already know the characters, they'll love it even more.
In case your kid is small, take him for a boat ride and sing him cute, peppy Disney numbers. You can then take a tour of the homes of Mickey and Minnie. If your kid is big enough to enjoy coasters, take them to the Splash Mountain and Space Mountain coasters.
Take A Trip To London
If you want your kids to see a big European city, London is one of the best places to visit. If your kid is a young adult/teenager, they'll love hearing the ghoulish stories about the Tower of London. This is one of the oldest fortresses of Europe, and it comes with a wide range of infamous associations. It was believed that Queen Anne Boleyn was beheaded here, and right now, the place is still thought to be haunted. You can also visit the Buckingham Palace to give your kids a taste of history.
Final Thoughts
Try our ideas to enjoy your travel like never before. These fun activities with your kids will surely turn out to be rewarding!