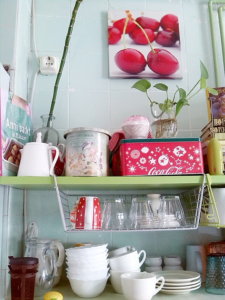 No matter where you live or how much space you think you have when you move in, you soon discover that you need more. We all need creative ways to be more organized and to be able to find what we want when we want it. Today we have listed some of the best, easiest, and cheapest ways to organize areas of your home.
Tips For A Well-Organized Home
· Rubber pen holder
Pick up a package of rubber pen holders at your local dollar store. They are self-adhesive. Place one in the inside of your refrigerator and pop in a Sharpie. You will always have a sharpie at hand to mark leftovers, circle dates or even make notes like "put me back when finished" boldly printed on the milk carton.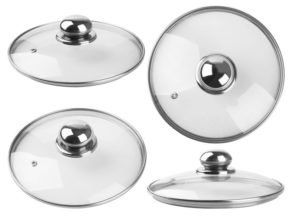 · Magazine rack – lid holder
Lids are always a problem. Finding the right lid for the pot, pan, or bowl you are using is often frustrating. Instead, buy a cheap, wire, magazine rack and install it on the inside wall of your cabinet. It easily holds lids and they can be sorted by size and easily found.
· Use clothing labels
Especially if you have twins, you will appreciate using clothing labels on your kids' clothes. They provide an easy solution to the never ending fight – is that my sweater you're wearing?!
·  Tension rod – spray bottle holder
A tension rod (for curtains) is an easy fix for that mass of spray bottles under the sink. Simply pop one in and you have an instant rack to hang spray bottles and get them off the floor of the cabinet.
The sides of your cabinets are the perfect place to hang pots and pans with heavy duty command hooks (peel and stick). Hang large items first, then fit in other sizes. This gives you an entire cabinet to use in your kitchen.
· Magazine file
These are the perfect size to use as storage for your foil, plastic wrap, and baggies. Also use one to organize your blow dryer, curling iron or straightener and product.
·  Pipe cleaners
Buy a package of pipe cleaners at your local craft store. Wrap a couple on the ends of clothes hangers to keep loose tops, scoop necks, and tiny straps on the hanger.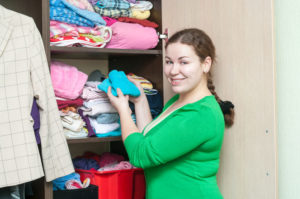 ·  Follow the 5-minute rule
After your room has been organized, test the 5-minute rule. When a person enters to tidy the area, it should only take 5 minutes. If you fail, the problem might be over-organization. Sometimes you have to de-clutter the de-clutter.
· Behind the door hanging shelves
These are inexpensive and they simply hang over the back of a door. They are perfect for the laundry room. Place cleaning supplies, and storage supplies in the bins. This frees up a lot of space for work areas and keeps the room looking neat and clean.
It is important to note that organizing your home is as much a change in thought as a change in supplies. You must commit to putting something away when you get something else out. You must change the ways you look at things. Can you use something for storage and declutter an area? If you can, will you commit to doing it? If you can make those changes then your organization efforts will pay off. There are thousands of ideas on repurposing items to create a lovely living space. It is up to you to find them and use them.