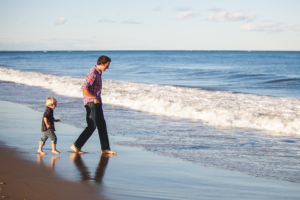 As a society, we spend a lot of time trying to raise successful, well-rounded, and socially acceptable kids. We are so focused on squeezing everything into their calendar that we sometimes do not leave room for just being a happy kid.
The key is a balance. Yes, we have a responsibility to prepare our children for a bright future. But we also have a responsibility to honor the fact that they are children and much of how they mature, grow, and develop comes from natural interaction, normal curiosity, and trial and error.
The following tips will help you achieve the balance your child needs to be healthy and happy. Whether you are working on improving your kid's diet, or are planning a family vacation, take a look at what we have prepared. Some of these tips seem almost too basic, please give them the thought they deserve. These puzzle pieces all fit snugly together to create the canvas that is your child's life.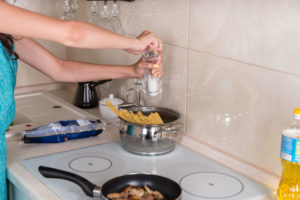 Primary tips (Often Overlooked)
1.  Eating on schedule
Do you remember when your mother was in charge of the meals? You had breakfast before you left for school, a healthy lunch, a snack when you returned home from school, and dinner promptly at 6:00 PM. These habits were routine and you did not dare break them. Your mom had it right. Kids need continual and regular fuel. Getting too hungry causes them to become moody and short-tempered and to lose their focus. In order for people to maintain a level mood, they cannot allow themselves periods of time where they go too long without fuel.
2.  Create healthy sleep habits
People are different. They have different requirements for rest and sometimes it is difficult to sleep. But we must create an environment that encourages normal sleep times and rest periods. An overtired child is an unhappy child. This is why you see kids having meltdowns when they are at amusement parks, zoos and even at their own birthday parties.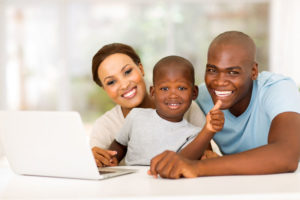 3.  If Mom is not happy, no-one is happy
This sounds like an old (and bad) joke. But the truth is, it is backed by science. Unhappy parents create a stress in the family and an uneven playing field. To put it bluntly, kids need the stability of their parental foundation. When a child senses there is something wrong with a parent, it reduces the impact parenting has on them. In essence, it makes you a less effective parent. So, if there are issues in the home, you must deal with them.
4.  Teach kids to make choices
This is not a "let them decide and suffer the consequences" thing. Create positive options and allow your child to choose what he or she wants to do. This gives them a sense of self-respect and tells them that their voice and their choices are important.
Making the right choices early on will teach them how to handle both positive and negative results of their actions. That way, once they are adults, they will handle the decision-making process more easily. There will be many important decisions such as getting a loan online or buying a house – and that's when
5.  Set limits and stick with them
Children need limits. They need parental guidance. This lets them feel safe and as if someone "in charge" has everything under control. This does not mean they like the limits. It simply means they need them.
Parents often make the mistake of giving up their power to their children. They want to be friends with them. They want them to never feel the sting of failure or rejection. But the job of being a parent is not a popularity contest. It is your responsibility to teach your child that when they are given responsibilities in life, it is up to them to carry them out. They must know their core values. Honesty, maturity, dependability, and morality are taught. These attributes are not born in us. Train your child to be the kind of adult that you would be proud to know.