Banff is a small town with a population of only 5,500 people. However, it is an important tourist destination as it has a lot of family-friendly activities for everyone to enjoy the outdoors.
Banff is a great place for family activities because it has many attractions to offer both adults and children. There are also activities that have been specially designed for families on holiday in Banff, so there is something to suit everyone's taste. Visitors can enjoy themselves outdoors or indoors by going on one of the many tours or taking part in some winter sports such as skiing and snowboarding.
Today we will explore some of the many family-friendly things to do in Banff. You may end up seeing how much fun your family is having and ultimately start your own search for Banff homes for sale.
Hit the Slopes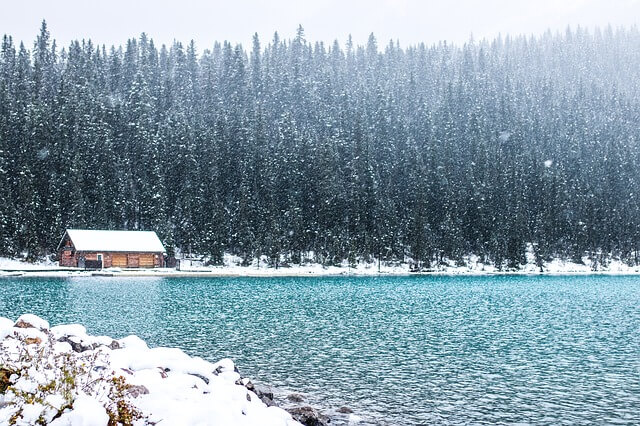 Canada's Rocky Mountains are full of adventures for families. Banff National Park lies among these mountains and is known for its excellent skiing. The town of Banff lies within the park, and has most amenities you need – including ski resorts! There are four resorts in close proximity to each other that offer excellent skiing with lots of opportunities for beginners to experts alike.
The slopes are spread across two mountain ranges that are separated by a valley that cuts through the town of Banff – Mount Rundle on one side and Mount Norquay on the other.
The ski season in Banff runs from November to April every year. The best time for skiing is December to March when fresh snow has fallen and temperatures are colder. It's best to come in January or February as those months have the most snowfall and it's much less busy than January or February when the snowfall is greatest.
Banff is one of the world's best-known ski areas. It's also a vacation hotspot for people from all over the globe.
Go Hiking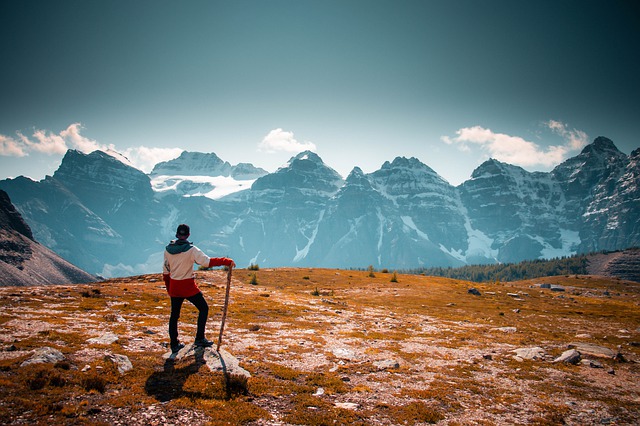 Situated in the Canadian Rockies, Banff has hiking trails for all skill levels. The family can enjoy a day of hiking together and even enjoy the scenic views of the mountains.
One of the most popular hikes is Sulphur Mountain, which offers spectacular views of the town and many other peaks including Mount Rundle, Mount Norquay, Cascade Mountain, and Lake Louise. This beautiful trail takes about 2 hours to complete and has an elevation gain of 727m (2,400 ft).
The Lake Minnewanka hike takes 2-3 hours round trip and has an elevation gain of 556 m (1,821 ft). You can see views overlooking Lake Minnewanka as well as Bow River Valley and the Goat Range.
Hiking with the family is a great way to spend quality time together, it's also an opportunity to learn new things from each other as you explore trails and surroundings. It's a good idea to plan ahead by visiting the Banff National Park website or their social media pages for information about the best times to hike as well as what you will need to bring on your trip!
Horseback Riding in the Park
Banff National Park, which is situated in the Rocky Mountains, has some of the most beautiful views and outdoor activities in all of Canada. One popular activity to do while visiting Banff is to go horseback riding with your family. The Banff Stables offer guided rides along the Bow River where visitors can admire breathtaking views.
Swim at the Banff Upper Hot Springs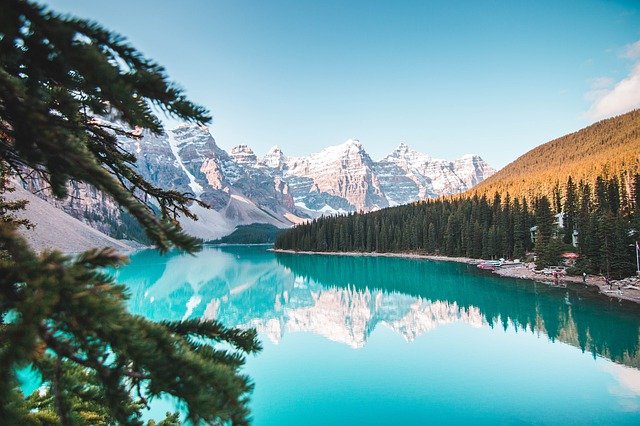 The Banff Upper Hot Springs is located in the Banff National Park, Alberta, Canada. It is a natural hot spring pool where visitors can swim at their own risk.
The water temperature of the Upper Hot Springs ranges from 32 to 43 degrees Celsius (90 to 110 degrees Fahrenheit). The water flow is not strong and it is not recommended for people who are pregnant or those with heart conditions to go swimming in the Upper Hot Springs.
Visitors should be aware that there is no lifeguard on duty and that the pool has no barriers to prevent people from falling in.