As most women know, jewelry is essential for a complete outfit. Having the right jewelry will tie in the whole outfit and it will just give you a more polished look. When you pick the wrong jewelry unfortunately it will make your outfit seem tacky and clumsy. It can also turn your professional attire unprofessional with is something that you don't want. That is why you have to make sure that you learn how to accessorize with your outfits. Learn how to take enough time planning out an outfit as well as your jewelry that will pair well with the outfit.
Start With Choosing A Color Scheme
One of the best and simplest ways you can ensure that you are choosing the right jewelry is to pair it with the color scheme. Use the color of your outfits to find the jewelry that will create a harmonious visual effect. Along with the color schemes you should also think about the hue of the jewelry. If you have an outfit that has more mutter tones the jewelry that has similar hoes will go perfect with the outfit. You can also choose your accessories based on what time of the year it is. For instance, a necklace and cute glasses are perfect summer accessories.
Complement Your Neckline
Another thing that you should keep in mind is your neckline. Your goal should be that you don't overshadow the outfit or that your jewelry doesn't overshadow the outfit. Pairing the wrong jewelry with the wrong neckline will create an outfit that classes. When you don't choose the right things, you will have an outfit that is in dissonance and your outfit will look tacky. A rule of thumb is that your jewelry should be about a few inches from where your neckline starts. If you want to wear a neckline that is longer or is larger, make sure that you are pairing it with a top that is simple. The more skin that you are showing in the neckline the complex jewelry you can choose to pair.
Define Your Style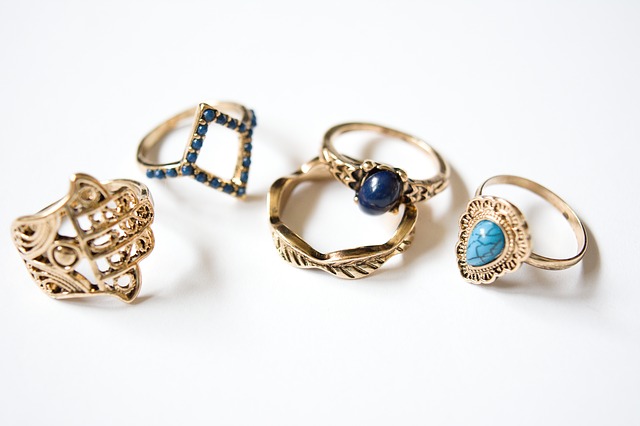 Your clothing style will in most cases define the jewelry that you will go for. If there is a certain aesthetic that you like, you should choose jewelry that will match with it, it will make it a lot easier. If you like to dress edgier, you can choose jewelry that will be metal or bold. But if you want to have some fun you can also mix some styles and you will create a unique look that represents you. On the other hand, you can go for a more sophisticated simple look and go for safe pieces that look amazing no matter what. If you are not comfortable experimenting with different styles, you can always go a safe route and go with simple dainty jewelry.
Keep Your Skin Tone in Mind
Something that not a lot of people think about is how their jewelry matches their skin tones. Everybody has colors that just don't look good on them and it is something that you have to workaround. If pink washes you out, strive away for rose gold jewelry. If you have a cooler skin tone you will look good in gold, white gold as well as silver, but when it comes to jewelry, you can look amazing in purple, blue as well as red. On the other hand, if you have a warm skin tone, you will look better in gold as well as gems that are orange, yellow as well as greens. While natural skin tones will pair both with gold and silver as well as most gemstone colors. But this doesn't mean that you are forbidden from wearing those colors. Always choose things that make you feel amazing. But when you are putting on your jewelry, you have to ensure that it is clean so its true colors are showing, no one wants to have a necklace that is gold but also green at the same time. That is why you need to make sure that you have a personal ultrasonic cleaner to ensure your jewelry is clean at all times. 
Try How to Layer the Pieces
One of the most popular ways you can make your jewelry go amazing with your outfits is simply by layering it. There is nothing more fun than mixing different lengths and textures to make your outfit even cuter than it already is. A great way you can spice up your everyday look is by adding a gemstone in between two simple chains. You can do that with rings, necklaces as well as bracelets. Have fun and try different placements as well as shapes and colors. But something that a lot of people forget is that you can also do that with earrings.
Mastering painting your jewelry to your clothes is something that you should do. Choosing the right jewelry will not only accent your features but will also show off your unique style.