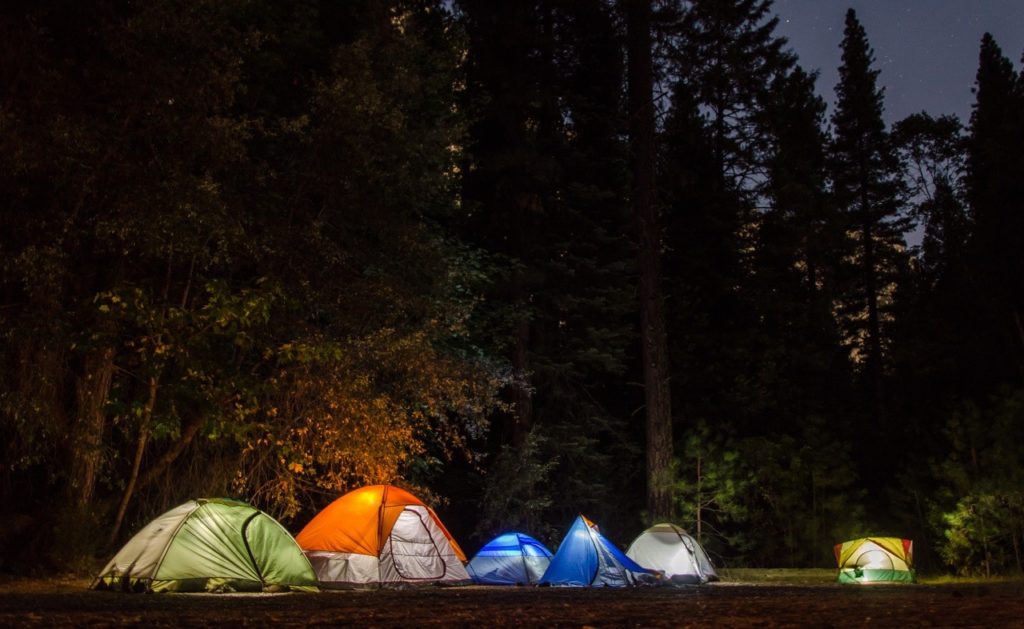 Camping trips can be fun for the whole family. You'll get to spend quality time with your family away from the temptation of gadgets, and you can refresh by surrounding yourself with nature.
Before you go, make sure that you prepare for the entire trip especially if you're bringing kids with you. Kids require more things to make them comfortable particularly if they're not used to sleeping outside, or it's their first time to go on a camping trip.
Here are some tips that can help you prepare for your camping trip. It will help you deal with your kids before the actual trip, and it'll provide ideas for the things that you'll need to bring for your whole family.
Before the trip
Your trip will be fun and hassle-free if you plan. If it's your kids' first time to go camping, these tips will help prepare them before you go camping.
Do a test run
If your kids are going camping for the first time, it's better for them to get the general idea of what's going to happen when you go camping. Some kids might get scared while you're out there, and the rest of your family can't enjoy the camping trip.
You can set up a tent in your backyard, and let the kids try it out. They can experience what it's like to sleep in a tent outdoors before going on the actual trip.
Eat outside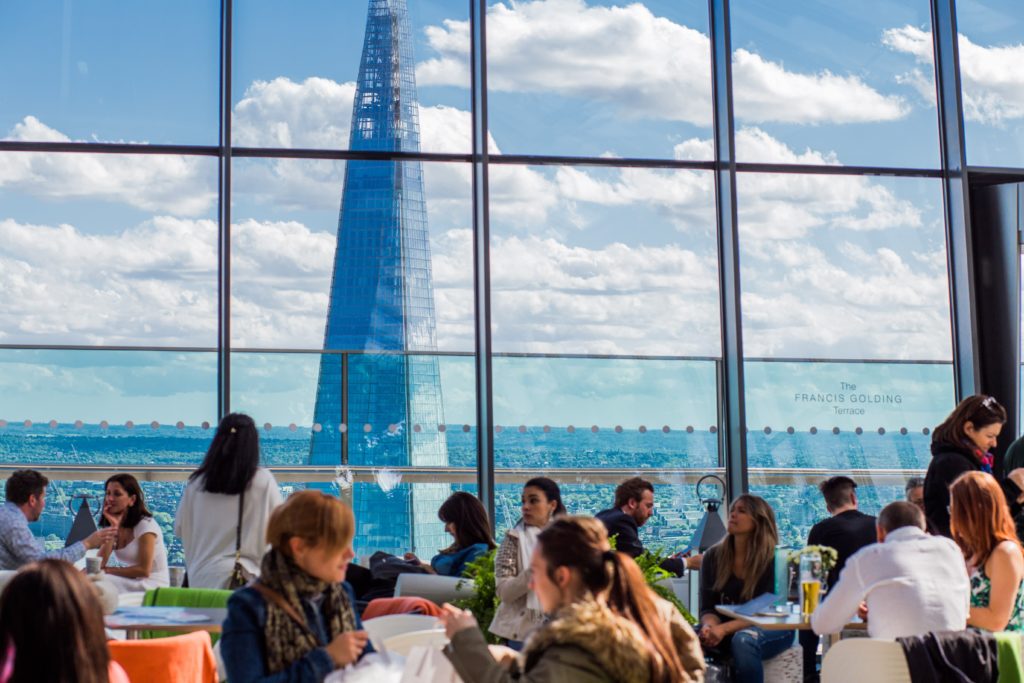 Your kids are used to eating most of the time indoors, and they might find it hard to adjust when you go camping outdoors. To prepare them for the trip, pack a picnic basket and take your family on a picnic. It will help them get used to the idea of eating outside, so you won't have any difficulties on your actual camping trip.
Encourage your kids
Let them see that you're also excited about the trip. Your attitude will affect your kids' mood about your camping trip. You can also let them help you pack the things that you'll need, or they can pack their stuff for the trip. You can supervise to ensure that they don't bring additional gear.
Bring friends
Your kids might enjoy the camping trip more if they get to experience it with their friends. Kids might not want to keep interacting with adults for the whole trip and get bored later on. Bringing friends can add enjoyment to the trip.
Camping Gear to Bring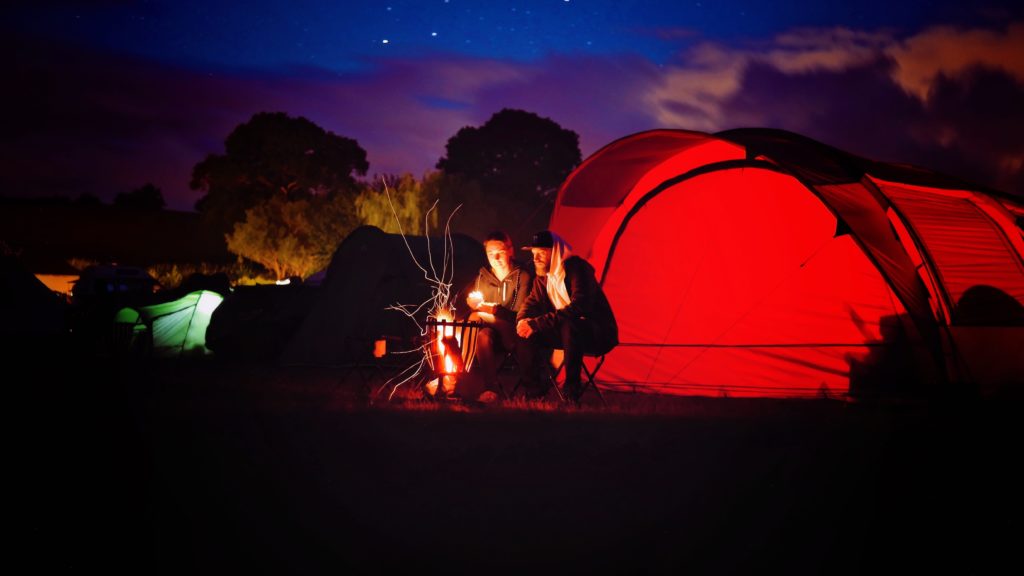 Your kids will enjoy the camping trip if you bring the right camping gear for the whole family. Make sure to carry the essentials for a hassle-free camping experience.
Flashlights
Your kids might get scared at night because they aren't used to the semi-darkness. Bring flashlights or headlamps to provide light for them. Princeton Tec offers long-lasting flashlights which are comfortable to wear or carry, making it a convenient choice for camping.
Tent
Bringing a tent for your camping trip is essential. Tents may not be as comfortable as your house, but it can protect you and your family. REI sells a tent that is perfect for camping. It has a divider which offers you privacy, or if you want to sleep away from your kids.
Sleeping Bag
It's essential to bring a sleeping bag to bring comfort to your family as you sleep. A comfortable sleeping bag is particularly useful if you spent the day doing tiring physical activities with your kids. Big Agnes has a sleeping bag which includes an integrated pad sleeve to protect you from the cold ground as you sleep.
Storage System
You can't just throw everything in the car and go. You need to organize your things to make sure that you don't leave anything behind. You can buy a storage system from Mountainsmith which features color-coded cubes to help you hold your gear.
Backpack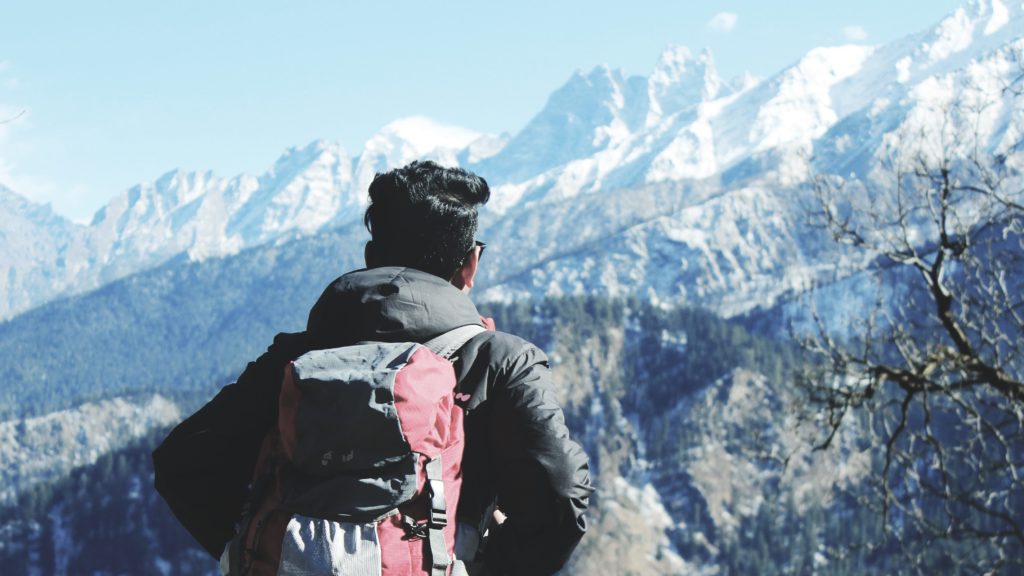 If your kid wants to bring their own stuff, they can put their things in a bag which they'll carry themselves. It will teach them responsibility and independence. Camelbak offers an excellent pack which is big enough for your kids to bring.
Footwear
It's nice to bring your kids for hiking when you go camping. In case you encounter rainy weather, and muddy trails, Hiking Boots and other types of boots can help keep you and your kids dry. Grab an excellent pair of boots at Aussie Disposals.
Takeaway
Camping can be an excellent bonding experience for the whole family. It's best if you prepare ahead of time for your camping trip. You can let your kids get used to sleeping outside and eating outdoors as well.
Show enthusiasm so that your kids will be encouraged to go on the trip. Consider bringing some of your kids' friends to make the experience more enjoyable for them.
For your camping gear, make sure to choose the best fit for your family. Be organized in preparing the things that you'll bring, and make sure that you have the right size of tents and sleeping bags for your family.
Author Bio:
Leslie Wyman as a full-time mother and an avid blogger. She loves taking her kids on short trips during the weekends. She shares their experiences on her blogs. On her free time, Leslie goes to the gym with her friends.