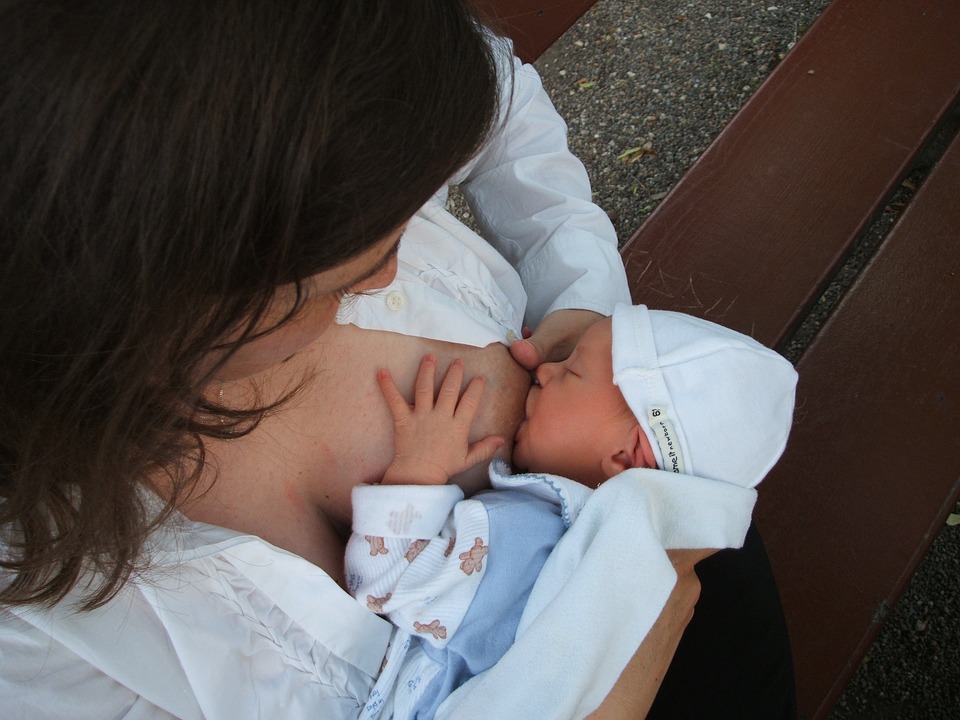 Breastfeeding is considered by many OB-GYNs, health organizations, and advocacy groups to be the best way to feed your baby and encourage bonding. Mothers describe it as an incredible experience, especially when their babies first latch onto the breast and start to feed. For many moms, the romance of breastfeeding soon ends, as it is time-consuming, tiring, and painful.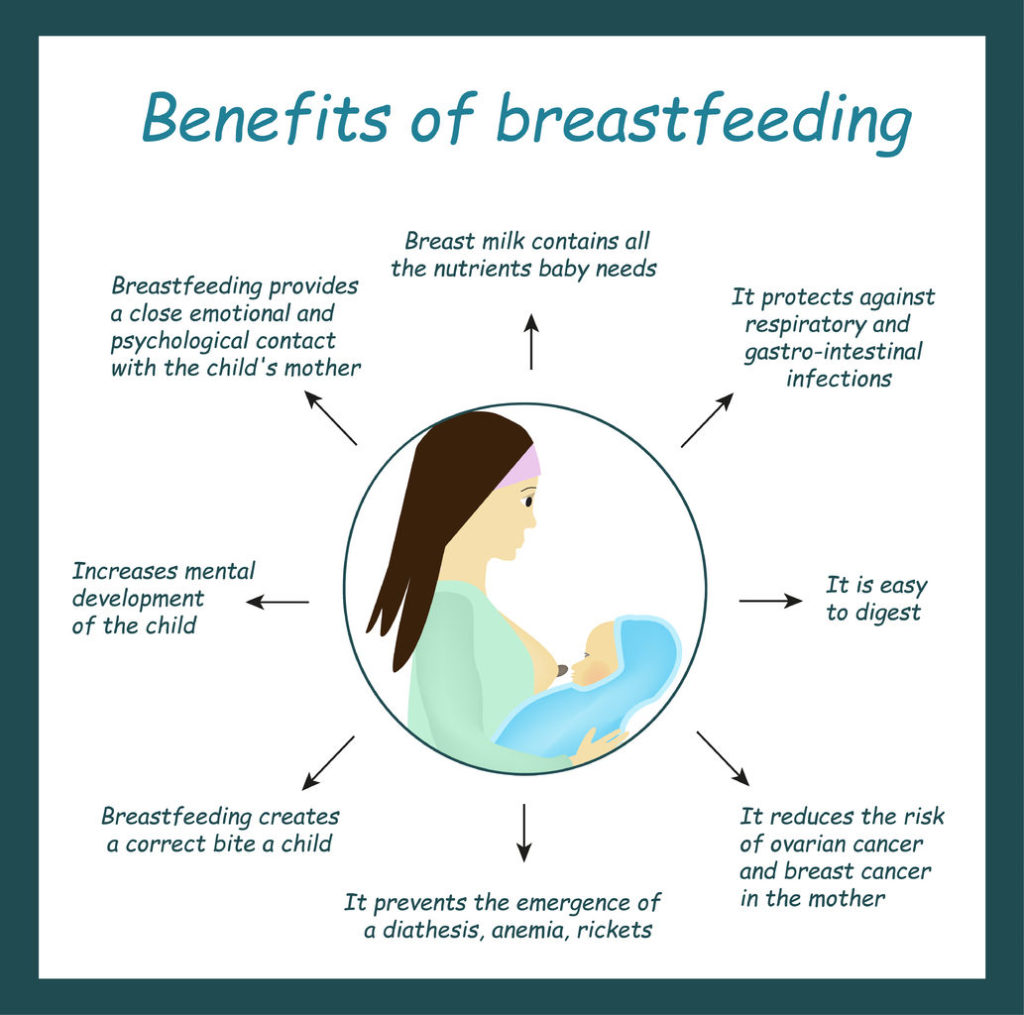 Why Breastfeed
It takes perseverance and planning for many women to continue with breastfeeding, but the rewards to both mom and child make it worth it. What are the advantages?
It's best for the baby.
Breastmilk usually comes in within about five days after birth; prior to melt development, your body produces less room that nourishes the baby. Because breast milk contains the vitamins and nutrients that babies need for growth, it helps build the baby's immune system and fosters brain development. This can result in fewer allergies and ear infections, and even results in less asthma, diabetes, and obesity. Breastmilk is easier to digest than formula for most babies, which means less vomiting and diarrhea. The process of breastfeeding also benefits the babies mouth and face muscles, which can lead to healthy tooth development. As the baby grows, breastmilk changes so that the formulation is always the right one for growth.
It's best for new moms.
Aside from fostering bonding, breastfeeding helps your body recover from pregnancy and labor, while strengthening your bones to prevent osteoporosis in reducing the risk of some types of breast cancer and ovarian cancer. For many women, breastfeeding also helps prevent depression. It saves the cost of formulae and the hassle of sterilizing bottles and preparing formula. While there are a few health conditions that mother or baby can have that make breastfeeding inadvisable, in most cases, it is a wise choice.
It promotes closeness.
While mothers who bottlefeed bond with their children, breastfeeding offers special opportunities for bonding time. The baby must be held and cuddle skin to skin, which makes many newborns feel more secure and calmer.
Three Ways To Promote Breastfeeding
Although breastfeeding has numerous advantages to mother and baby, it is sometimes controversial, especially when mothers breastfeed in public. Women used to be resigned to feeding their babies out of sight, along with covering themselves during the process, so as not to make others uncomfortable. Breastfeeding moms are finally coming out of the shadows and asserting their rights to feed their children in the public.
The process can lead to questions, which a nursing mom should be prepared to answer. As a mom feeding the baby, you do not need to defend yourself, nor should you be expected to entertain a bevy of questions when you are just doing what's natural. Given that many women, young ones in particular, do not understand why you would want to sacrifice your time and independence for breastfeeding, you can do a service to other women if you are willing to take the hit.
There are three ways you can promote the cause of breastfeeding: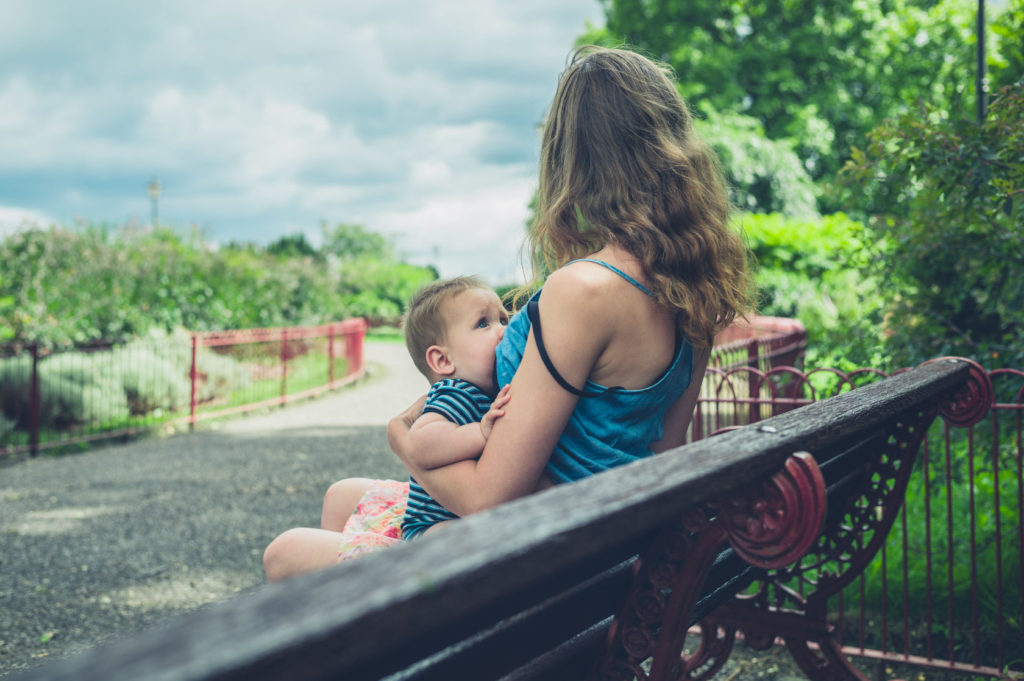 1.Breastfeed wherever you are.
You are anywhere outside the house, whether you are shopping, at church, or in a restaurant, feel comfortable, satisfying the needs of your hungry child. Breastfeeding is a natural phenomenon, so go for wherever you are. The best way to make the process easy is to wear clothes that offer easy access to your baby. You do not have to sacrifice style, however, in favor of cutesy "mom tops." Wearing flowing styles or stretchy, along with accessories and nice shoes can make it easy to pull off breastfeeding while looking attractive.
Some women feel comfortable just pulling out the breast and offering it to the baby, while others prefer to cover up a bit. Do what feels right for you, without making your child uncomfortable with a blanket over its head. If strangers ask what you doing, you don't want a confrontation, but you can simply explain that you are feeding your baby. Why you don't want to be the center of attention, there's no reason that you should have to retreat to the bathroom either.
2. Be knowledgeable about breastfeeding.
Just as strangers feel comfortable coming up to pregnant women and offering unsolicited advice, the same holds true with nursing mothers. People you don't know might ask you how long your planning to breastfeed, whether it's causing you any problems, whether the baby is getting enough to eat whether it's really better than feeding with a bottle, etc. This does not mean you have to subject to endless questioning, but you have the opportunity to provide useful information to other young mothers who may not know the benefits of breastfeeding.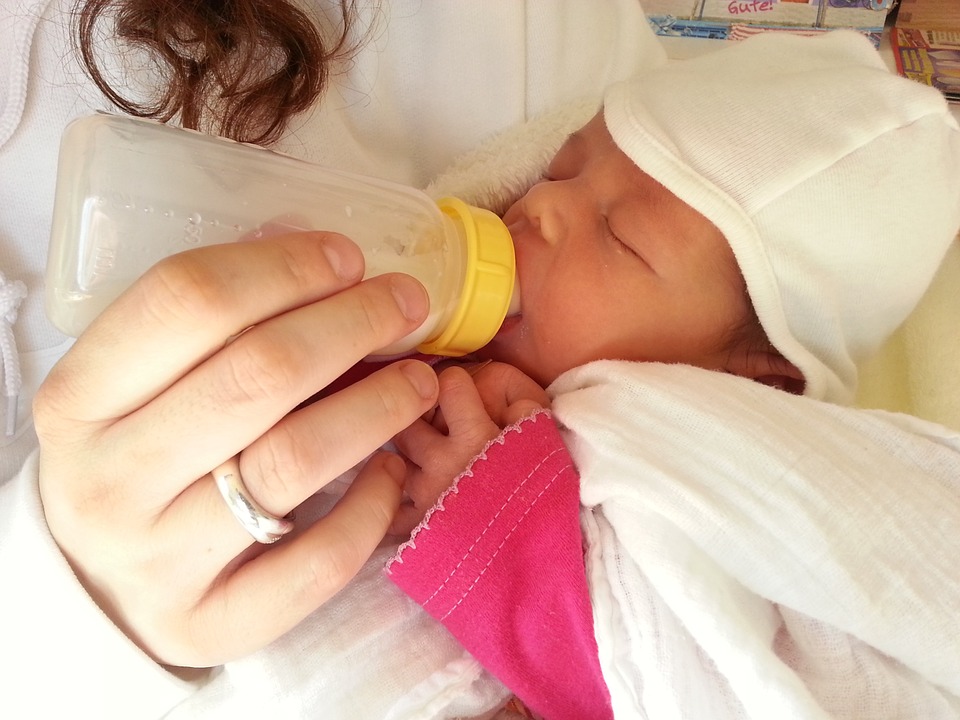 3. Don't bash the bottlefeeders.
Breastfeeding may be the best choice for most babies, but it is also a personal choice for mothers. Some women have difficulty breastfeeding because they do not produce enough milk or have other medical reasons for not doing so. While breastfeeding is natural, economical, readily available, and healthy for babies, it is not the only way to nourish your child. Why you can certainly respond to questions by presenting the advantages of breastfeeding, militancy will not win you any friends among moms who bottlefeed.
Ironically, bottlefeeding only became popular since the 1950's when many formulas came on the market and quickly became the norm. Formula producers, such as Abbott Laboratories (Similac), Mead Johnson (Enfamil), and Nestlé (Gerber Good Start) aggressively advertise within the United States and internationally to present bottlefeeding as a healthy alternative to the breast.
Presenting a good example by breastfeeding and by being willing to educate others without being preachy is the best way to educate a new generation of young mothers about its value.