Being a mom is a blessing. Many things make you feel great about being a parent and many that can be difficult. Breastfeeding is an amazing, natural way to nourish your baby. And yet many moms find the process to be challenging and tiring both physically and emotionally. This is why the breast pump was created – to help ease some of the difficulties of breastfeeding by giving mothers a more comfortable experience.
An electric pump can help you keep up your supply while you're away from your baby. This article will examine the advantages of using a breast pump, including helping you maintain your breast milk supply, preventing nipple soreness and pain, and encouraging letdown.
Many different brands sell breast pumps with various advantages and Elvie Breast Pump is among them. Let us read more in detail about the benefits of a breast pump:
1. Increased milk production:
A breast pump can help you increase your milk production by stimulating your breasts and helping you to express more milk.
2. Convenience:
Breast pumps can be a convenient way to provide milk for your baby, especially if you are working or away from home. The Elvie breast pump allows you to work freely without the hassle of holding the pump.
3. Flexibility:
The new Elvie Breast pump can offer you more flexibility in terms of when and how often you feed your baby.
4. Bonding: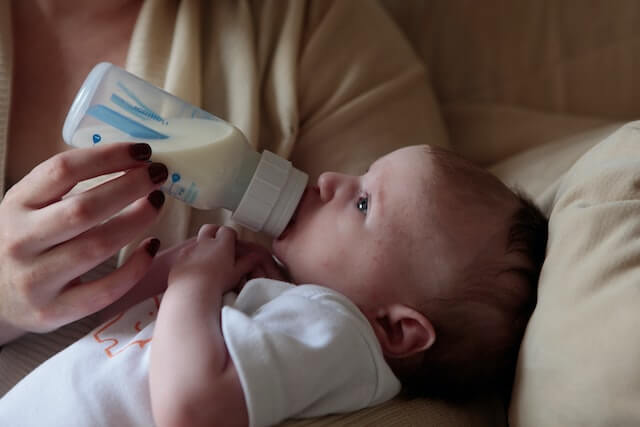 Some mothers find that using a breast pump helps them to feel closer to their babies, even when they are not physically present.
5. Peace of mind:
If you are worried about your baby getting enough milk, a breast pump can give you peace of mind by ensuring that your baby always has access to fresh, nutritious milk.
The New Elvie Breast pump is a must-have for all the mothers out there who want to make their task of pumping easy and get started with their daily work. Here are a few features that you should know:
This pump is a wearable, hands-free pump that is said to be more comfortable and efficient than traditional pumps. It is also very quiet, making it ideal for mothers who want to discreetly pump while on the go. The pump has three suction settings and can be controlled via an app, so you can customize your pumping experience. Additionally, the Elvie breast pump is compact and lightweight, making it easy to transport.
There are plenty of advantages to using a breast pump, from the fact that it is much more comfortable to use than a traditional pump to the fact that it is much quieter. If you are looking for a breast pump that will give you all of the benefits of pumping without any of the negatives, then this is worth considering. If you want, you can get your hands on the Elvie Breast Pump Online and also read more about it in detail.