You know it's wedding season when the birds are chirping in the northeast!  The sun finally feels warm and flowers are blooming.  Everything looks new and fresh, so why not have your man's outfit look the same?  Whether he's dressing up to hit the town for some great outdoor dining, heading to an important business meeting, or taking you to an elegant wedding, make sure he's doing it in style this time!   Take a look at some of today's hottest styles to boost your guy's look this spring.  Most of the items are personalized gifts for him, which makes the gift feel that much more special each time they dress up.
A well-dressed man starts with the right accessories!  Personalized men's gift sets that contain such things as a money clip, tie clip, and a pair of cufflinks are all the rage this spring.  Most are made from metal, for a stylish and classic look. Customize each of the items with your man's initials for an added splash of flair and you have just gifted him something ideal.
Gift Sets come in all shapes and sizes, but mostly in personalized classic wooden boxes.  Customize a gift set that your man will love, whether it be silver or gold accessories that accentuate his stylish threads.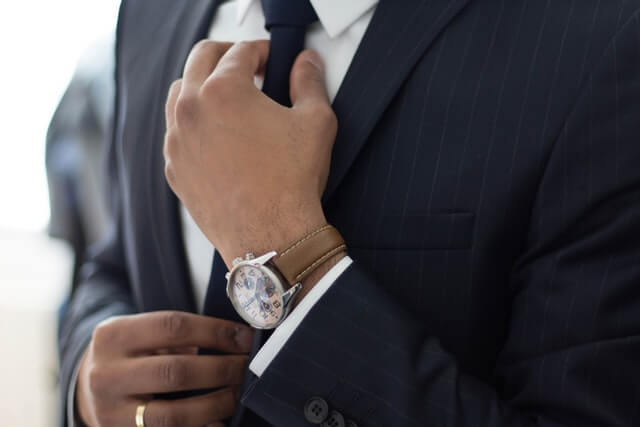 What time is it?  Dress up time!  A personalized watch has a timeless look that uncovers your favorite guy's taste. Whether he's into pocket watches, soft leather straps or hard, or large face versus small.  There is a custom watch for everyone and many of them add style and class to an outfit.  
Get your man a functional watch that he can wear to a wedding or work on a daily basis.  Get him something he loves and will stand the test of time.  Choose from either a black or brown leather band that best suits your man's style and matches with his favorite threads.
The belt is the most underrated part of the outfit.  In reality, it's what brings it all together.  Ever seen a guy in a great ensemble and a shotty belt? It's the fastest and simplest way to ruin a great outfit.  Put a little swag on your man's pants and get him a stylish leather belt with a shiny buckle.  
All leather hide belts are hand-selected from a local tannery for a classic rustic look.  They certainly stand the test of time and will certainly make your man look top-notch.  Some belts are a little dressier than others, but most can fit with both a dressy or more casual outfit.    
A traveling man is a man on the move, and what better way to travel than with a custom embroidered leather duffle bag? These are handmade to order and come complete with a bag of class.
Men's bags are becoming more popular by the day, so spice up your man's luggage and get him a bag that will look good when he arrives.  Nothing looks more blah than showing up to a classy event like a wedding with old beat-up sacks.  Personalize a cool-looking bag with your man's favorite color and he'll love it even more.
No matter what the season, shades are a practical item to add to your man's repertoire. Go get him a pair of personalized sunglasses so he can go from Average Joe to Joe Cool in a pinch.
Make sure to purchase lightweight material frames that are both durable and comfortable. And lenses must be 100% UV protected, so he can enjoy his time outdoors without worries. Whether he's taking a walk on the beach or hitting the slopes, a fresh pair of stylish shades is the perfect choice for any adventure with you.
Looking for a versatile and stylish piece to add to your wardrobe? Look no further than our adjustable silk bow tie! Confident men wear bow ties. These men not only distinguish themselves from the rest of the crowd but bow ties attract the eye to the face allowing people to remember the wearer. 
The bow tie brings a great look to any gentleman. Not everyone is willing to take the risk of wearing a bow tie, but those who do are remembered. The bow tie hints at intellectualism, real or feigned, and sometimes suggests technical acumen, perhaps because it is so hard to tie.
Where is a man to hide his most sacred treasures at the end of a long hard day? These engraved men's organizers are the place to home all of his prized possessions. From watches to cufflinks, these dwellings will hold all of your guy's stuff.
Most men's organizers have case clasp closure in polished nickel that locks for extra protection. The case is 9 3/4″ x 7 1/4″ x 2 3/4″ and can be personalized with a single initial.  It can hold up to 8 watches, amongst other classy accessories.  It's a perfect place to keep that watch you got him for being your groom.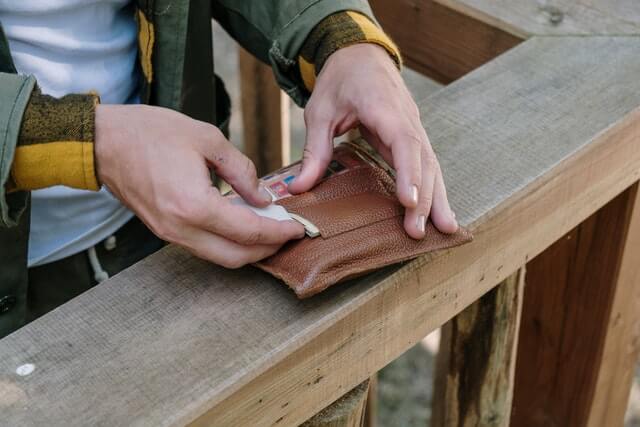 At the end of the night, you don't want your man pulling his gold card out of a torn-up wallet.  The place that houses his most important things must be as classy as he.  Brown and black personalized leather wallets will last and get better with time as they're broken in.  
Whether your man likes a trifold or a bifold, let him be the one to pay the bill in style.  And keep it simple, a few credit cards and large bills are all he needs to hold and simply slide into his back pocket.  We don't want his suit having a large bulge in the wrong places.
A flask is something that should come custom with all dress wear.  Find one that is a perfect size to slide right into his pocket with ease.  It's nearly impossible to not have a good time when you're accompanied by a swigger.
Stainless steel flasks are stylish and come in all shapes and colors. He will never have to worry about spillage from a canister of dreams. Your man doesn't have to ask to receive this killer gift, that he deserves as he's standing by your side.
Don't let "buying socks" become a boring gift…not this pair!  Put a little flare in your man's footwear with colorful and fun socks. The bright socks will draw the eyes of many and will hit a home run with your guy. Let your man show a little personality when he wears these socks with the rest of his classy outfit.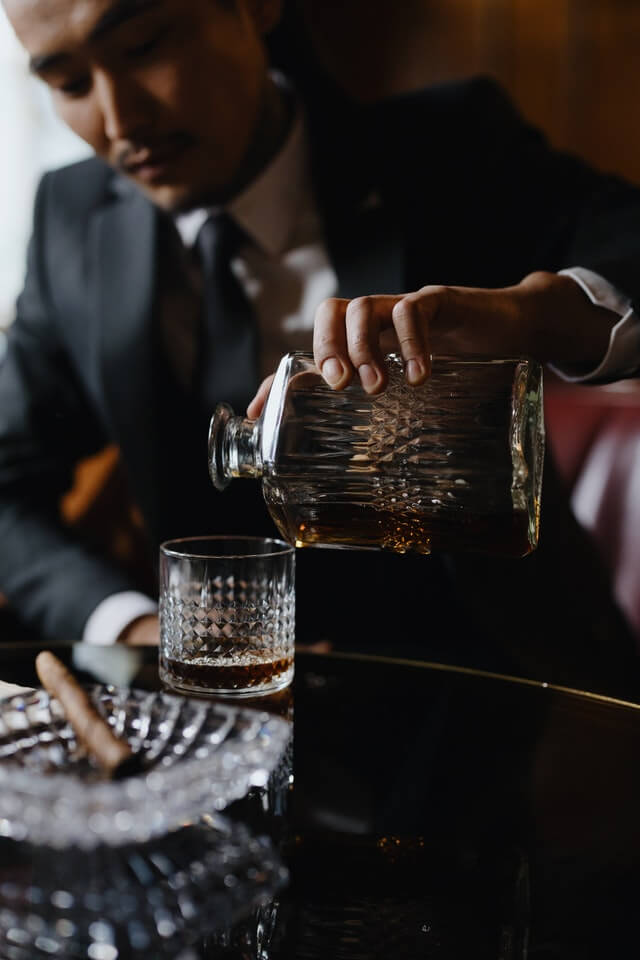 When it's time to unwind from a long day, your guy will look for a tranquil place. Why not make those times extra special by giving him an engraved bourbon glass? Something unique he can proudly show off when drinking with pals, or just thinking of you while slow-sipping his favorite cocktail. Personalized bourbon gift sets are a gift that will always have him happy knowing it comes from someone as special as you.
Whether he prefers gin highballs, single malt lowballs, or an old-fashioned, these unique, whiskey glasses are the ticket to a slammin drink.  Maybe a shot is more his style?  Either way, he can now pour some classic, vintage beverages in style!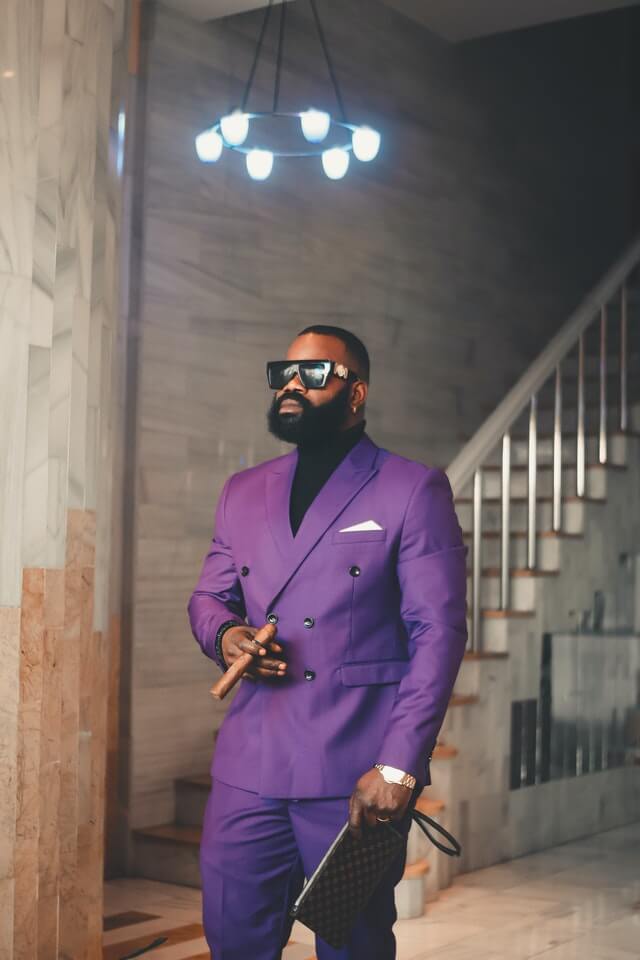 We've discussed several accessories for well-dressed men, but an understated one might be what he whips out to light a cigar with the boys. Personalized cigar lighters are classier than ever!
Gunmetal torch lighters are small enough to fit comfortably in your man's pocket and function like a blow torch for cigars. No more cupping his hands and praying for no wind gust.
Now that the lads are looking all spiffy, let's help the ladies find a place for earrings, necklaces, or any kind of jewelry. If you're buying for him you might as well get yourself something special as well. Sites like Groovy Girl Gifts and David Yurman have great gifts that women will absolutely adore!