Are you planning an event and want to add a touch of class with a mobile bar? Look no further than mobile bar hire! Whether it is a wedding, corporate event, or backyard party, hiring the right mobile bar is essential. But with so many options, how do you know which one to choose?
In this detailed, informative article, we will cover the top tips for finding the perfect mobile bar hire. From the type of drinks and equipment to the right company, we will make sure that your event is a toast to success. So, let us raise a glass and get ready to make your event one to remember! Read on to know more in detail to have an overall better understanding!
1. Unlicensed Or Dry Hire?
It is safe to assume that most locations already have a bar and, by extension, their liquor license. Hotels, convention centers, and similar establishments typically have these, so it is understandable if one already exists. As long as the drink pricing is fair, nobody like shelling out a lot of money for a single beverage.
Dry hire bars, in essence, rented portable bar equipment used to serve alcoholic beverages at events, are frequently required due to the transient nature of these gatherings. The venue or bar owner may need to apply for a temporary event license, which might come with some restrictions. If you need to dry portable rent bars, your best bet is to find a mobile bar hire business that stocks a variety of bar sizes and styles.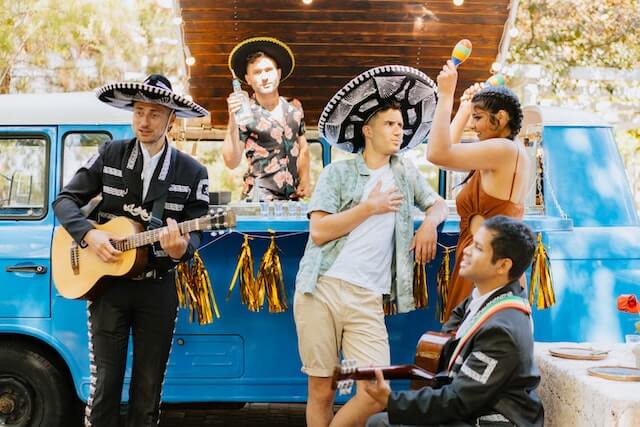 2. Modular
The word "modular" is frequently mentioned when discussing portable bar units. It indicates that they are identical bar units, which suggests that you can put them side-by-side to produce a bigger bar than the size created with just one bar unit.
Find a Mobile Bar Hire service that can also supply you with modular bar parts; doing so will unquestionably make your life easier.
3. Your mobile bar service's location
Never undervalue the importance of the location of the company from which you plan to opt for mobile bar hire. While many event rental services allow customers to pick up and drop off their orders, it is more practical to have them bring and pick up heavier, bulkier goods like mobile bar units.
For this reason, the transportation costs will likely mirror the distance between your event's location and your contracted venue. Hiring portable bars from London to bring to a party in Manchester will be incredibly expensive because of the long distance the bars must travel. Because of this, it is strongly suggested that you work together with a mobile bar hire company in your area that can ensure a good level of service.
4. The Entire Scope
If you rent mobile bars for an event, you will probably also need to rent other bar equipment like refrigerators, glasses, ice bins, etc. Not only does the rent out mobile bars for events, but it also has a wide variety of other useful equipment.
And why does that matter, exactly? Single order, single contact, delivery, single collection, and billing. Your transport costs could soon pile up if you use many services for your hire. Hiring a mobile event bar service that can meet all your needs in one place is the best option.
5. Reputation
And finally yet importantly, collaborate with a company that rents out mobile bars and has a solid reputation in the industry. The expression "good news travels fast," but "bad news travels faster," and the country's most successful businesses will try to protect their positive reputations. Choose a mobile bar hire company with a solid industry reputation. You can be confident that the firm will provide you with high-quality goods, excellent service, and competitive pricing.
Conclusion
There is no doubt that mobile bar hire generates profits due to their capacity to extend their service regions; yet, the fact is that there is more to mobile bars than just their portability. Mobile bars provide a wide variety of benefits, which can boost the bottom line for operators and improve the experience that guests have when they are at an event.