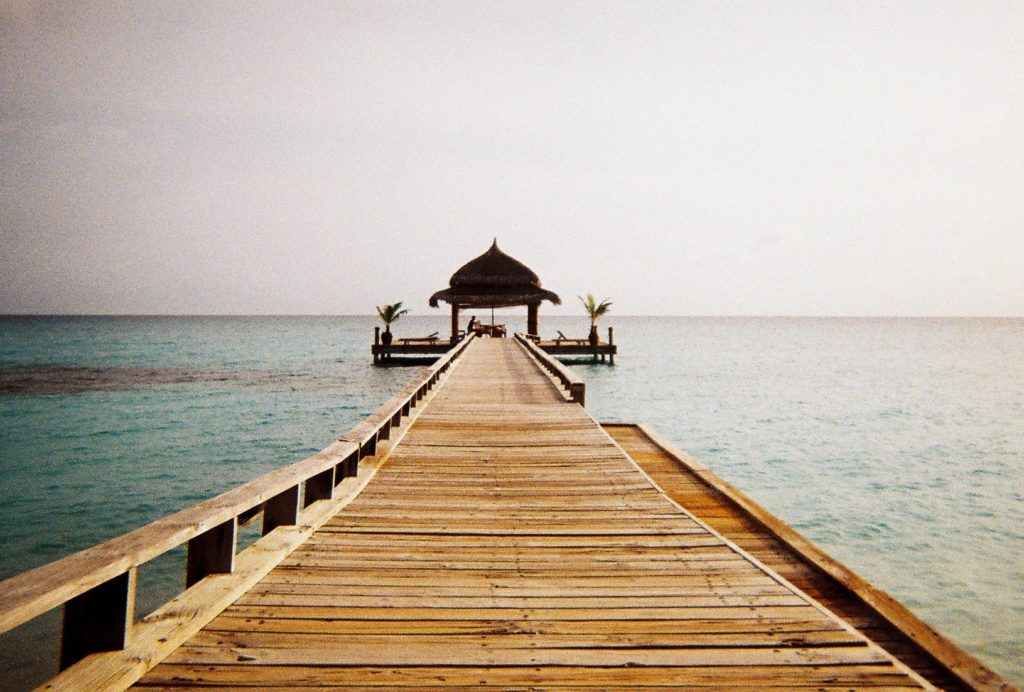 Are you both long-overdue for a seriously romantic holiday? Romantic getaways, ranging from secluded beaches to country retreats to trendy cities, surely let you spend time together in a unique way.
With charming, amorous landscapes and timeless architecture, these getaways certainly boost the romance element, guaranteeing love all year round. 
Here are the 5 world's most romantic getaways (2020)
1. Hawaii
With a backdrop of countless, picture-perfect beaches, cascades, and mountains, the Hawaiian escape attracts mushy-gushy couples from all over the globe. Popular resorts and thrilling activities further heighten the appeal of this American city, wholly made up of islands.
On Kauai Island, trek the Waimea Canyon and the Kokee State Park, hand-in-hand, soaking up the unmatched beauty of thick vegetation including numerous botanical gardens, glimpses of the Pacific as well as indigenous birds. Also, sail along the iconic, mountainous Napali Coast revealing scenic beaches and plummeting falls. Don't miss out on intimate dinners at Kauai Island's romantic restaurants and rejuvenating spas at its most elegant resorts.
On Oahu Island, take a surfing lesson together and drive five miles on the Pali Highway to the historic Nuuanu Pali Lookout for breathtaking views of the Hawaiian landscape. Visit Lanai Island to spot Hulopoe Bay's rainbow-colored fish, swimming in its fully-protected marine reserve. How about admiring the setting sun together, from Kaumalapau Harbor, the island's prime commercial seaport?
Maui Island offers an incredibly memorable experience of watching the sunrise from Haleakala Crater, ten thousand feet over sea level. Take a luxuriating couples' massage while visiting the resort town of Wailea. Won't you like to take back home some souvenirs? You'll get them at the shops of walkable downtown Lahaina.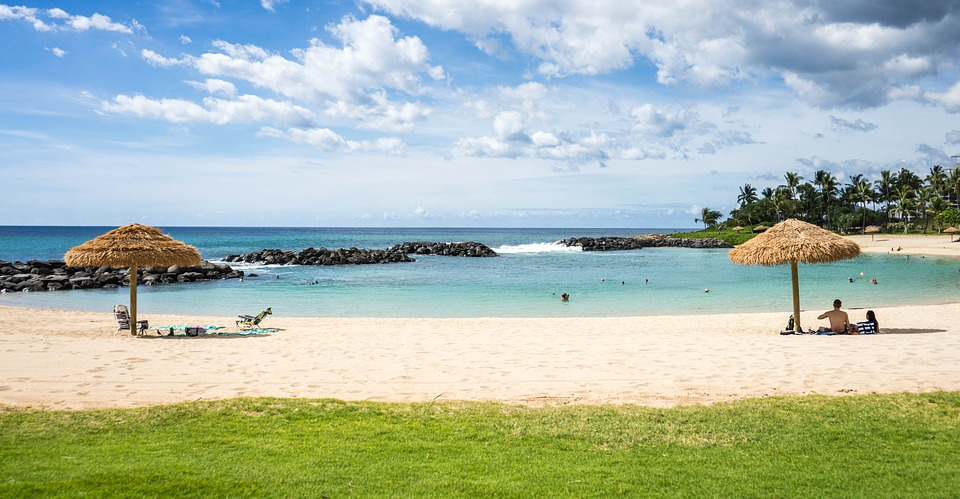 2. Paris, France
Many lips will utter this name when asked which is the worlds' incredibly romantic getaway. The French capital is not only full of iconic monuments like the Eiffel Tower and the Louvre museum but also features artist-filled streets of the charming Montmartre, justifying its nickname "The City of Love". 
What's more, lesser-known monuments in Paris like the Musée de la Vie Romantique, a museum showcasing the artistic works of 19th-century romantics, including a covert garden, further add to its amorous appeal.
Make the most of your trip here, roaming the Parisian boulevards with your loved one, getting blissfully lost in them, as you pass their mazed, cafe-filled lanes brimming with merry folk. Visit baroque palaces, picturesque gardens, and grab your loved one for a magical, open-air sunset cruise on the River Seine. Don't you ever forget to kiss as you pass below Pont Marie, nicknamed as "The Lover's Bridge" — it's tradition.
3. Botswana, Africa
Having all possible ingredients for an exhilarating, romantic escape, Botswana offers excellent game viewing opportunities. This African safari getaway attracts love-struck pairs from all over the world, thanks to its untouched wilderness, captivating sunsets, serenity as well as the glittering skies. 
Stay in a luxurious safari lodge amid the serene, wild environment and enjoy private dinners on your room's balcony. Else, book a stylish tent of one of the safari camps here and cuddle together beneath the African stars. 
Experience stunning sights, from lions chasing and devouring prey to fascinating birds, as you go game driving. Besides the private meals at your accommodation, you can also enjoy romantic bush picnics at cautiously selected, secluded places in the remote forestland. How about sipping a Muscat Canell together, while picnicking in such an intimate setting?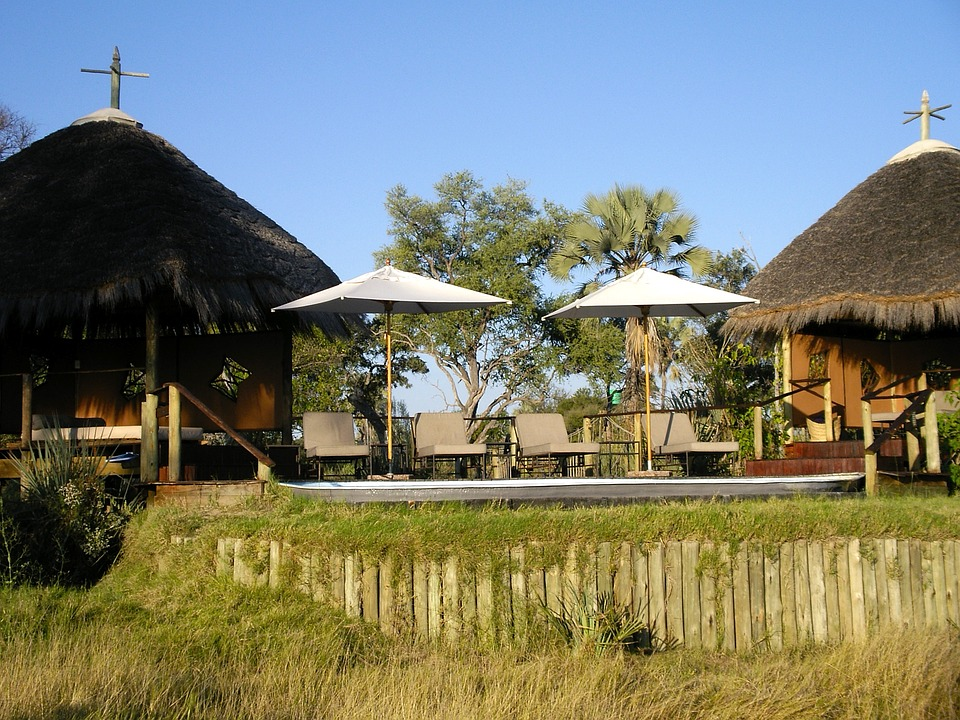 4. Venice, Italy
Almost unbeatable for romance, Venice is full of gorgeous canals lined with historic palaces and elegant hotels. This Italian city is the ultimate place to affirm your eternal love for each other! Simply wander together in the narrow, Venetian streets, else, whisper sweet nothings to each other while taking a leisurely gondola ride through the legendary Grand Canal and navigating Venice in style.
Visit St. Mark's Square for a true flavor of history. Surrounded by captivating buildings like St. Mark's Basilica and the Doge's Palace, the city's principal square provides umpteen photography opportunities.
How about a romantic dinner at a wine bar, washing local seafood treats down with full-bodied Venetian Cabernet? Savor stuffed cuttlefish, fried sardines, and whole, fried crab, as you talk about nurturing your love-filled relationship. Last but not least, come even closer together than before, biting at a cone of delicious Italian Gelato!
5. Kyoto, Japan
An enticing mixture of history, tradition, cuisine, and a perennially affable attitude towards guests, Kyoto is certainly a tourist trap for amorous visitors. With numerous small streams flowing through this elegant Japanese city, you can take perfect pictures of your twosome here, especially when the cherries are blooming and providing a graceful cover for tranquil evenings. 
So, make sure to plan your love vacation to Kyoto between late March and early April this year.
Don't forget to stop at the ethereal, towering Arashiyama Bamboo Forest, where you both will feel like you're going into a trance, gazing down a never-ending passageway of swinging green boughs. 
Make sure to sample a tea ceremony here, as Kyoto is the very birthplace of this rustic, Japanese ritual.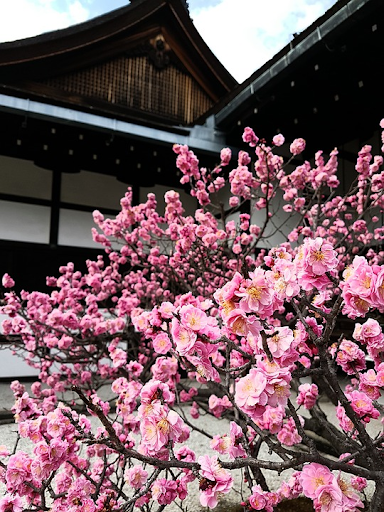 Conclusion
So, whether you're planning your honeymoon or anniversary celebration, or just a hopelessly intimate vacation, you now know some of the world's most romantic destinations that guarantee priceless memories of togetherness.