Work out has become essential in the daily routine of modern women. Physical exercise is paramount in maintaining a healthy body and also look good in whatever clothes you wear. You may even appear several years younger than your actual age if you regularly engage in vigorous physical exercises.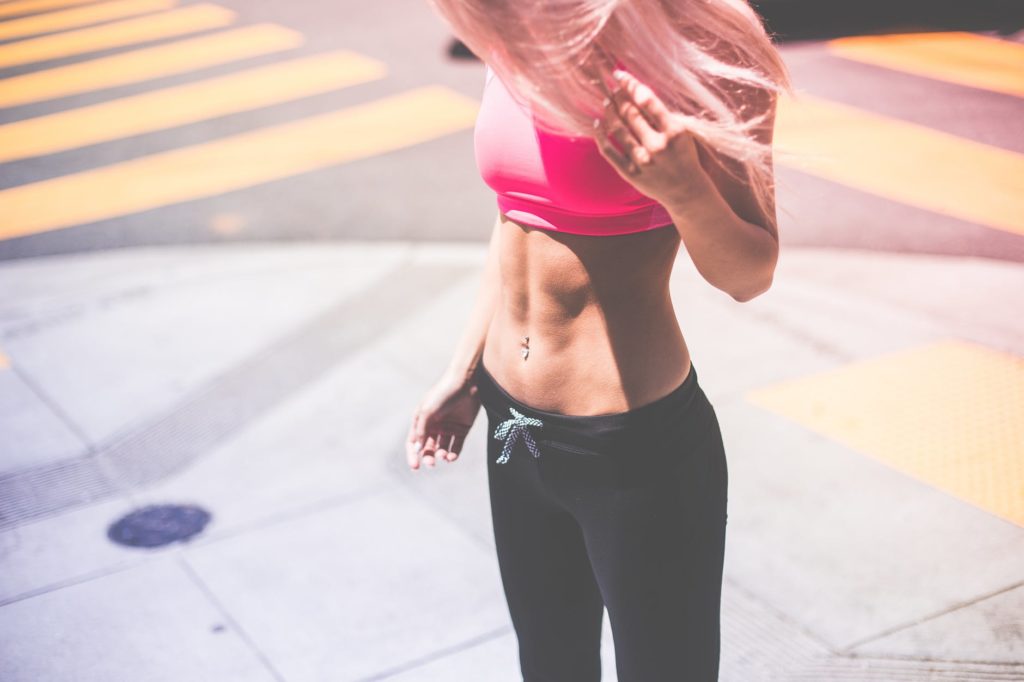 Strong women are changing the world every single day, and an active and confident lifestyle helps by providing motivation and inner strength to face the obstacles in life. The work out gear also requires some of the praise for making physical exercise so popular among the masses.
Activewear looks so wondrous that they are incredibly fashionable even out of your gym or studio. The design of work out gear is with the aid of cutting-edge technology, which has plenty of advantages in comparison to ordinary clothing.
Gear with mesh panels, cut-outs, and moisture-wicking fabric ensure that you have the most comfortable and properly fitting clothes that you can use for almost any occasion. You need to choose your workout gear according to the preference of your body.
If you are planning to start a regular workout routine, then you are in the right place. In this article, let us explore six of the most colorful and stylish workout gear for women. Even if you do not work out, these gear can easily make you look like a fitness freak and inspire you to work out more!
Six Colorful And Stylish Workout Gear For Women
1. Sweaty Betty
While most of the work out gear today focuses on multi-functionality, Sweaty Betty creates premium workout gear that is perfect for your workouts. The gear from Sweaty Betty can endure plenty of abuse and still look alluring when you wear it in public afterward.
The focus of the design is on the primary purpose of workout gear, which is for enabling the most functionality for physical exercise. The brand specializes in making work out gear that mops up all of your sweat without making you uncomfortable and also provides the best support during workouts.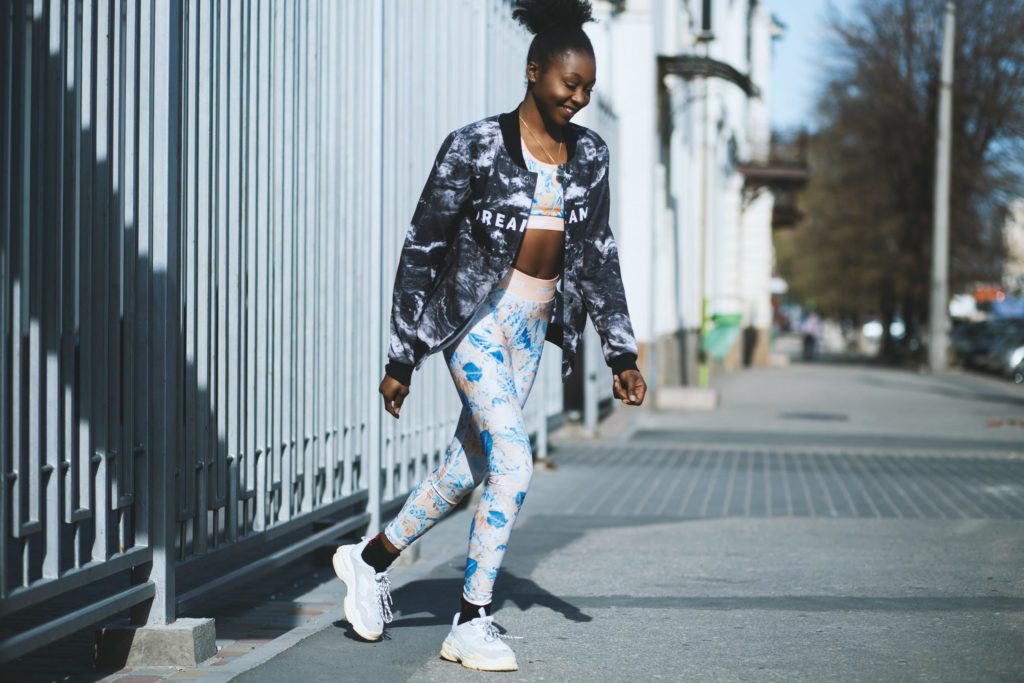 https://unsplash.com/photos/7e-utY5-ELU/download?force=true
The gear consists of premium quality, ultra-light Italian fabric, which is excellent for both sweat absorption and also for drying out quickly, keeping you comfortable. The leggings from Sweaty Betty also imbibes muscle compression, which makes your workout even more productive.
The workout gear from Sweaty Betty is suitable for almost every type of physical exercise. Sweaty Betty is not behind in terms of the fashion appeal, either. The workout gear features incredible designs that can flatter even most regular clothes.
The sports bra from this brand consists of soft, sweat absorbing fabric that provides high support. The straps also have a soft padding, which is incredibly comfortable even for the most sensitive skins. Sweaty Betty does not compromise functionality for aesthetics, and they will be an ideal match if you also appreciate the same values.
2. Alo Yoga
Alo Yoga is a work out gear brand that specializes in making clothes that are excellent for yoga. The products by Alo Yoga include accessories, tops, and bottoms, which are every bit trendy as they are practical.
Apart from uber comfy sports bras and leggings, Alo Yoga brags of excellent outerwear also. These are perfect for wearing over your workout gear on the way to your yoga class or the gym. This brand also uses velour fabric, which is a four-way stretch and comfortable even during the maximal stretch.
Alo Yoga also has specific collections that focus on function and feel, such as Seamless and Alosoft lines.
3. Body Glove
The fashion label Body Glove has a new activewear brand, Tati's Sanctuary, in their collection, which is also eco-friendly. The collection offers only six pieces and runs in collaboration with Tatiana Weston-Webb, who is a professional surfer.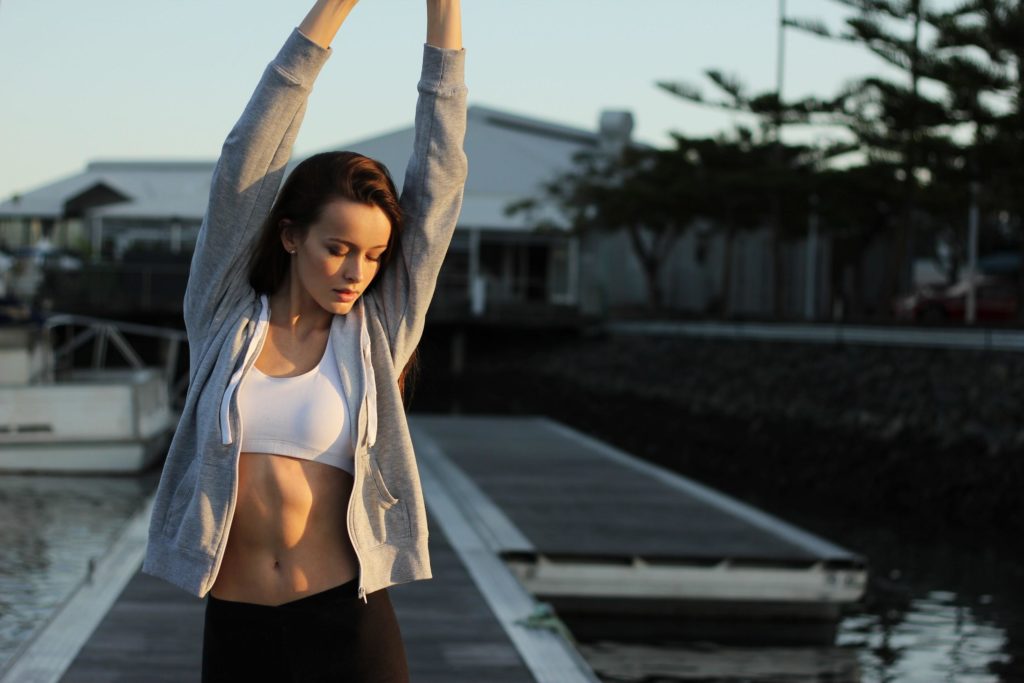 https://unsplash.com/photos/kFCdfLbu6zA/download?force=true
The products on offer are sports bras, tanks, shorts, and leggings. The workout gear consists of either polyester from recycled materials or organic cotton.
4. Old Navy
Old Navy makes affordable workout gear that performs on par with counterparts that charge a premium price. If you do not want to spend a load of money on workout gear, then Old Navy may provide you an excellent choice for your budget.
You may choose sports bras from their extensive collection according to the level of support you require. The brand also features multiple products such as jackets, leggings, and shirts for active use. The products may not last as long as other premium brands but function just as well during use in workouts.
5. Carbon 38
If being fashionable in your workout gear is your primary concern, then Carbon 38 offers a vast assortment of gear that fits your preference. The brand features numerous designers such as Free People Movement, Alala, and Beyond yoga, to name a few.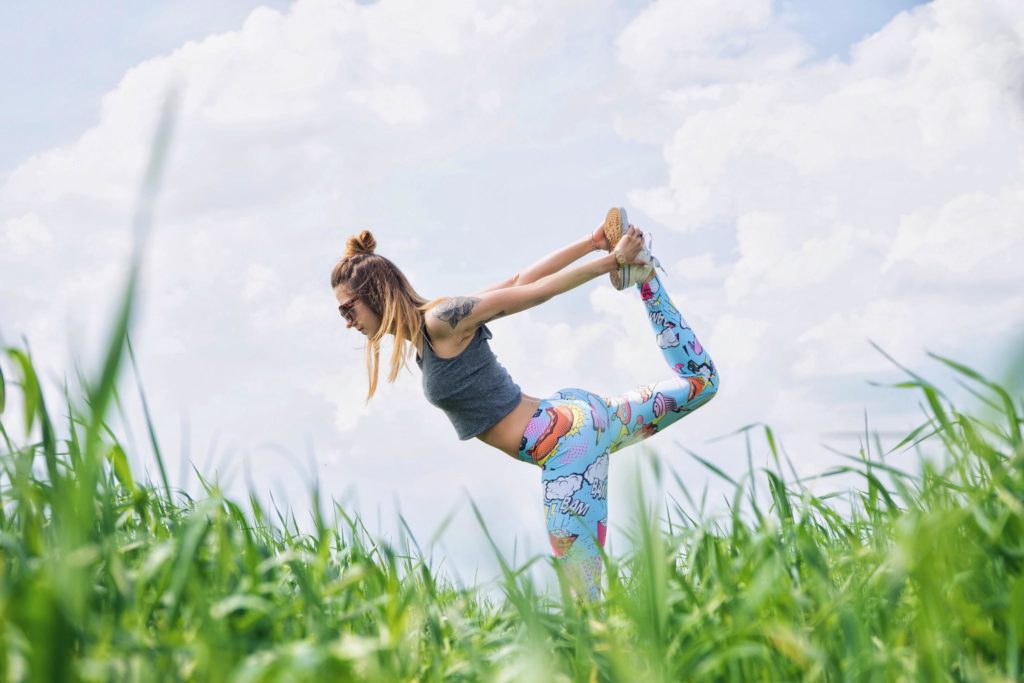 https://unsplash.com/photos/KZc9h88nwpM/download?force=true
The latest aesthetic trend in workout gear from this brand is the use of bird inspiration in their products, such as sports bras, leggings, and printed tops.
6. IFGfit
This activewear brand produces workout gear that specializes in aiding posture improvement. The brand makes use of PPR fabric technology, which stands for Posture, Performance, and Recovery.
This fabric technology helps users to improve their posture while wearing IFGfit products. Their product line includes t-shirts, sports bras, and leggings that aid in correcting the posture of the user.
Conclusion
In recent years work out has become a significant trend on social media, and consequently, a good deal of people engage in these activities nowadays. Celebrities who share posts of them working out and looking dashing also encourages many people to start this healthy habit.
Selecting a piece of gear that provides you with the utmost comfort will be ideal. The equipment must also be practical for the activity you prefer to engage in for maximum compatibility. Although most work out gear is suitable for a wide variety of physical activities, some activities might require specific clothing.
The other important consideration that you must take into account is the quality and durability of your work out gear. I found the workout gear for women from the house of pain to be of excellent quality and appropriate for all my workout needs.
As you will be working out regularly, you need to invest in at least a pair of gear that is of decent quality. Proper quality gear such as compressive leggings will aid to periodically avoid re-purchasing low-quality products that wear out within a few uses.