Excitement is at its peak when one's birthday is around the corner. It is not only a day to celebrate, throw random parties, receive gifts, but also a day where you welcome another year with joy and enticement.
Also, the special day in the life of a special person holds much importance when it is celebrated in a unique way amidst his favorite people. Therefore, in case, you are in the list of his favorite people, and you consider him special too, you need to go that extra yard to make his birthday worth remembering.
So the main question that arises is what would be the exact definition of the extra yard. It doesn't always have to be materialistic or an expensive gift to make the surprise special. It can be done in a simpler way without creating a fuss.
In this case, we define the extra yard as a series of events that can be remembered for years to come.
We decided to simplify all such series of birthday surprises you can plan for the special someone. Whether it is your soul mate, sibling, or any family member, we figured out 6 surprise ideas that can be planned out for anyone you love.
6 Unique Birthday Surprises for Someone Special
A day full of favorites
Creating a moment on the birthday is quite a mainstream. Why not surprise the special one by dedicating an entire day, each hour, and every single minute to celebrate the special day?
You can plan out each hour of the day by visiting all his favorite places, beloved food joints, gaming parlors, and can end the day with the best of the lot. Every stop can be a surprising one for the receiver. This surprise can be lengthened for a week or a month, depending on how much time and money you can splurge for your special one's birthday.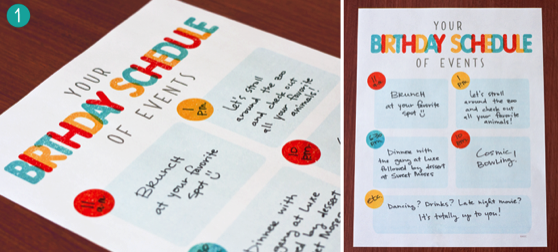 A gift every hour
Try this to make anyone's birthday a special one for years to come. Instead of giving one big expensive gift to celebrate his/her birthday, try gifting him 24 tiny gifts, each at the gap of an hour. The gifts don't have to be expensive. You can build up the day with gifts that'd gradually improve with every hour.
You can save the last for the best. We kid you not; the receiver would be stunned by this fascinating idea and would cherish his/her birthday for years to come. Also, you can plan out the birthday gifts to suit the moment or the theme of the main gift. A gradual excitement will surely add a dash of enlightenment to the entire idea.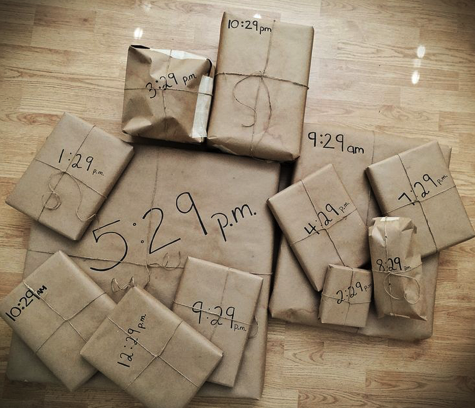 Balloons, balloons, a lot of them

Most of the birthday parties are incomplete without balloons. And just in case if the receiver is a woman, she is surely going to love this balloon avalanche.
It can be organized in the room or in the cupboard of the receiver when he/she is absent in the room. You can flood the room with balloons, and make her/him enter to see the joy on the receiver's face. Or you can pack the cupboard only to overflow with balloons once left open.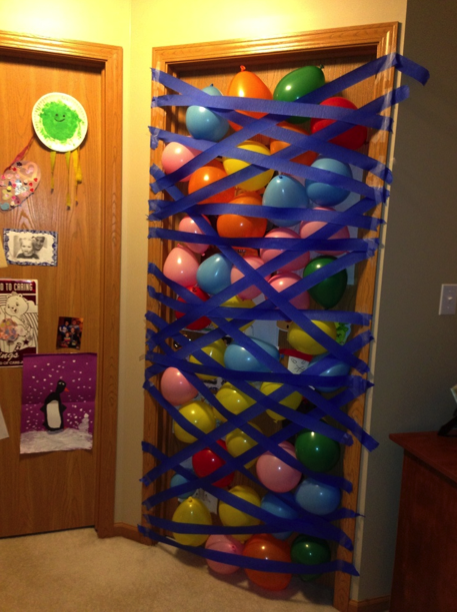 A walk down the memory lane
Memory lanes are the best when it comes to exquisite birthday presents. You can get a plenty of helium balloons and attach the best of pictures of the birthday boy/girl to them.
All it needs is a printer from where you can pop out the best of images and helium balloons with ribbons. You can leave them in a room and tie the end of the ribbons with pictures. It'd certainly get all the memories from the images to the delight of the receiver.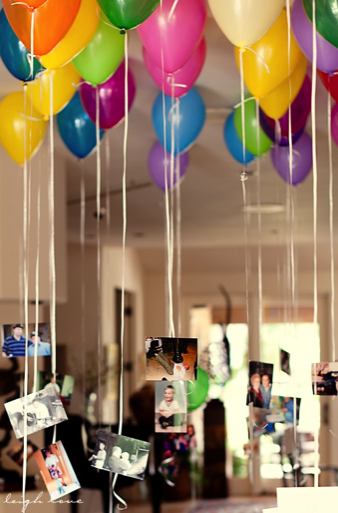 The Fanboy moment

You can plan an entire day that'd be completely themed on the birthday person's fanaticism. May it be his favorite football team, a series, a superhero, or his favorite rock band; you can organize anything and everything that is much-loved by the birthday boy/girl.
From a customized cake to personalized gifts from the official stores, or from hosting a themed birthday party to collecting all the goodies related to his fanaticism, you can pull off about everything in one single day to make his/her birthday even more special.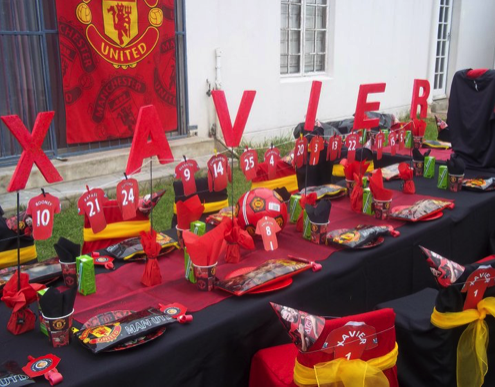 A birthday card can do wonders; hundreds of it can perform magic!
The heading says it all, doesn't it? Yet we'll simplify it for you so there is no stone left unturned from our side. You can express a lot of unsaid words at the expense of a birthday card.
Imagine, how much you can convey through a bag full of them. Make sure that you write a personal note or a message at the end of every greeting card. Plain printed ones would just look pale, and wouldn't suffice the main idea behind the gift. Let him/her know that you have selected each card with immense care and affection. And the words conveyed through them are real and right from the bottom of your heart. This one would undoubtedly melt the women.
Contrary, this idea wouldn't fail in context to men too. An extra attention for picking up the right cards adds a great sentimental value to the entire surprise gift.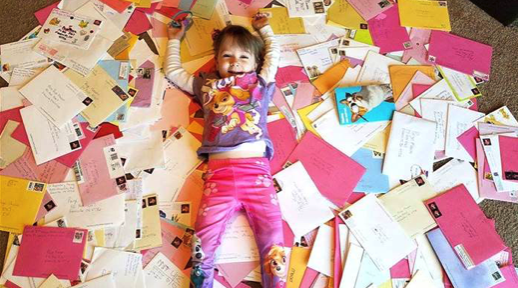 Wrapping up…
Most of the surprise gift ideas for the special ones mentioned above are outright and simple and can be carried out without too much tussle. Also, these ideas can be pocket-friendly if thought about it in a wittier way.
There is a plenty of variety you can add to these basic ideas. That completely depends on how much time and money you can sacrifice to see your loved ones happy. However, money and time aren't the most important things to pull these ideas successfully. What's more important is the effort and passion you put in to get these ideas successful.
These ideas cannot be pulled off by simply ordering the stuff with your fingertips. You need to get off the porch and personally sort out every minute detail required to make it a surprising one for the receiver.