My name is Diane Elizabeth; found of Skin Care Ox. At Skin Care Ox, we understand that the world of skin care can be quite overwhelming. It seems like every day there is some new product to try, new toxic ingredients to avoid or some other magic product you need to get your hands on.
Aren't you tired of using makeup brands and products that just aren't fulfilling your needs? Have you tried what feels like hundreds of products and you still haven't found what you're looking for? Gluten-free products are difficult to find, we know how you feel! That's why we created the Ox Box — a subscription beauty box filled with each season's best organic and all natural makeup products! If you're tired of searching for the best organic and gluten free makeup products, then keep reading!
Gluten is a protein that over 3 million Americans have some intolerance to, and the application or consumption can result may cause anything from mild rashes to nausea and upset tummy.
It's easy to avoid this food trigger when buying your groceries, you simply need to check the label to make sure you have the all clear. What may alarm you is that gluten is actually present in many popular makeup brands too.
To help make sure you avoid gluten in your makeup, just as you would with your food choices, we've done the work for you and compiled a list of our favorite organic and gluten free makeup brands that are simply luxurious!
Vapour Beauty
The principles of this high-end cosmetic company are based on purity, performance and progress, with each product formulated with the highest quality organic ingredients that deliver superb results! From flawless foundation formulas to silky lip glosses and multi-purpose products, you are sure to find exactly what you need without exposing yourself to gluten.
Nudus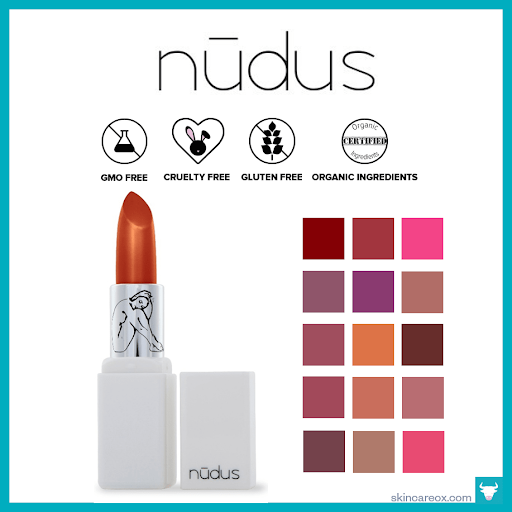 More than just organic and gluten-free, Nudus lipsticks contain oils, fruits, flowers, plants, and herbs that provide a complete lip treatment experience. No machinery is involved in the production of these lipsticks, they are handcrafted in small batches to maintain their freshness and safety. A noteworthy fact is that Nudus is the first company in Australia to have received the COSMOS Organic certification on their lipsticks. Certified by Australian Certified Organic (ACO), the highest recognized certification body in the world.
Juice Beauty
"Transformation without compromise" is the mission behind Juice Beauty. Through a wide selection of luxurious, high-performing skincare and striking makeup, customers are treated to ingredients that feed their skin. All products are 100% gluten-free and made with ingredients that are organic and sustainably sourced.
Rosemira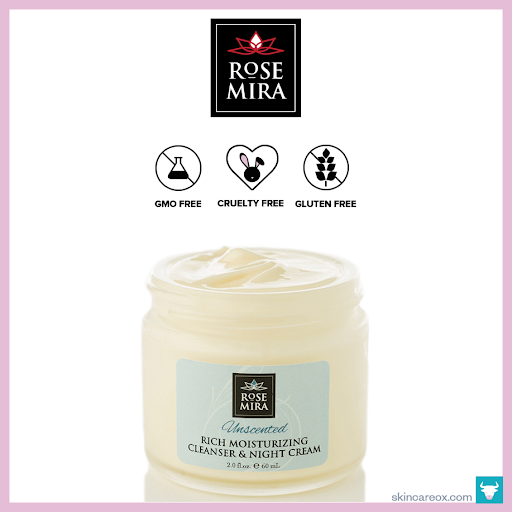 Social-ethic drives Rosemira, which offers 99% organic lip care and natural mineral makeup. High-quality bio ingredients such as argan and jojoba oil form the base of their makeup formulas that are designed for all skin types and skin tones. Their tinted sunscreen serums are performance-based, not only providing great coverage, but also protecting against the sun, and replenishing the skin.
RMS Beauty
We couldn't think of a more fitting way to describe RMS Beauty than it's founder Rose-Marie Swift used to describe her company: "Consider it skincare with mineral color – giving makeup a whole new meaning." In their mission to change the beauty industry, RMS beauty formulates a full line of cruelty-free natural makeup products free from GMOs, soy, and gluten. Face powders, luminizers, bronzers, lipsticks, mascara, and eye shadows scratch the surface of the wide range of makeup available at RMS Beauty.
Afterglow Cosmetics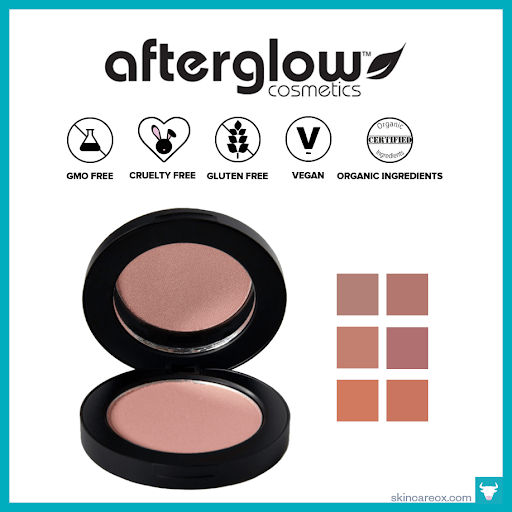 Gluten-free is more than a label for Afterglow Cosmetics, it's personal. With her mother and sister both having celiac disease, Afterglow Cosmetics' founder, Kristin Adams set out to create a line of truly natural and gluten-free cosmetics her whole family could enjoy. Many have since have discovered the high-quality range of face, eye, and lip products from Afterglow Cosmetics which also happens to be the first makeup line certified by the Gluten-Free Certification Organization (GFCO).
Fat and the Moon
If blue and black eyeshadows are your thing, Fat and the Moon is sure to be your new favorite gluten-free go to! Handcrafted, these beautiful and vibrant eyeshadows are made from only a few simple age-old organic ingredients. A sultry eye is just around the corner, or use it as an eyeliner if you wish. Oh, and don't worry about smudging or creasing, the sunflower oil base helps with smoothness of application!
Au Naturale
What makes Au Naturale unlike any other cosmetics company out there is their double-duty performance as both brand and cause with The Clean Beauty Revolution. The Clean Beauty Revolution (among many other things) advocates for the banning of toxic ingredients in the United States, and stricter regulation. Ethical and naturally sourced, each ingredient in the Au Naturale makeup line has been strictly scrutinized before being included in their formulations.
Final Word…
If you have a gluten intolerance, you should also take care to avoid makeup removers, cleaners, and even hand soaps and creams which contain gluten. These innocuous products could trigger a gluten reaction, but are a lot less likely to be blamed!