We love good beauty tips and good mommy makeover, so we've rounded up our best get-gorgeous tricks in one spot. Whether you want to learn how to create the perfect wavy hair or remove puffy eyes in the morning, we've got beauty tips galore.
It doesn't matter which cosmetic brand you are using (but you can find cruelty-free ones here!), I've got beauty tips galore.
Since time immemorial, the definition of beauty has kept evolving. There are countless cases of the perfect plastic surgery and countless cases of the perfect natural proportions. Whatever definition you hold for the right one, we have to remember that there is definitely more to beauty than what meets the eye.
Here is a list of timeless beauty tips to remember:
Hair
Brush hair from roots to ends
Brush hair from roots to ends nightly. This distributes natural oils throughout the shaft and gives hair a healthy sheen. (https://www.womansday.com/)
Hands off for frizz-free hair
Towel-dry your hair, work a dime-size drop of leave-in conditioner through and then just leave it alone. Most curlies make the mistake of over-touching their hair when it's drying, which can disturb the curl pattern and bring on frizz.
If you really struggle to avoid frequent washing then remember that certain styles work better – and look better – on hair that isn't freshly washed. Braids, bedhead buns and twisted topknots are all great looks for those in-between wash days, as explained at Divine Designs.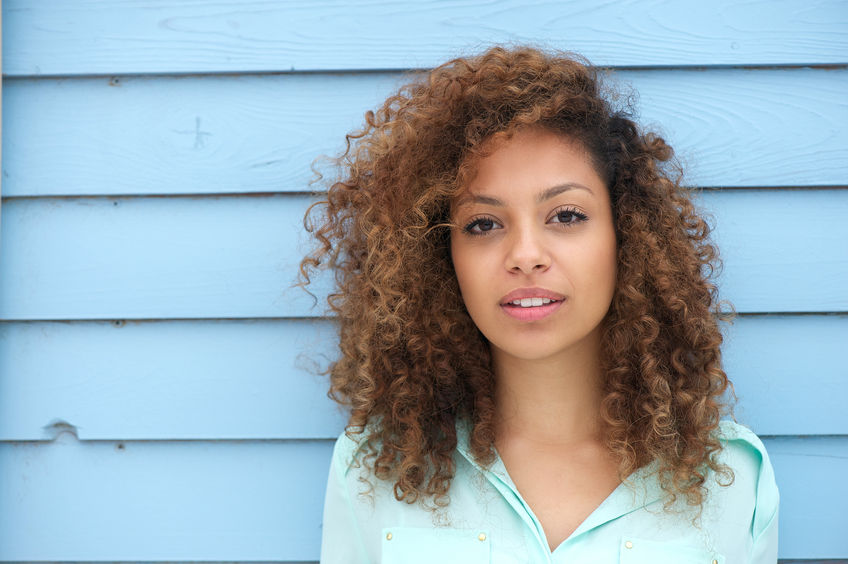 Skin
Use Your Ring Finger To Moisturize
Always use your ring finger to apply moisturizer or concealer to the eye area. It puts the least amount of pressure on the skin. (https://www.womansday.com/)
Splash your eyes with cold water as soon as you get up—it reduces eye-swelling right away (https://www.health.com/)
Dealing with under eye bags and dark circles
Take used chamomile tea bags and store them in the freezer. Grate half a cucumber and massage around eye area and then lie down with the tea bags on your eyes for 10 minutes.You will find an instant difference in the way your eyes look and feel. (https://food.ndtv.com/)
Remove makeup with coconut oil
After I douse a cotton pad with my regular makeup remover, I add a bit of coconut oil and apply it to my closed eye. It helps break up the makeup, so it slides off with more ease. (https://www.health.com/)
Our skin demands little more extra care, during this summertime. It needs a combat from the breakouts and burns caused from sweat, sunlight, and dirt that clogs the pores. Also many a times, we experience stickiness on your skin, due to sweat and environmental pollution. Isn't it? So what is the coolest way to protect your skin from these problems? The answer is – Toner. A cool, refreshing toner or I should say "natural toner" is a great addition to your skincare routine to maintain clear, oil- free and healthy skin. Earlier, the toners were only used to restore the pH balance of the skin after cleansing. But today's toners do that and so much more! Naturally formulated toner not only restores the skin PH, but they are good in cleaning, exfoliating and reducing the inflammation on the skin. (https://getsethappy.com/)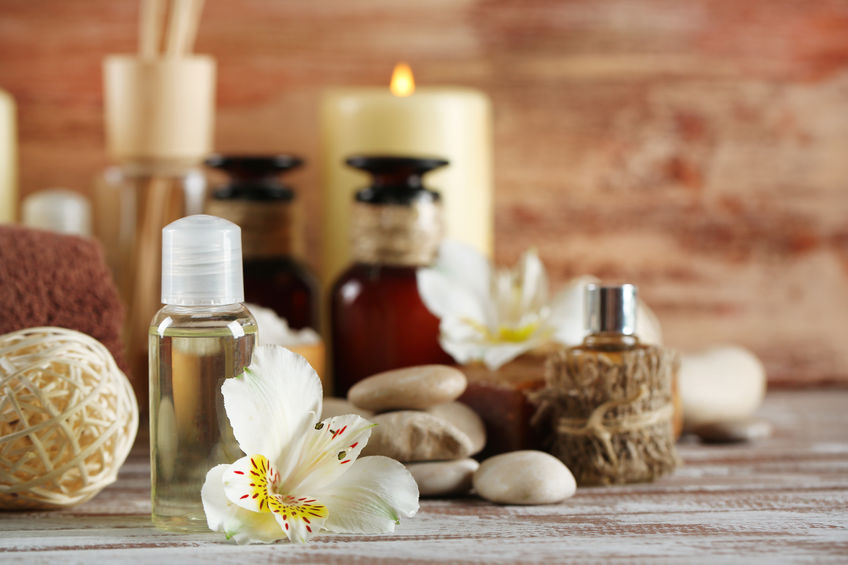 Nails
Avoid having your cuticles trimmed during a manicure. Cuticles are meant to be a barrier for bacteria, and cutting them can lead to painful infections. You can moisten and push them back with a cuticle pusher, and trim away only dead pieces of skin.
If you're planning on having a conventional manicure done, then at least protect your cuticles by dabbing with olive oil or almond oil prior, in order to reduce the amount of chemical that soaks in from the polish. (https://www.treehugger.com)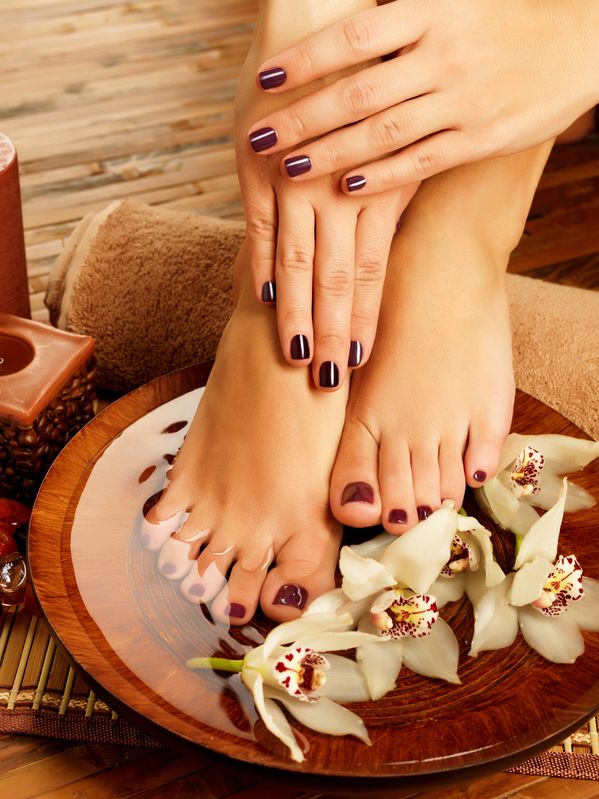 Make a natural nail-strengthening treatment
This recipe comes from a book called There's Lead in Your Lipstick by Gill Deacon.
Mix: 2 tsp castor oil, 2 tsp salt, 1 tsp wheat germ oil. Mix and keep in a sealed bottle. Rub a small amount onto your nails. Leave for 3 to 5 minutes. Wipe off. Makes enough for 20 to 30 applications. (https://www.treehugger.com)
Feet
What I do when I notice my shoes are rubbing me the wrong way, is apply a little bit of chap-stick or lip gloss to my finger, and then apply it to the affected area. This is a quick and easy way to alleviate some of that pain and discomfort, simply by lubricating the area with something you've already got handy. (https://www.bikiniluxe.com/)
Eyes
Use a white eyeliner to line your waterline, this will instantly brighten your eyes and make them look more awake. (https://www.bayareabeautyblogger.com)
To get beautiful, long and healthy eyelashes, coat your lashes with castor or almond oil with a clean mascara wand for a month. (https://thebeautyholic.com)
'
Tightlining
– 
My eyes are always smudged with eyeliner. It makes me nuts. I tried once to dye my eye lashes to avoid the inky look but they were too short. I tried to add eye lashes to make them look longer, which looked great but I got sick of scheduling appointments for "fillers." 
So, I got some help from my friend and partner Ronna because that's what  girlfriends do. We show each other how to put on make-up because it's never too late to learn a few new tricks.' (
https://betterafter50.com
)
Whole Body
Herbal Infusions to Detoxify the Digestive System
It is important to detoxify the body, that way we will get rid of toxins and fats.
The majority of foods, some more than others, contain substances such as toxins. These directly attack the function of cells by removing their energy.
One of the most important functions of keeping our body healthy is our intestines.
That's why we list below some herbal infusions that will help with the body's detoxification process.
1. Oregano infusion
Ingredients
2 cups of water (500 ml)
2 tablespoons fresh or dried leaves of oregano (30 g)
1 tablespoon honey (25 g)
Preparation
Boil the water in a saucepan. When it boils, add the oregano leaves, after a minute, turn off the heat and let it sit for a few minutes. Then use the sifter to serve the tea in a cup and add a tablespoon of honey if needed.
2. Coriander infusion
Ingredients
2 or 3 teaspoons of coriander seeds (15 g)
2 cups of water (500 ml)
Preparation
Boil the water in a saucepan.When boiling, add the seeds or coriander leaves and leave the pan on low heat for 5 minutes. Let stand 3 to 4 minutes outside the heat, filter and serve in a cup.
3. Wormseed infusion
Ingredients
5 tablespoons of wormseed leafs
4 cups of water (1 liter)
Preparation
Bring the water to a boil in a saucepan and add the wormseed leaves.Let it boil for 5 minutes then filter the brew. It is recommended to drink one cup one hour after each meal.
(https://www.beautyonfleeck.com)
Healing acne and wounds with sudocream
Sudocream is typically known as a nappy rash cream, however, its many uses go far beyond this as it's fantastic at healing acne and other wounds or sores. It's a great budget way of treating blemishes without forking out on expensive lotion and potions that probably won't work. (https://www.glitzandglamourmakeup.co.uk/)
Have a tip to add? Please give me a heads-up in the comment section below.