Collected Wisdom
There are so many different ways to go about decorating your home. Certainly, you want it to reflect who you are—who your family is. Whether you're a single mom, or the matriarch of a household, you want décor which reflects several qualities. It should have a peaceful, comfortable nature to it. But that doesn't mean you should avoid style.
Home decor should be in the colors you like, and it should additionally be designed with the kids in mind. Kids will spill things, they'll run into things, rip down curtains, draw on walls, stain carpets—you know only too well.
However, just because they may act like children are prone to, doesn't mean you can't have some areas of your home that are full of the kind of style that is chic, or sentimental. There just has to be enough discipline for the kids to stay out of your "entertaining" room, or whatever you've decided to call it. One example is the master bathroom – why not invest in modern bathroom sinks?
But once you have all these things figured out, you're going to come up against a few difficulties. One, there will be certain things you're unable to do with your existing skillset. Sometimes a solution is just a blog post away, but if you're not looking through the information of other mothers who have faced the same problem, you could spend hours trying to "re-invent the wheel", as the saying goes.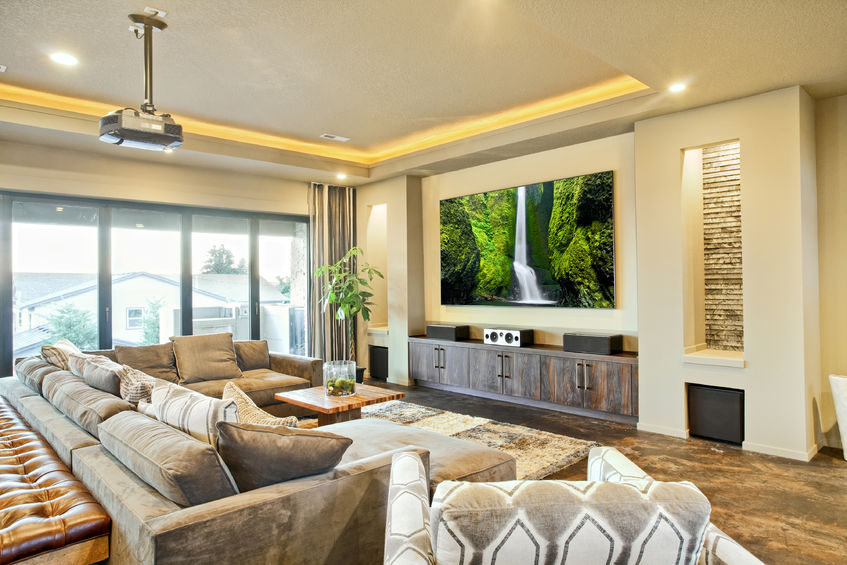 Two, you're going to get bored at times. Even the best décor needs to be shaken up and re-imagined once in a while. What makes sense is finding resources that you can get behind. Find blogs that match the way you think about decorating. Some moms approach it with more focus on the children, some don't.
There are "Spartan", minimalist decoration motifs, as well as lavish, flourishing styles. There is easy elegance and grace, as well as homey simplicity. Everyone is going to have a different take. What this means is you've got to look through multiple blogs to find the ones which best match your particular style.
As you do this, you'll find things across the board that perhaps you would have had no other way of encountering. These can give you inspiration, and help you find that "certain something" which is often missing from certain rooms.
Home décor is important not just for style and impression. How you design your house on the inside will go a long way toward making your own mind feel at ease. For your own psychological wellbeing, you want to make your home feel in some ways like an outward expression of your inward self.
Additionally, you may be surprised at some of the clever ways people have found to decorate their homes. There are certainly going to be darling, innovative décor solutions which you may not have considered before, but which once you've seen you have no choice but to use.
When you have collected wisdom like this at your fingertips, you can really turn your visions into a reality. Following are some of the best home décor blogs out there—read through them and see what stimulates your creative side!
Take a look at the best home decor blogs to follow:
Coco is from Los Angeles, with a knack for all things design. Her clean, chic and stylish blog will fill you with the joy of the perfect design. If you are searching for the perfect place to swoon over home décor goodies, you're at the right place. If you have a thing for fresh ideas head on over to CocoCozy.
Erin Gates is the founder and principal designer of Erin Gates Design, a Boston based interior, fashion and event styling firm and is also the author and editor of the popular design blog Elements of Style (www.elementsofstyleblog.com). Armed with the experience as an art gallery manager, event planner, fashion stylist and interior design assistant she broke out on her own in 2008. From large homes in the suburbs to small condos in the city and in locations nationwide, Erin works diligently to create spaces that blend new and old, high and low and modern and traditional styles on all budgets.
Our inspirational blog provides DIY home decor tips, insights into the latest home decor trends, and much more.
Coco Kelley was founded by Cassandra LaValle in 2007. While the platform has grown and evolved over the years, our missions to curate and create fresh ideas for a well-styled life remains the same. From interiors, parties and tabletops to travel, food and fashion – we approach it all with an urbane eye that captures the essence of effortless sophistication.
Author of the New York Times best-selling book The New Bohemians, L.A. based designer and blogger Justina Blakeney credits her multiethnic family, her degree from UCLA in World Arts and Cultures and extensive travel for her boho aesthetic. With a passion for color, pattern and plants, and over 1.5 million followers on social media, Justina and her blog, TheJungalow.com, have quickly become the go-to sources for bohemian design inspiration. For Justina, decorating is about feeling free, having fun and getting a little bit wild.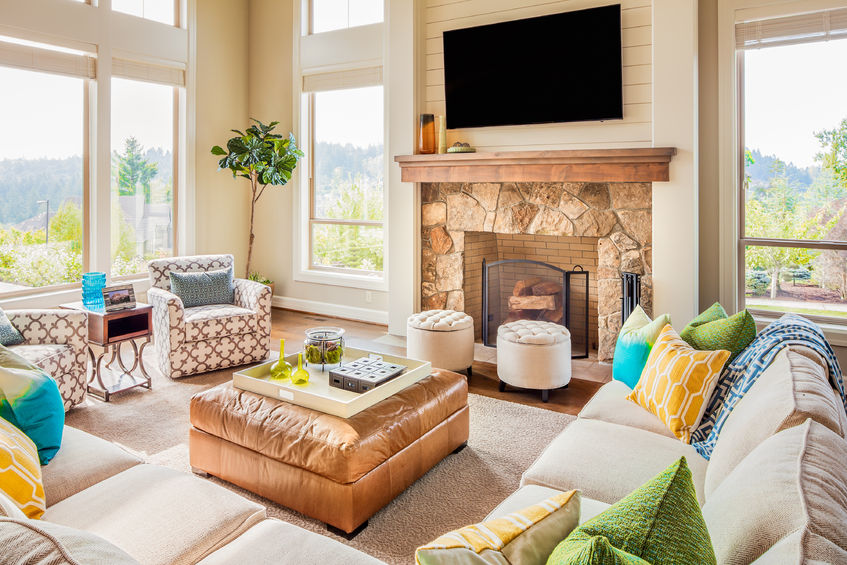 Gwen from The Makerista is literally making everything and anything. Through the blog, she takes us on a ride of inspiration through her own home remodels as well as styling tips and tricks, room refreshes and DIYS. One of our favorite DIYS is a super chic wire basket coffee table for about $50 all in. Gwen is a self-proclaimed Jane of trades and we couldn't agree more. Her trendy style and strong desire to create make for the perfect combo.
Jennifer at The Peak of Chic is offering all sorts of home décor inspiration. Her platform is like a big Pinterest board full of great styling and deco ideas. From marble counters to floral vases around the house-she is taking us to the peak of chic, literally. This blog pulls design ideas from historic architectural inspiration and we absolutely love it. Take a peek; you won't want to miss this.
Design*Sponge is a daily blog run by Grace Bonney. Launched in August of 2004, the site updates 3 to 4 times per day and was declared a "Martha Stewart Living for the Millennials" by the New York Times and the Top Home Influencer of 2017 by Forbes Magazine. Design*Sponge attracts a diverse group of devoted readers across the globe and currently reaches over 2 million readers per month. Design*Sponge currently has more than 75,000 daily readers on the main site, over 200,000 RSS readers, 586,000+ Twitter followers, 866,000+ Instagram followers, 300,000 Pinterest followers, and 328,000+ Facebook followers.
Hunted Interior was founded in the Summer of 2011. Created to inspire readers on hunting for their own style & how to accomplish it on any budget. Having years of experience as an International Hotel Designer, I know the importance of creating a luxurious space & making every dollar count. Whether incorporating a high-end statement piece or the addition of a vintage find, I believe that it is not what you spend that gives your home style it is how you layer your space together.
Because It's Awesome welcomes readers to a place where you'll typically find us discussing design, art, interiors, brass addictions, and a bunch of other awesomeness. From this blog, you can expect trendy table settings, dining room designs, and what she calls one-room challenges. Because It's Awesome makes taking on a 6-week room makeover look like a piece of cake and we want a slice.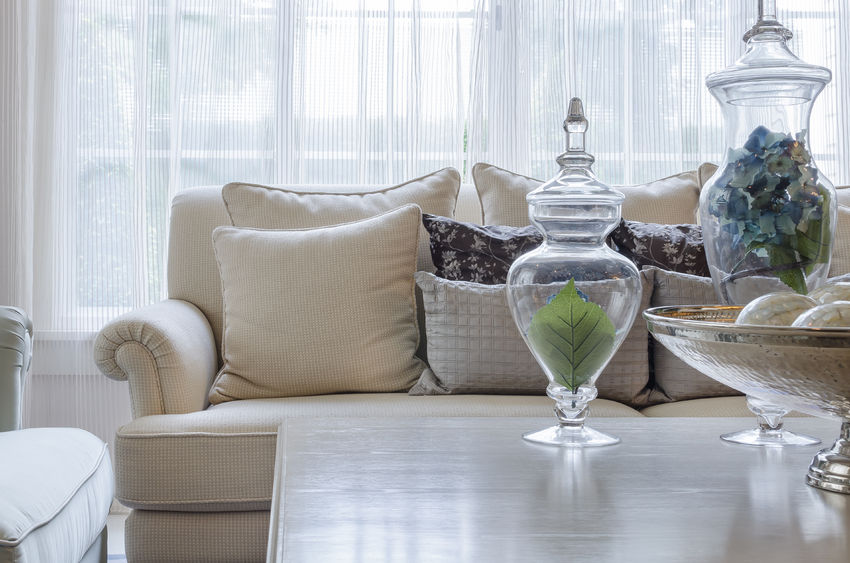 Paloma launched her widely read blog, La Dolce Vita in 2007 and her Houston interior design business followed as her readers' interest in her style grew. Paloma has honed her distinct eye for style through nearly a decade in the design industry and a lifetime of appreciating beauty in all of its various forms. Paloma is well-versed in a broad range of styles that are executed in a manner that is polished, refined, and effortless. Paloma's design sensibility is a modern take on traditional style– gravitating towards classic silhouettes and timeless pieces paired with a touch of glamour and an infusion of color. Through her design approach, Paloma is able to create comfortable, luxurious spaces reflective of her client's tastes, interests, and lifestyles. Paloma believes that the most beautiful interiors are also the most personal. La Dolce Vita aims to bring a fresh, glamorous, and stylish approach to every facet of life.
POPSUGAR Inc. is a global media and technology company including lifestyle media publisher POPSUGAR and monthly subscription box POPSUGAR Must Have. We deliver inspiring, informative, and entertaining multi-platform content across entertainment, fashion, beauty, fitness, food, parenting, news, and more. We help women everywhere look good, feel good, and do good — to live more fulfilling lives every day.
Throughout Jil Sonia Interiors' 10 + years in the interior design business, owner, Jil Sonia McDonald offers her respected clients a full range of interior design services. Her blog provides inside tips and tricks to ensure your home is both functional and beautiful!
Lauren Liess over at Pure Style Home loves creating a strong sense of place with architectural design. Pure style home believes in homes that are more personal than perfect which is a direct reflection of design ideas. From this blog, you can expect chic before and after, pretty little Fridays, and Lauren's own design concepts, which are just naturally breathtaking.
An architectural blog providing free resources and tips for Interior designers and architecture enthusiasts. Visit AG CAD Designs blog to get what you need. You will find free templates to print and sketch your own design. Have a space in mind? Let us know.
Treniq is an international interiors network where you can discover design professionals, connect and build relationships, and trade using easy and efficient tools. Members of the network include sellers, buyers, architects, trade shows, bloggers, media, and PR. Create your free trade account today or email the team at customercare@treniq.com for more information!
La Maison Jolie is a niche design blog for those interested in interior design and style, quick, easy, and affordable DIY projects, and the latest trends and products in home decor. The blog is jam-packed and full of useful tips and tricks and house envy tours to provide you with amazing inspiration. As a finalist for the prestigious AMARA Design Blog Awards, La Maison Jolie is a weekly must-read!
Wall Art Prints is an online art gallery with over 25,000 stunning prints in a huge variety of styles and sizes. Their home decor blog is jam-packed with inspiration, ideas, and insights into the latest design trends and how art can transform an interior into a beautiful reflection of your personality. The space we inhabit plays an important part in our quality of life and well-being. And you don't have to spend a lot of time or money getting your décor just right!
Two friends, Two gardens, Two coasts.
Artist Miriam Schulman embraces her creative life with gratitude in New York's backyard. Schulman abandoned a hedge fund career after witnessing the devastation of 911 to work on her art full time. Rejecting the starving artist myth, her watercolor and mixed media paintings have been seen on NBC, published in art magazines & home decor books, and collected worldwide. Although not an interior designer, she frequently writes about decorating and color trends using her art as an example to grace the modern home.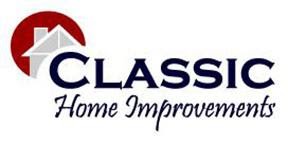 When Classic Home Improvements began, one of our goals was to bring the professionalism of corporate America into a small family business. One of the things you will find when you work with a corporate company is that they take the time to really dive into what is important to them before they even start doing business with consumers. At Classic, we believe every homeowner deserves the ability to create their dream space, and educating them on the processes and possibilities is the first step in making that happen. In order to achieve this, we have created a blog that allows all the answers, processes, tips, and tricks to be at the fingertips of homeowners everywhere. Being a design-build firm, we have a team of home building, remodeling, engineering, and interior design professionals available to us to provide homeowners with the most up-to-date information on modern homes.

We know how hard it can be to choose between what's right for your home styling and what's best for the greater good. That's why we at B2C Furniture have made it our mission to sell sustainable furniture that's not only on-trend but built from sustainable timber, to give our good green planet the best chance it has at survival.