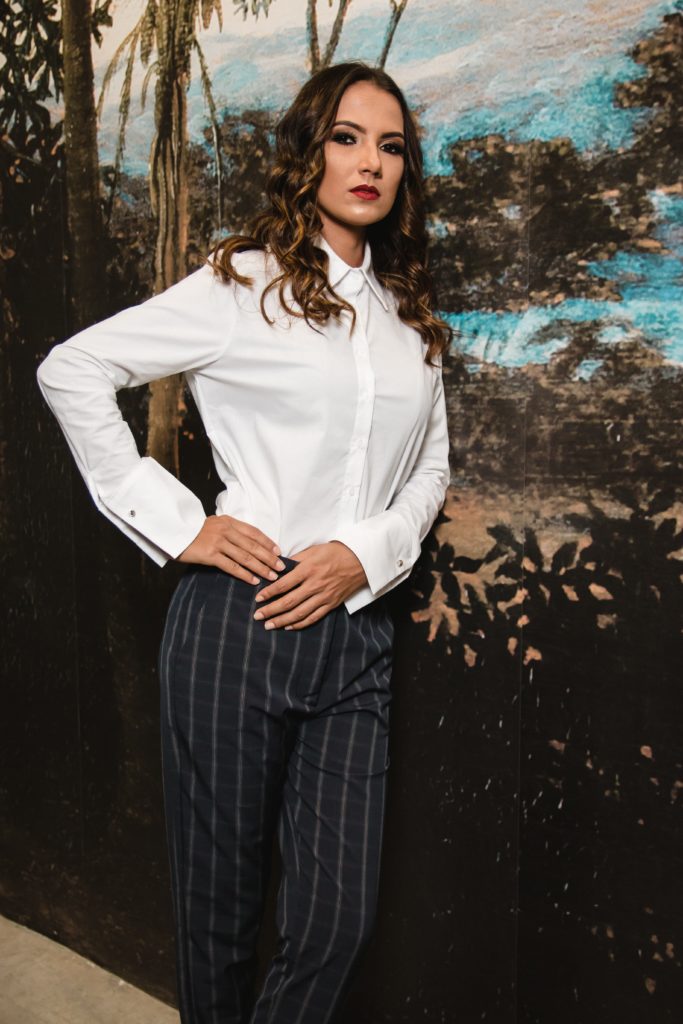 Fashion shows and gorgeously-dressed models in the latest collections have the potential to make you look at your own wardrobe with disdain. Not to mention the always-popping outfits of Pop singers and movie actors even when they are fetching eggs from the grocery store, that is where you think you will never be fashionable. The sight of perfect aesthetics and color contrasts always pulls at the heartstrings of someone with an eye for fashion.
People think that owning a gorgeous wardrobe is directly related to a lot of money. In reality, you don't have to have a lot of money to pull off a nice look. You just have to be smart in your shopping choices and not compare yourself to celebs who have an army of designers for their perusal!
Anyone can enjoy the chic life if they know some basic tricks and hacks. Here's how you can look stylish on a budget:
The wardrobe
We know that keeping up with changing trends seems expensive and overwhelming. However, when buying anything according to the trends, you can be strategic. Split the investment into pieces. Buy from time to time and not all together. Match with the existing pairs of pants, jeans, and shoes. Rearrange your wardrobe to see what you have to keep or let go.
Try to buy whatever is best according to your fit. While taking care of that, be keen about the colors. Every season demands a different color combination. Avoid going for out-of-season looks. No matter how nicely you prepare an outfit, use it only at a suitable time. For example, you can't wear a color-blocking jacket at a funeral or faux fur to an office interview!
Makeup
You must have seen models and celebrities walking out bare face just with matching lipstick. They look so gorgeous in their no-makeup looks (there is no such thing as no makeup on a celeb). Lipstick is the most prominent part of your make up. It always finishes the look. You can also visit styleandmakeup.dk for more makeup tips.
If you don't have time to put on some concealer, blush or falsies, put on lipstick. Invest in a good brand of lipsticks and don't fall for the cheap ones because they will cost more. Go for drug store brands. If you don't want to do the hard work, just buy a good red shade and a nude shade and make them your best friends.
Off-season shopping spree
An off-season shopping spree is what you need in your life. Get lifetime, classic pieces that you can rock in any season and still look amazing. Black tops, Nude pants and real leather jackets for women are never going out of fashion, so you can pick these up from post-season sales and save up!
Learn hairstyles
Sometimes, all you have to do is to invest time in doing your hair. This can be a tedious task when you are not too good at it. It's a fact that there's always one hairstyle that every girl can do best. Find yours, like some girls rock a sleek look while some are known for their messy buns.
For the remaining days, learn easy-to-do braids, buns, and ponytails, just to look more chic than regular. Find out which drug store hair products can last you a year, and invest in those. This will save you from always ending up at the salon for one hairdo.
Nails
Many of you ladies hate keeping up with the salon to get their nails done. Either get your nails done with the in-season color or just get them buffed and coated with cuticle shine. This doesn't demand a manicure to be done every week. Clean-cut, buffed up nails are always in fashion!
The one-time events
Never forget that fancy events pop up when you are least expecting them. Instead of sitting in front of your closet and crying, do this:
Keep some money saved for sudden expenses. When they arrive, run to the nearest mall and splurge on the dress and its matching. If not, you can always visit renting sites like Rent the Runway to borrow something gorgeous for a few hours.
Don't tell your secrets
Where you bought your clothing from is your secret. It's good to tell people about your outfit details, but keeping some of it to yourself is also necessary. This applies to people who adore your fashion sense and bump into you every day. A Versace scarf or a Louboutin's pair you found at a sale are your secrets. Be secretive because you know how much effort you put in to create an outfit and you don't want Sally from work to copy your moves!
Accessories
Your ears, wrists, fingers, and neck require to be dressed up as well. Save money for affordable earrings, chokers, pendants, bracelets and more at the end of season sales. Keep it simple. Chunky jewelry is a one-time investment for formals, and simple jewelry can look great for day wear. This is how you can collect jewelry pieces.
Try getting them to match, or at least contrast with your outfit. Accessories can be the biggest attention-seeking hack for you. Define your statement and stick to it, no matter what. If you can't fix all the accessories on a budget, then pick ones like earrings or necklaces and make sure you have them in common color.
Verdict
These are the ways to help you look stylish and chic on a budget. Before going for any of them, go over all your belongings and adjust them in your style statement first. After that, look at the loopholes. When you find the stuff, you lack or want badly, start saving for sales.
A little self-love doesn't do any harm to yourself. Find what makes you feel the most fashionable, and it will help you decide what to buy and how to style it. At the end of the day, simplicity and minimalism will never go out of fashion, and help you look classy on a budget!