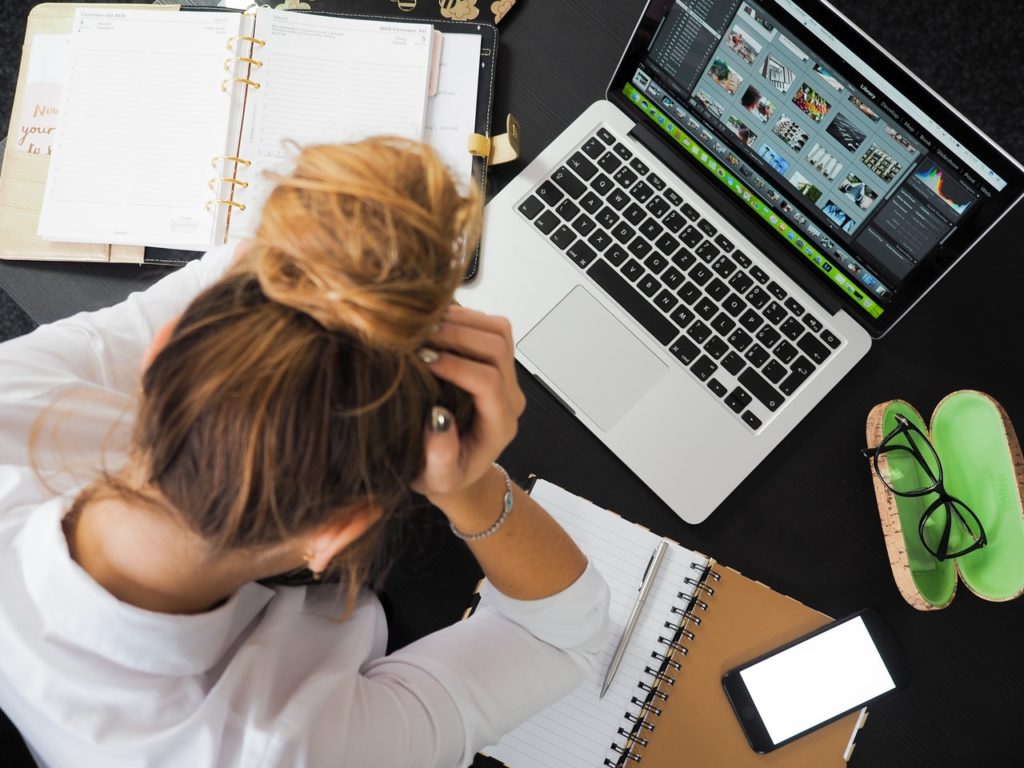 Millions of people from all across the globe are under a lot of stress on a daily basis, and if you're one of them, too – welcome to the club, you certainly aren't alone! Here are four amazing ways to help you manage your everyday stress and improve your health – both physical and emotional, so check them out and make that happen right away!
First of all, learn to say 'no'
Even though you probably think that saying 'no' to people means that you're rude and selfish, the truth is that being able to say it can positively affect your overall well-being in more ways than you can possibly imagine. After all, pleasing everyone is a mission impossible, so stop wasting your time and nerves doing irrelevant stuff that doesn't even make you happy. Don't wait until your energy runs out and learn to say 'no' for your own sake. First of all, you should always keep your response simple, so instead of acting like you're asking permission to say 'no', you should be firm and direct with your response. Of course, be sure to stay polite and reasonable, so that people don't perceive you as rude. Besides that, you should remember that you're turning down a request – not a person. Just stay true to yourself and you won't make a mistake!  
Relax your muscles
Relaxing your muscles is another great way to manage everyday stress simply because they get tense when you're stressed out. So, if you're looking for an effective way to loosen them up and refresh your body, you should definitely start with some stretching exercises that can improve your flexibility and mobility by relieving muscle tension in the first place. These can help you properly warm up before a workout, too, which is essential if you want to prevent injuries and strains that can occur during your sweat session. However, if working out at your local gym isn't really your cup of tea, you can go for specific activities like yoga or tai chi. These are a fantastic way to get rid of negativity as they deliver specific stress-reducing effects. Needless to say, opting for treatment at your favorite spa is also an amazing way to manage everyday stress, so book relaxing spa treatments such as a full-body massage and a fabulous facial and you'll see what we were talking about!
Take one small step at a time
Dealing with stress on a daily basis can be a quite challenging task, which is why you should take one small step at a time instead of trying hard to do everything at once. We understand that your day-to-day workload can often seem unbearable, so try to look at it from a different perspective and learn to tackle your tasks in a different way. First of all, you should come up with a list of things you need to get done and start with one task only. You should definitely pick the simplest one, such as to make yourself a cup of coffee or have a healthy breakfast (though you might want to switch out your coffee for herbal chamomile or kava online tea because caffeine can contribute to stress). Starting the day off right with a simple self-care task can give you energy and help set the mood for the rest of the day. Once the first task is accomplished, pick the next one and work on it. You'll soon realize that checking off tasks is extremely satisfying and liberating, and guess what? It'll motivate you to persevere and stay strong, so always have your to-do list on hand and that'll surely help you keep going!
Share your feelings
Sharing your feelings with people you love can be extremely helpful when it comes to dealing with stress, so try to talk about your problems as openly as possible. Remember that a conversation with your best friend will quickly remind you that you aren't the only one having a bad day, which is why you shouldn't be afraid to open up about anything that bothers you. Just do your best to stay in touch with your family and close friends and ask them how they have dealt with a situation you're going through at the moment. Don't even try to cope with stressful situations alone, so let them provide support, love, and guidance and you'll overcome every obstacle with more success!
As you can tell, there are a lot of great ways to manage everyday stress, and these four are certainly the best ones out there. All you have to do is to stick to our tips and guidelines and you'll make that happen – that's a promise!