Contact lenses are a thin concave lens which is placed directly on the eye surface that enhances correct eye vision. It is basically recommended as medical equipment for worn out eyes defects and sometimes used for a cosmetic purpose also. Million people use it worldwide to get rid of spectacles. Contact lenses are staggeringly varied, but the segregation of different contact lens types is quite easier to understand that the different glasses, frames, and style. Using the lens in correct and proper ways is beneficial to eye at a large extent. Usage of the lens has made the lives of many people easier and especially women.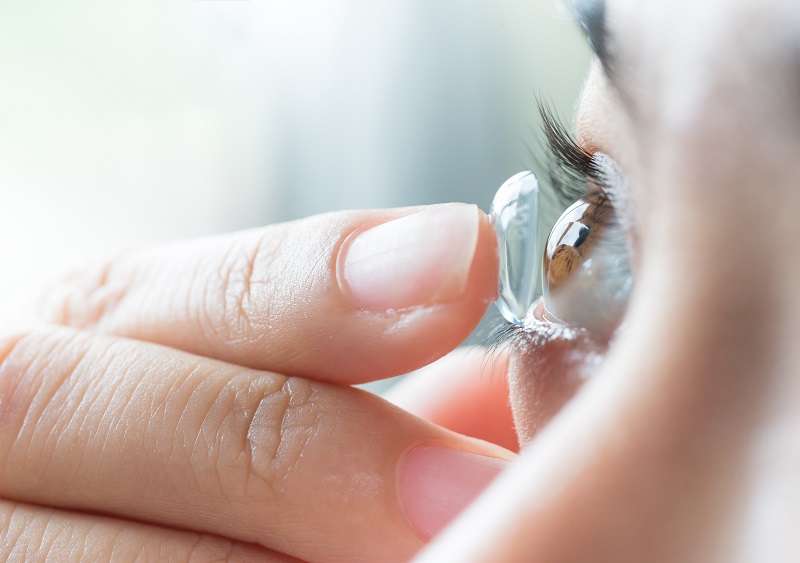 It gives you the freedom to be active with a sharp, direct and clearer vision. Here, we will be looking into the contact lens types and navigating every single aspect of the lenses which would further help you to ascertain the kind of lenses which suit a particular type of requirement Choosing the right set of lenses is quite crucial because a wrong choice can cause irritation and other serious medical issues, which one should avoid at all cost. Below is the discussion about the different Contact lens types.
Different Contact Lens Types
1. Soft Lens
If we go back in time when the first set of contact lenses arrived, they were mostly made of glass and they were quite thick. It has been quite a revolution since then; we now have lenses which mainly made of either Silicone Hydrogels which is comparatively softer than plastic ones. Soft contact lenses are made of flexible plastics that allow oxygen to pass through the cornea and are easier to adjust to. They are more comfortable than rigid gas permeable lenses.
Coming to their individual benefits, the soft lenses are mainly used as they remain fixed to the place better. Also, they are comparatively more comfortable than plastic ones. As these sot lenses are very thin and pliable, they can easily comply with the front surface of the eye.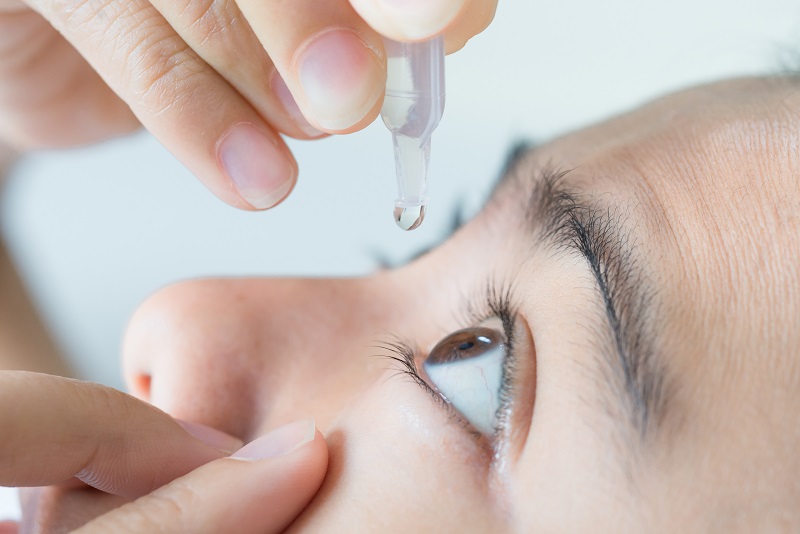 2. Extended Wear Lens
With one of the latest advancements contact lens technology, extended wear contact lenses are made from silicone hydrogel which allows more oxygen to reach the eyes surface than the conventional soft lens. One of the major benefits of these contact lens types is that they require extremely low maintenance and can be worn continuously for a certain period of time. You do not need to take them out when you go to sleep or shower.
3. Hard or Gas Permeable Contact Lens.
Gas permeable contact lens does not contain water unlike soft lenses, but they still provide high levels of comfort to the users. These types of the lens can match many eye type prescriptions and are perfect for those who are harder to fit with soft lenses. They are durable and can be worn on a daily basis.
4. Colored Contact Lens.
These types of the contact lens are worn by people to make a change in his/her eye color. They are mainly cosmetic lenses that are used to match an existing prescription for long or short-sightedness. Colored contact lenses are available with a wide range of colors and shades in the market.
Here we have discussed contact lens types based on their nature. There are various other categorizations that can be looked upon. You can choose your contact lens according to your comfort and eyesight. Also, most of the newer set of lenses is now FDA approved which takes care of the quality of the product that you are using. But it is also to consider that even the FDA approved lens should not be used beyond the mentioned limit.