When I consider how (I think) most of us imagine the holidays, I'm immediately reminded of National Lampoon's Christmas Vacation. That movie is entertaining and funny because most of us get it. We all enter the season hoping to have the quintessential holiday, and often it seems we are plagued by mini-disasters.
Certainly, things do go wrong. But I'd argue they rarely go wrong more than usual. Rather, the stakes and the expectations are simply higher. Spilled Kool-Aid on a plastic tablecloth in July is no biggie, but spilled eggnog right before the party you're throwing, on the tablecloth your grandmother gave you, is another story; it's the kind of story the Griswolds could likely connect with.
So curated for you here are a few practical tips and some straightforward encouragement to be remembered in the midst of spilled eggnog and all the other calamities likely to transpire when you spend Christmas with your favorite littles.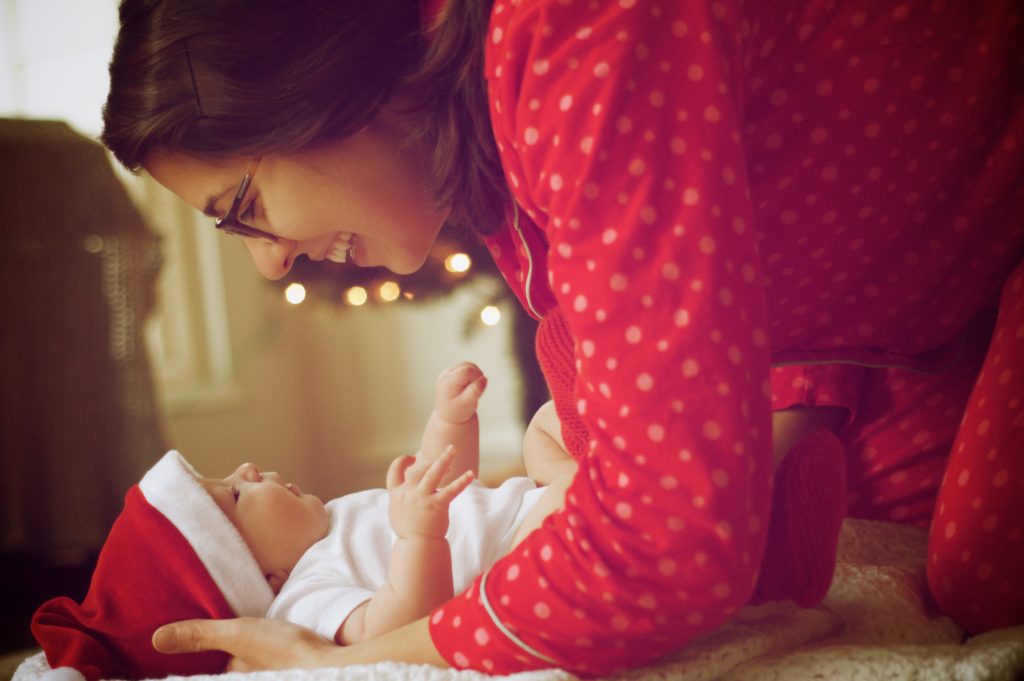 How to navigate the need to remember
The first lesson of parenthood: time doesn't fly by, it dissolves like snow. And during the holidays when our children play in the snow together with frostbitten smiles, when they open their first bike, when they look at the plate of eaten cookies on Christmas morning in wonderment, we desperately want to capture and remember all of it.
Because we know that just like that, they'll know. They'll know that the snow will come again each year, they'll know how to ride a bike, and they'll know that Old Saint Nick is actually coded for mom and dad. For most moms, that is a bittersweet reality.
Make memories matter more than pictures:
While we all instinctively know this, it can be hard in the moment to apply it. Especially when our phones make it so easy to endlessly snap away. However, set limits (I will only take X amount of them eating Christmas dinner), stick to those limits and enjoy the time together.
Strive to capture the moment more than your expectations:
There seems to be something innate in every mom that pines for a picture of her whole family in their Christmas best, smiling in front of the perfectly decorated tree. And that picture is as elusive as the Abominable Snow Monster. If you get that shot, kudos to you, but if you get the one that truly captures their best and brightest moments of the season, you'll be touched in a way a poised picture could never do.
When taking pictures of little ones photography experts recommend recording them doing the things that they love. Make a point to capture their beloved play items, their movement, their play, etc.
Consider how you'll feel in five years:
The stress to document everything appropriately, to have a curated social media feed, and to send out the perfect Christmas card can be overwhelming. But as you move through the season remember that you'll be most grateful for images that capture who your children truly are at this point in their lives.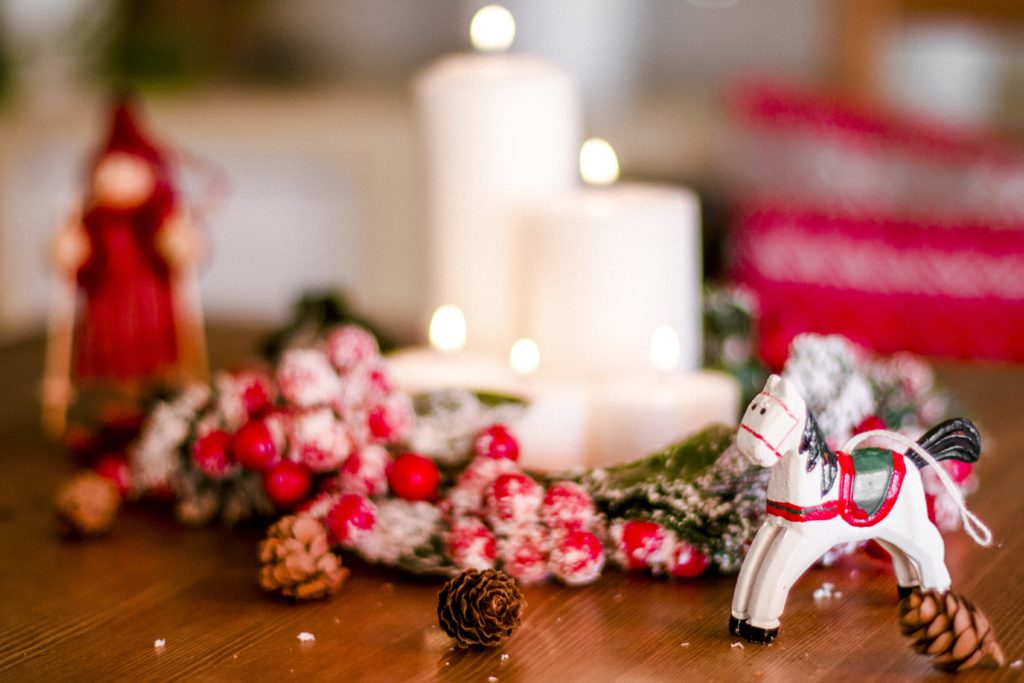 How to Keep your House Decked in Christmas Cheer
If you're like most moms, you know that keeping the house organized can be a serious struggle. At Christmas, this becomes even more challenging. Not only do we drag in boxes of decorations from the garage, most of us also put presents under the tree.
For young kids, the temptations are everywhere. And there are always those ever-lurking expectations. When the family gathers, we're all hoping grandma doesn't step on a lego.
Block the tree off:
Sure, you can use a baby gate, but you can also use some heavy, wrapped boxes around the base of the tree to dissuade a toddler.
In most cases, they look just like glass ornaments, but when they inevitably get swatted across the room, they won't break.
Be non-traditional:
If you're sure that your child is not going to be able to resist the tree at all, it may be the year to give an alternative tree a try.

How to Travel Well
Traveling with small children can seem overwhelming. The energy is high only to be crushed by a day long drive over the river and through the woods. This can be especially true when you have multiple kids wedged in the back with finite amount of space and but an infinite amount of energy.
But traveling with kids is so often worth all the challenges it poses. Vacations allow us to mix-up our schedule so that the entire family feels rejuvenated. It allows perspectives and self-awareness to grow. And often, it's just the thing to foster connection.
To keep everyone's spirits high, prepare for your vacation as best you can. Whether you're traveling to a new location or an old one, doing things like securing house-sitters, outlining a schedule, and purchasing tickets/passes in advance will make things run far smoother.
Snacks:
You will, of course, want to include the best in holiday-themed snacks. In moments when the cheer is sorely lacking, some gingerbread snaps may be just what is needed. But if your whole trip is unhealthy treats, there will inevitably be the crashes and mood wings that can accompany too much sugar. So make sure you've got some feel-good snacks prepared for the car or plane.
Travel readiness:
Prepare for the worst-case scenario. If you've got a long drive ahead of you, especially through potential inclement weather, ward off panic by thinking through the possible risks. Packing your things smartly, and remembering items like spare tires and extra oil for the vehicle can be just the thing to…
Entertainment:
Probably goes without saying, but thinking ahead about things like car games can help everyone keep everyone keep their cool.
Whether you're the type of family that always goes back to your hometown, or the type that enjoys some epic winter sports, these tips will help you streamline the process.
Keep Your Perspective
At each and every moment that this holiday season brings, the key is to have the right perspective. If your primary objective hope through it all is just to be picture perfect, disappointment will surely be fast on the heels of your scrolling.
However, if your hope is to spend more time with your family, without the typical distractions from work and school, you'll be primed for thankfulness, whether you're together in your home, or on the interstate, or flying down a mountainside.
Plus, if that's your ultimate hope, you'll be far more likely to extend yourself an extra measure of grace as well. Next holiday season, you're unlikely to remember how the stain in the tablecloth got there, but you will remember the joy of time spent together.