Bringing your newborn baby home from the hospital is a great step in parenthood, however, it can be somewhat daunting. The first few weeks will be chaotic and filled with learning curves, especially if you're a new parent.
Nevertheless, there are a few tips you can take into consideration when caring for your new baby. Here are 7 tips to help you: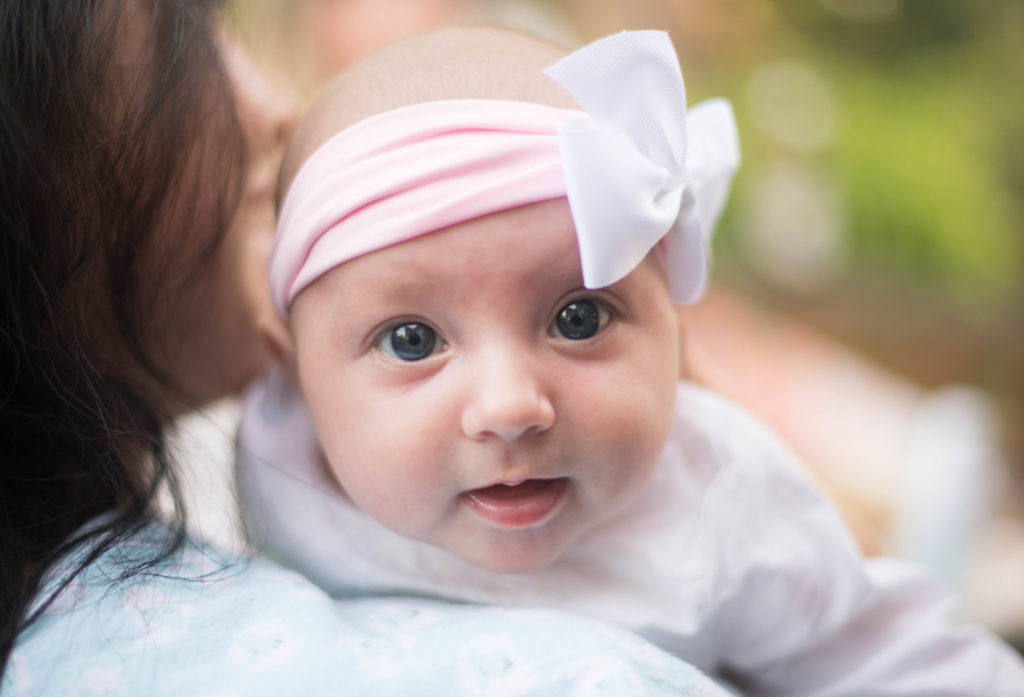 1. Prepare ahead of time
There's no doubt that you will have baby's room ready well before your due date. You'll have all the furniture, baby clothes, bottles and other baby equipment that you need.
Additionally, you'll want to find all the right doctors, a lactation consultant and new mom's group before giving birth. You'll thank yourself later when you are sleep deprived and struggle to think straight.
Think one step further by preparing and freezing meals for the first six weeks after birth. You won't have the time or inclination to cook when you have a newborn on your hands.
2. Always support your baby's head
When picking up and holding your baby, always support their head. Muscle development in a baby's neck takes time, so you'll need to support them by cradling their head delicately. Serious injury can result if they strain their head or neck too much before the muscles have developed enough.
3. Never shake your baby
Shaking a baby can cause severe brain or spinal damage, or even death. Whether you're simply playing or you get angry when they cry and you cannot fathom why do not ever shake your baby. If you're having a difficult time coping and worry that you might injure your baby, place them in a safe place, like their crib, and leave the room to calm down.
You should also call a close family member to come help you, to watch your baby while you take some time. If you persistently struggle with aggression, seek medical advice or contact a counseling helpline.
4. Understand feeding time
Your baby will no doubt let you know when they're hungry. Over time you'll be able to distinguish the difference between a cry for food, for a nap or for a nappy change.
New-borns should only be drinking breast milk or formula milk. Don't feed them anything else as it could make them sick or cause them to choke. You may start introducing baby foods when they are a few months old. Consult your pediatrician for expert advice based on your child's individual needs.
Breastfeeding is a natural process for humans and is the easiest way to feed a baby. However, some women struggle to breastfeed. Be sure to consult with a lactation specialist as they'll be able to assist you in the process. It will also take some time to get comfortable with breastfeeding, so be patient.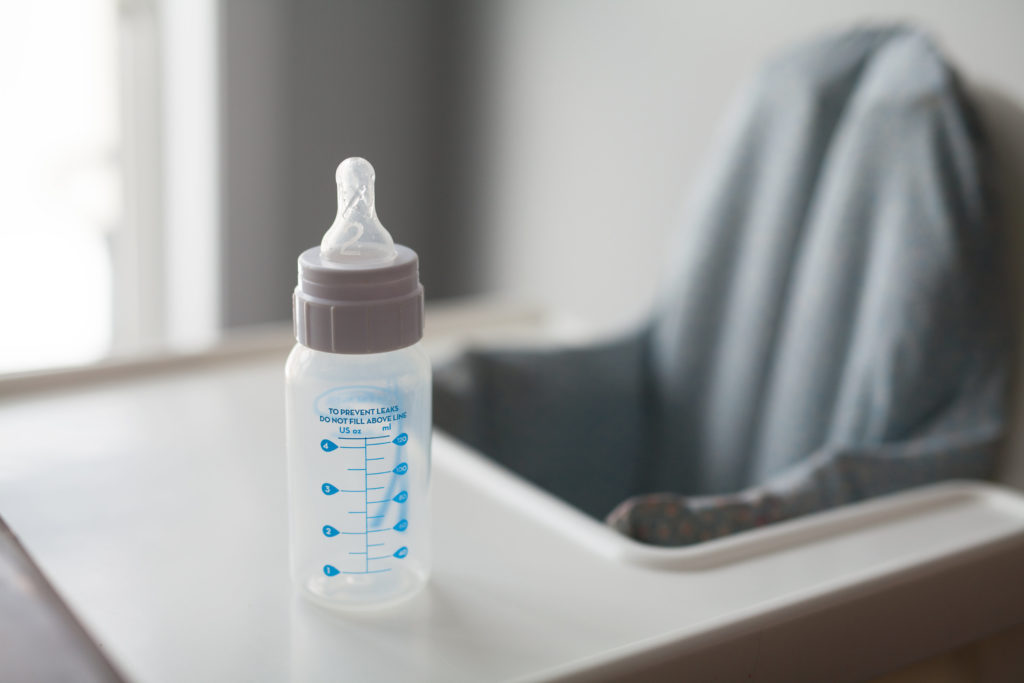 If you choose to bottle feed your baby, you'll need to ensure that bottles are always clean and sterilized properly before feeding your baby, as this can pass on bacteria that your baby may not be immune to just yet. It is advised that you always feed your baby in an upright position to minimise the chances of them spitting up after eating.
5. Spit-up and burping
Feeding also goes hand-in-hand with spit up and burping. Always keep a rag nearby in case of spit-up. Don't worry, it is normal as babies' stomach muscles are still a little weak and struggle to keep milk down. If the spit-up is any other color than white or clear, go see a doctor, as this could be an indication of illness.
Babies can swallow a lot of air when eating and as a result, you will need to burp them, by patting them gently on the back to release the air bubbles. A baby with gas is generally not a very happy baby.
6. Ensure good hygiene
This goes without saying that you should always keep your baby clean. Knowing when and how to change a baby's diaper will come with time and practice. The general rule is that if it is wet or soiled: change it! If you are not sure, check every two hours, at least, to be sure.
Bathing your baby is very important. They don't need to bath every day since they don't sweat like adults do. So, you can bathe them once a week, using baby-friendly products. Don't ever leave a baby unattended in the bathtub.
7. Sleeping patterns
You will eventually learn your baby's sleeping patterns, so try as much as you can to plan your own sleep around that. Babies may sleep a lot, but not for very long at a time. Your baby may need help going to sleep, so find what works for your baby: they may prefer rocking in your arms or moving in a stroller. Learn how to correctly swaddle your baby. This will help them feel comforted as they sleep.
This post was prepared by my dear friend Tom Hardy, the co-founder of Toys Advisors blog. He has a lovely family with his wife Sophie, son Quentin and daughter Sarah. On his blog, you can learn a lot about parenting, DIY, crafts and finding the best spare time equipment for your youngsters.