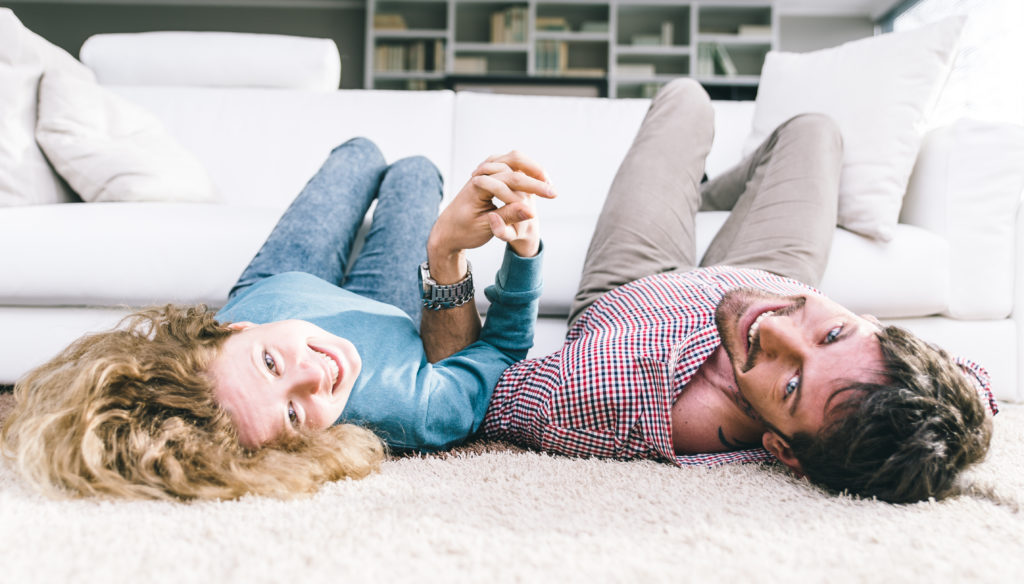 Plush carpet may feel nice on your toes, but is it a safe floor covering for your home? Some homeowners prefer carpet for many reasons, including the insulative qualities, comfort, and appearance. However, when it comes to maintaining a healthy and safe home for your family, there are other factors to consider when considering carpet for your flooring.
Materials Used for Carpet
Carpets are made from a variety of materials, some natural and some synthetic. Whether the fibers are natural or not, there are many chemicals that are often used during the manufacturing process and in installation. However, the same could be said for many types of laminate flooring. It is common for new carpet to have a lingering odor and cause some irritation for those with allergies and respiratory issues when it is first installed. There are some chemicals that may be released into the air during the first few weeks or longer from the carpet, padding, and adhesive that can impact air quality, but dissipate over time.
Keeping Carpets Clean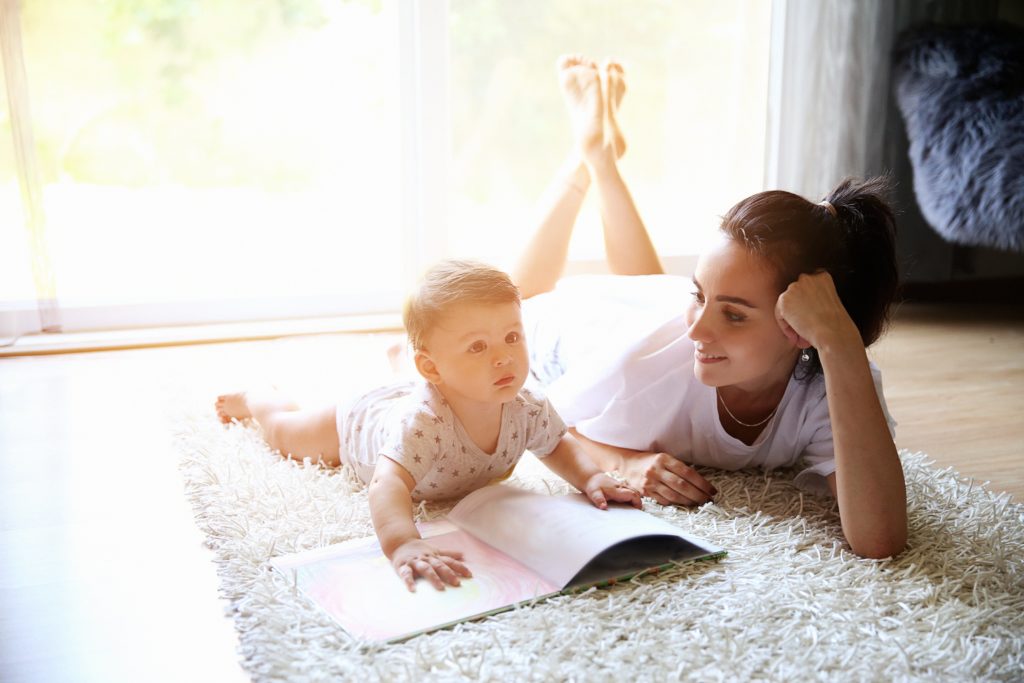 The fibers that make a soft padding for your feet are also the elements that can collect dirt and other contaminants. If you are concerned about health and safety, keeping your carpets clean is essential. Not only does your carpet need regular vacuuming to maintain its integrity, removing the dust, dander, and debris in the carpets is needed to maintain a clean home. On top of routine vacuuming, deeper cleanings can remove allergens, bacteria, and stains embedded in the carpet fibers to improve the safety of carpet flooring in your home.
Allergies and Respiratory Issues
Carpet, unlike hard surface flooring, tends to trap dust and other allergens in the fibers. If your vacuum does not have a HEPA filter, these allergens can be released back into the air of your home when you vacuum. While routine cleaning can help, another concern is mold. Most carpet is porous, which can become a breeding ground for mold if the fibers are wet and not dried quickly. For those with severe allergies or respiratory issues, the carpet may not be the best choice. It can harbor more allergens and contaminants than hard surfaced floors that may aggravate those with asthma and other respiratory problems.
Pets, Kids, and Bacteria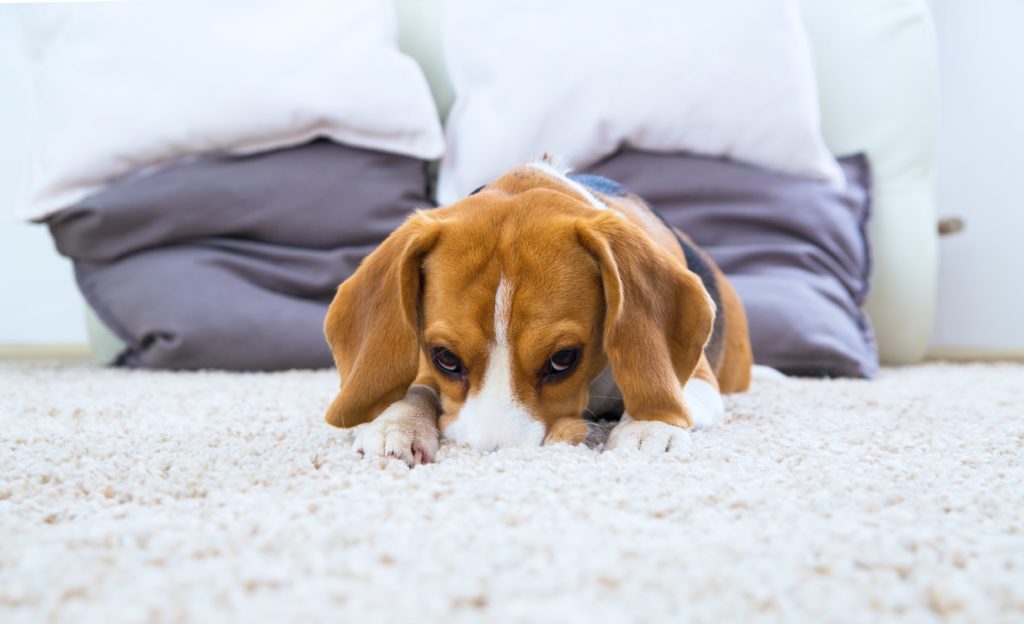 The floor is where most kids and pets spend their time, crawling and rolling around as they grow. You want to ensure the flooring you have is safe for both your children and your pets. One thing pets and kids have in common is they tend to be messy. They track in dirt and mud from outside and often have sticky hands and paws. What is on their hands and feet usually ends up on the carpet, which can lead to bacteria growth and other issues. Once again, for carpets to be safe in the home, keeping them clean is essential, which can be more difficult than with hard surface flooring.
Carpets have been used in some form for centuries without problems. Most adults have lived in homes with carpet without any ill effects. When considering whether the carpet is safe for the home, it often comes down to whether there may be better choices in the floor covering for your lifestyle and health concerns.
About Joanne Aubuchon
Joanne is a resident writer for SERVIZ, an on-demand home services company offering everything from Plumbing repairs to Carpet Cleaning across the US. Joanne is a writer by day and reader by night. Joanne loves writing about saving money, raising kids and improving the quality of our lives. When she is not writing, you can find her trying out new salad recipes, playing ball with her kids, or cheering in the stands at her son's soccer games.